Last Updated on October 7, 2021 by Kelvin Nielsen
After a long and tedious house-hunting journey, you've at last found the apartment of your dreams. It's in the ideal location; with a good school district, low crime rate, and plenty of amenities nearby.
But there's something about the apartment that turns you off – it looks a bit outdated. Its walls are dingy, flooring has worn out, and kitchen looks dated; and has a lot of other things you don't like.
And inasmuch as you'd love to personalize it to your tastes, there are restrictions put in place by the landlord. Besides, you'll vacate the house eventually, so spending on the decor could feel like pouring your money down the drain.
But, fortunately, there are several inexpensive ways to give the dated house a modern touch. In this article, we'll look at 10 ways on how to decorate an outdated apartment.
1. Give the walls a fresh coat of paint.
The paint on the walls can make or break the whole look of your apartment. Nowadays, landlords are opting for creamy beige, which could turn out dull and dingy to you. This could particularly be the case if you love bright and lively colors. Fortunately, with a fresh coat of paint, you can bring in a whole new look. 
That said, you have to factor in the lease terms regarding painting before doing any paint jobs on the property. So, is there a policy that allows tenants to repaint their property? If there is, then go through the policy and make sure you understand all the details before embarking on the task. However, if no such policy exists, then make sure to let your landlord know of what you think.
2. Cover worn-out and cracked flooring.
Just like dingy walls, a worn-out and ugly floor can give your apartment a dated look. Luckily, revamping it doesn't demand much of an effort.
Among many options, a rug is the easiest to go for. Rugs are not only inexpensive but come in a cornucopia of colors, shapes, and materials. Therefore, personalize your floor to suit your style and preferences.
3. Get some new light fixtures.
To save on costs, property owners usually go for inexpensive flush mount lights for their rental units. While this can be good for their bottom line, it could mean a typical, unsophisticated house for you.
If the light fixtures aren't impressive, you can simply swap them for ones that reflect your style. And you are spoilt for choices here. Coming in all sorts of styles, shapes, and colors, you can find light fixtures that can help modernize the look of your apartment. 
You will, however, want to keep the old light fixture somewhere safe. When the lease has ended, swap it back and carry the new fixture with you. Remember, most leases require that tenants return back their rental units in the same condition they found them in.
4. Hang curtains.
Aside from blocking outside vision, curtains can contribute notably to the decor of any apartment. Chosen right, they can change a dated look to a classy one in minutes.
Now, it'd be a good idea to go for long curtains that will extend to the floor. And when hanging them, mount the rod to the highest point possible. This way, the windows will feel larger and the room more spacious. Besides, it's a good trick to disguise cracks and small holes in the wall.
5. Hang some pieces of art.
If you don't want to mess with paint or wallpapers, you can resort to hanging art. Doing some fine art on the walls isn't only uncomplicated but also an inexpensive way to reflect your style.
So, how do you go about decorating your walls with art? Well, simply group several frames to create a gallery wall. Next, fill every frame with your favorite photos or some inexpensive DIY pieces.
Alternatively, purchase printed posters on Amazon which you can frame and mount on your gallery wall. Besides Amazon, large-scale framed art pieces are often available in thrift stores as well. And the best part, they are quite inexpensive.
That being said, you have to be careful not to hammer nails on the walls. Using thick nails that could cause cracks could end up costing you your security deposit. To be on the safe side, hang your art using hanging strips. These strips firmly mount frames to the wall and are quite easy to peel off. Also, they are available in a variety of sizes to hold different weights. 
6. Show your kitchen some love.
If the kitchen looks anything but appealing, there are several things you can do to spruce it up:
Stick some tile tattoos. You can conceal those ugly kitchen tiles using tile tattoos. Tile tattoos are peelable decals specifically designed to be stuck on tiles. They are available in different sizes and a variety of decorative patterns.
Install a removable backsplash. If cooking next to a bare wall feels a bit boring, you can install a peel-and-stick tile backsplash. Installing these tiles is all easy and it's surprising how they can bring the look of a real backsplash. In addition, they come in an array of options, so you can personalize your kitchen as you wish.
Paint a backsplash. If your landlord allows painting, you can fake a backsplash by painting some stacked tiles.
Swap the kitchen faucets. It's quite easy to replace the builder-grade faucets with sleeker and handier ones. Before doing this, though, confirm with your landlord that such DIY is okay. Keep the old faucet in your closet and swap it back when it's time to leave.
All these options can work for the bathroom as well!
7. Swap cabinet knobs.
If there's something that's quite dynamic, it's hardware trends. While oil-rubbed bronze finishes were the trend sometimes back, the same isn't true today.
Luckily, using a screwdriver, swapping dated cabinet knobs for current ones is a five-minute job. However, don't forget to keep the old knobs in a safe place such as a bag. When the lease has ended, reinstall the old knobs and carry along the new ones.
Sprucing up the look of an outdated apartment isn't rocket science. While you don't want to spend much on the decor since it's a rented house, there are several inexpensive options for you to try out. From painting, hanging art, to faking backsplashes, decorating an outdated apartment is a no-brainer.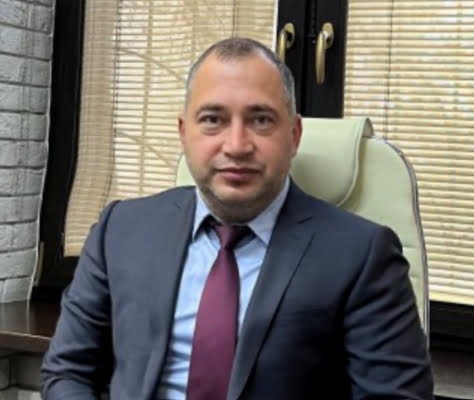 Hi, I'm Kelvin Nielsen, an experienced landlord and accomplished real estate lawyer. My focus is on answering your questions about renting in the hopes of making your life as a renter or a landlord a bit easier.