Last Updated on October 6, 2021 by Kelvin Nielsen
Before lease signing, most landlords will require tenants to pay certain fees. One such fee is the security deposit. Basically, it acts as a safety net for landlords in the event their tenant isn't able to meet their lease obligations such as rent payment.
In today's article, we'll take you everything you need to know about security deposits.
What exactly is a security deposit?
Real estate experts define a security deposit as a fixed sum of money a tenant gives to a landlord or property manager at the beginning of a lease. It's intended to ensure that the tenant will pay rent, care for the property, and abide by the lease terms.
Generally, landlords require tenants to return their property in the same way they found it, less normal wear and tear. So, if you cause damage exceeding normal wear and tear, your landlord will have a right to make appropriate deductions to your security deposit.
Different states have different statues in regards to how landlords must store their tenants' security deposits. In the state of Florida, for example, landlords have three options in regards to storing their tenants' security deposits. Your landlord must store it either in a normal account, an interest-bearing account, or as a surety bond.
However, there are some states where landlords don't have to follow any requirements in regards to storing a tenant's security deposit. Texas is a good example.
Why do landlords collect a security deposit?
As already mentioned, a security deposit acts as a safety net for landlords. It helps cover a myriad of things that may arise during a tenancy.
Nonpayment of rent. One key responsibility you'll have under the lease is payment of rent. If you become unable to pay it for whatever reason, your landlord will have a right to make appropriate deductions from your deposit.
Early lease termination. Life happens, no doubt about it. You may need to move out because of various reasons, including job relocation or becaue of the need to upsize or downsize. That notwithstanding, a lease is a legal contract. So, unless your reason is legally justified, you'll still be liable for paying all rent due under the lease. If you don't, your landlord will, among other things, have a right to withhold your deposit.
Unpaid Utilities. Once you sign the lease agreement, some utilities will be in your name. And, needless to say, you'll need to ensure that you've paid all bills prior to moving out. If you don't, your landlord will use part or all of your deposit to pay them off.
Excessive property damage. This is also another reason why landlords collect a security deposit. Your landlord will have a right to make appropriate deductions if you cause damage exceeding normal wear and tear.
What's the amount of security deposit?
The security deposit amount is usually a multiple of the monthly rent. However, some states don't give restrictions. In such areas, it isn't news to pay up to three times the monthly rent for a security deposit! Conversely, other landlords will charge you a security deposit of as little as $100.
How do landlords calculate security deposits?
While they could have limitations, landlords keep in mind several things when calculating security deposits:
State laws.
Monthly rental cost.
Quality and the type of amenities in the rental unit.
Amount of security deposits their rental competitors charge.
Background of the rental applicant. (Credit score, employment history, criminal convictions, and more)
If the prospective tenant has a low credit score, landlords can charge a higher security deposit. This is because there are high chances of the tenant missing rental payments or moving out unexpectedly. Likewise, a tenant who doesn't meet the 3:1 income to rent ratio is likely to strain to make rental payments. Therefore, landlords can hike such tenants' deposits to stump out the risk of income loss.
On the other hand, it's easy to trust a positively rated tenant to fulfill all the lease requirements.
What's the difference between a security deposit and last month's rent?
Does your lease state that you can use your security deposit as last month's rent? If so, then you may be able to use the funds towards last month's rent. In such a case, the money won't take care of any damages done to the unit or be refundable to you at the end of your lease term. The financial responsibility to fix any damages will solely be your landlords'.
When do I pay the security deposit?
Typically, landlords will hand you the keys after paying the security deposit. After signing the lease, and depending on the apartment, you can pay via a cheque or using electronic means. To avoid any hitches, make sure you're prepared with the security deposit and other required fees before signing the lease.
When will my landlord refund my security deposit?
In general, landlords will send your security deposit 30 to 60 days after checking out of the apartment. There may be exceptions, however, depending on your state. In California and Washington, for instance, landlords must return this within 21 days. For New York, there's no specified reasonable period for refunding the deposit.
In most cases, your deposit will be sent to you as a check via mail. So, to ensure prompt delivery, notify your landlord of your new address.
Why would my landlord not refund my security deposit?
Since the major purpose of the security deposit is to cover damages, getting it back is not a guarantee. Some of the reasons your landlord may not be able to refund your security deposit include:
Leaving behind bulky items such as beds.
Failing to repaint walls you had personalized.
Not changing lighting fixtures as per the lease.
Nonetheless, if you leave the apartment in as good a condition as you found it, the landlord will refund it wholly. To maximize your chances of getting your deposit refunded in full, do the following:
Make repairs for anything you might have damaged.
Clean all the rooms thoroughly.
Hand back all the keys.
Pay for all utility bills that are in your name.
Should there be any damages, the landlord will mail you an itemized receipt indicating the specific repair costs. If anything remains of your security deposit, it will also be included here.
Can my security deposit cover cleaning or unpaid rent?
No. Your landlord will keep your security deposit until you have cleaned up and checked out of the unit. The deposit will not be in your possession until you fulfill all the lease-termination requirements. That is, among others, cleaning the unit, returning the keys, and paying the last month's rent.
Can my landlord charge me more than my security deposit?
If the repair costs exceed the security deposit amount, landlords can legally charge you more. To ensure you don't end up in such a scenario, ensure you return the unit back in the same condition you found it, less normal wear and tear.
Security deposit is a requirement for most apartments. You pay it just before moving in. If you leave the apartment in good condition, your deposit will be refunded to you in full. However, if you don't, then you'll only get a partial or zero refund. Always take great care of your apartment to avoid issues thereafter!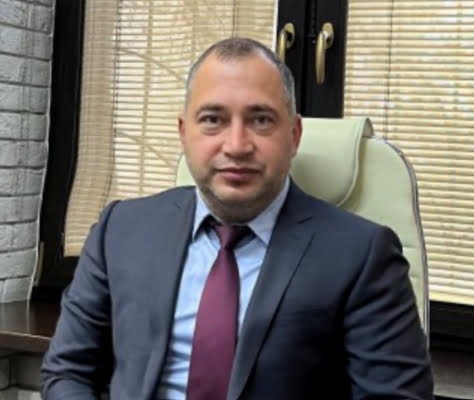 Hi, I'm Kelvin Nielsen, an experienced landlord and accomplished real estate lawyer. My focus is on answering your questions about renting in the hopes of making your life as a renter or a landlord a bit easier.