Last Updated on October 5, 2021 by Kelvin Nielsen
Thinking of finding a roommate?
If so, that could be a great idea. Among many things, having a roommate means sharing rental payments, utilities, and other costs that might come along the way. And this can be good for your bottom line.
However, that will be determined by the kind of roommate you land. While good roommates exist, toxic ones also do, and ending up with one only takes a little bad luck. So, it is not just about finding a roommate but finding one who is communicative, neat, responsible, and so on.
With that in mind, there are several ways to find a roommate. They are as follows.
1. Find a roommate online.
Nowadays, the internet can help you solve almost anything. From finding apartments to rent to investment properties to buy, the internet will always have your back. So, why not rely on it to find a roommate as well?
If you're stuck finding a roommate, there's a flurry of roommate-finding sites and apps you can use. Most of these platforms are free and are available on the web and as apps. On the upside, they can help you find a perfect match by letting you set filters on things such as:
The age of your preferred roommate.
The city they hail from.
Their preferred move-in date, and a lot more.
Some of the best apps and sites you can use to find a roommate include:
2. Take advantage of mutual connections.
One of the easiest ways to find a roommate is by consulting your local network. These could be your relatives, friends, acquaintances, workmates, and generally anyone you interact with. While they couldn't be the ones looking for a roommate, a friend of theirs could be. And, on the bright side, several advantages come along with finding roommates this way:
The roommate you'll be referred to could be someone you know, therefore, getting along could be easier.
You won't spend a lot of time screening prospective roommates as you would online ones.
It's free, unlike some online sites which will charge you a fee once they have connected you with a roommate.
3. Find a roommate on social media.
Besides roommate sites, potential roommates also hang out in places like Facebook, Instagram, Twitter, and other social media platforms. So, if the above alternatives haven't worked for you, post an ad on your preferred platform.
Now, here, you have two options – Posting on your personal account or local roommate search groups. And, it goes without saying, you're more likely to get a roommate when you use the latter. If you opt for the former, notwithstanding, you could stand a better chance to get a good roommate. This is so because people who you know might reach out to you.
Potential roommates on social media will be searching for a variety of things:
An apartment to rent and a roommate to move in with.
A roommate for an apartment they are already renting.
A renter currently in an apartment with extra space for a roommate.
And since social media doesn't allow you to set filters, you'll want to be specific on several things such as:
The size and features of the apartment you'd love to rent.
The area you look forward to renting.
The kind of lease you're interested in.
The amount of rent you wish to spend.
Whether you're okay with pets, and so on.
This way, you'll save time by downsizing your roommate pool to only matching candidates. Note, however, that it is imperative to run a background check on potential roommates before signing a lease with them. It's not uncommon for renters to find undesirable roommates on social media!
4. Interview potential roommates. 
Before moving in with your potential roommate, you want to learn several things about them. And though you can interview them on the phone, meeting them in person can reveal a lot about their character. Also, you can easily tell whether there's good chemistry and you can get along.
That said, meet in an open place such as a coffee shop or a public park. The following are some of the things you should learn about your potential roommate:
Their lifestyle – You want to know whether your interests are a match. If you love serenity and they are the kind that plays loud music all day, you could be incompatible.
Their cleaning habits – You don't want a roommate who you'll constantly fight with over chores. So, ask them whether they are neat and be frank with them that neatness is a requirement.
Why they are looking for a new place – Asking the reason behind their moving can help you identify red flags. If they have a good reason such as seeking commuting convenience, all is well. However, it's in your best interest to steer clear from them if they cite things like eviction or roommate drama.
Whether they can meet costs – The last thing you want is a roomie who constantly bails out on rent and other costs. So, ask about their income and make sure it exceeds rent. Ideally, they should be able to have an income that's at least 3X their share of rent amount. Besides income, make sure they work at a steady job. Otherwise, you might end up covering all their costs or lending them now and then.
Other questions you may want to ask potential roommates include:
How much time do you spend at home on average?
How often do you cook?
What's your daily work schedule like?
How long do you anticipate living here?
What are the five most important qualities you're looking for in a roommate?
5. Agree on the logistics before moving in together.
Now that you have finally found a potential roommate, it's rather tempting to breathe a sigh of relief and wait until the day the move in to cover the nitty gritties.
But for your own peace of mind, make sure that you both agree on several mundane details beforehand. For example, get to agree on things like:
How will you share the utility bills? Will it be 50/50 or you'll agree on proportional division.
Who will be taking which room?
What about renters' insurance?
Who will bring what in regards to furnishing the apartment?
6. Put everything in writing.
No matter how trustworthy your potential roommate may come across, having them sign the lease is crucial. This will ensure that they are legally liable to the terms of the lease agreement as you are.
Basically, this means that they will be equally responsible when it comes to things like rent payments and property damage.
Finding a roommate for an apartment doesn't have to be a strenuous task. You can use roommate finder platforms, your local network, or social media. However, you have to be cautious when screening potential roomates to minimize the chances of ending up with a roommate who'll drive you nuts.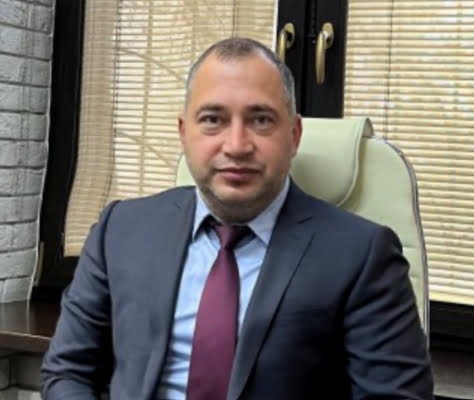 Hi, I'm Kelvin Nielsen, an experienced landlord and accomplished real estate lawyer. My focus is on answering your questions about renting in the hopes of making your life as a renter or a landlord a bit easier.