Last Updated on December 5, 2021 by Kelvin Nielsen
Thinking of finding a roommate?
If so, that could be a great move. Owing to cost-sharing, you can save some cash to use towards other expenses. Also, work gets easier since you'll be sharing chores and any other household work that may need to be done. And you'll always have a buddy to talk to, laugh with, and share experiences.
There are some downsides though. For instance, privacy is almost non-existent when living with a roommate. Given that you'll probably share almost all rooms, you'll have to forego personal space. In addition, you and your roommate will disagree and have fights from time to time. And this can become stressful.
With that in mind, you should consider the pros and cons of living with a roommate before making up your mind.
1. How is your financial situation?
A roommate can help you assuage the financial burden. This is so because you will split the rental cost, utilities, and even groceries. That way, the both of you can save a good deal of cash and even afford a bigger apartment.
But inasmuch as you'll save a lot, getting a roommate puts a lot at stake. For instance, a roommate can bail out on rent at the last minute, causing you headaches. Even worse, they can steal your belongings and disappear on you!
2. Do you value personal space?
People differ in personalities. While spending time solo is sickening to some, others find alone time peaceful and will always look forward to it. If you're the latter, you need to take your time before making up your mind. Having a roommate around can cramp your style and do more harm than good in the long run.
3. Do you like sharing?
Living with a roommate means that you share almost everything – your life, living space, experiences, finances, friends; literally everything. If it's okay with you, it can be an enjoyable ride.
However, if you feel uncomfortable sharing so much with someone else, it's better to live solo. Remember, since you'll be sharing costs, you might have to share details of your income as well.
And this also goes for experiences. If your roommate shares their life experiences with you, they'll expect you to reciprocate. This can get into your nerves if you prefer privacy.
4. Would you want some help?
There are those days when you don't feel like doing the dishes or any other chores. On such days, a roommate can come in handy. Besides house chores, they can help watch over your pet when you're away. Simply put, work gets easier with a roommate around.
5. Do you know any potential roommate or will you need to find one?
Even though there's a flurry of roommate finding platforms, finding a good roommate can be an uphill task. After advertising, you could get a big pool of prospective roommates, and chances of choosing the wrong one are high. Another downside, you'll have to start a new friendship all over again and learn to get comfortable around them. If you aren't a people person, you well know that this isn't the easiest thing. 
On the other hand, starting life with a person you already know doesn't call for a lot of effort. Though getting along isn't always guaranteed, it's a lot easier than starting out with a stranger.
6. How do you deal with conflict?
Conflicts are an inevitability regardless of whether you are living with your best friend. If it's not disagreements over rent payments, it could be that they play loud music overnight or sing during wee hours. However small whatever it is they do, it could stress you up. If you aren't good at dealing with conflict, it's better to live solo.
Pros and Cons of Living with a Roommate
Pros of Living with a Roommate
You'll enjoy a bigger apartment – Since you'll be splitting costs, you can afford an apartment with a bigger living room, more bedrooms, and a second bathroom. This could be better than living alone in a studio apartment.
It's cost-effective – When you share rent, utilities, and other bills, you'll remain with a lot in your pockets. This is good for your bottom line.
There'll be friends around – Roommates will always bring along friends and you can always hold great talks. Also, your relationship with your roommate (or the friends they bring) can be lifelong!
Cons of Living with a Roommate
Sacrificing personal space – Living with a roommate means sharing a living room, kitchen, and bathroom. The only personal space you might enjoy is the bedroom.
Conflicts – As aforementioned, conflicts are inevitable. They could arise from conflicting schedules such as your friend watching TV late-night while you try to find sleep. Also, your roommate can have rowdy friends who disrupt your peace and cause you headaches. This can make you disagree.
Pros of Living Alone
You can decorate your way – Living alone gives you the freedom to decorate your apartment to your tastes. If you want to hang your pictures all over, nobody will question. If your favorite color is black, you can go ahead and give your walls a black theme!
You can enjoy solo time – When living with a roommate, being completely alone is almost impossible. But without a roommate, you can enjoy alone time as frequently as you want.
You'll have the freedom to do whatever you feel like – Is it bringing a pet? Having guests for a whole week? Keeping your house messed all week long and cleaning up on the weekend? Whichever way you want to live, nobody will be there to restrict you.
Cons of Living Alone
All bills will be on you – A big downside about living alone is that you won't share bills with anybody. From rent, utility bills to groceries, you need to have a foolproof budget.
You'll handle all chores by yourself – Renting an apartment comes along with many chores such as doing dishes, cleaning the bathroom, taking the trash out, and more. If you live alone, you'll do all this dirty work by yourself. And this prompts you to have self-motivation.
You could constantly feel lonely – Human beings are social beings. A cliché, alright, but solitude can be depressing. If you aren't used to staying alone, you could take some time before you get used to it.


Living with a roommate has its fair share of upsides and downsides. The biggest perk is that you can save some cash. On the downside, you'll have to forego privacy and personal space. So, before making the big decision, weigh the upsides and downsides.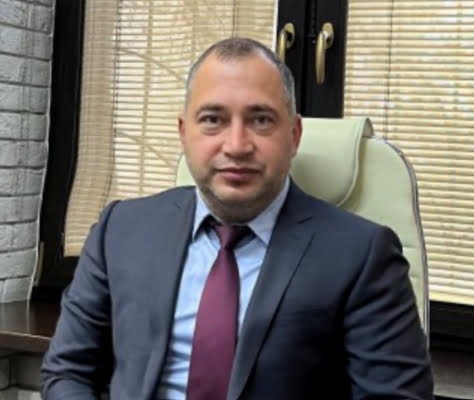 Hi, I'm Kelvin Nielsen, an experienced landlord and accomplished real estate lawyer. My focus is on answering your questions about renting in the hopes of making your life as a renter or a landlord a bit easier.