Last Updated on August 10, 2023 by Kelvin Nielsen
Are you thinking of renting an apartment in California?
If you are, you could be moving to one of the most tenant-friendly states in the United States. California landlord-tenant laws are straightforward and they protect tenants from any form of discrimination or extortion by landlords. 
For instance, as per the law, a California landlord must return your security deposit within 21 days of moving out. Also, they can't charge more than double the rental amount for a security deposit if the house isn't fully furnished. And, with regards to raising rent, they can hike it by 5% at the maximum every year. In other words, California is a great place for you as a tenant.
That said, you aren't getting an apartment here without a foolproof application process. An application is considered foolproof if it includes all the required paperwork. From your paystubs, bank statements to identity verification documents, you need to prepare sufficiently beforehand. Let's dig deeper.

1. Employment Information 
A California landlord, just like any other landlord out there, wants to generate profit from their rental business. For that reason, the first documents they are likely to ask for are those that verify your income source.
Ideally, California landlords will want your monthly income to be three times the rental amount. For instance, if the apartment costs $1000 a month, your salary should be $3000 or more. This way, chances are you won't struggle to pay rent and you'll still have some dollars left for other expenses, as well. 
Some of the documents you can use to prove you're employed include:
Pay Stubs. Your pay stubs, among many things, highlight your monthly salary, taxes, and deductions. While the rest of the information can be valuable, landlords are majorly interested in your salary. By looking at it, they can outrightly tell whether you're viable.
You can get your pay stubs from your boss. Request 2 to 3 of your latest stubs and submit copies to the potential landlord.
Bank Statements. You can prove you have a steady income source via bank statements if you don't have pay stubs to show. Your bank statements reveal your financial activity for a set period and can talk volumes about your financial stability. What the landlord will mostly pay attention to here is the dollar received. If it triples the rent, then you could pass this test. 
Now, bank statements don't have to be necessarily used in lieu of pay stubs. Even if the pay stubs are available, you can still submit bank statements alongside them to stand a better chance. Also, some California landlords will ask for both. This is because the California market is quite competitive.
Offer Letter. If you're seeking housing because you landed a new job, you might not have any pay stubs. If that's the case, then hand in a copy of your offer letter. An offer letter reveals many things about your new job, including your expected salary. If it measures up to the landlord's income requirements, then you could land the home.
2. Identity Verification Documents
You'll also need to carry documents that prove you are who you claim to be. The documents you'll submit will depend on whether you are a US citizen or not. If you are, your state ID, passport, or driver's license will cut it. If you aren't, you might have to hand in additional documents such as a 1040-NR, nonresident alien income tax return.
Look, landlords are strict with non-citizens because they can easily bail on rent and disappear. But, while they can ask for extra documentation, landlords can't discriminate against you on the basis of being a non-citizen.
3. Social Security Number
Of course, you'd love to keep your SSN as private as possible. This 9-digit number can reveal tons of details about and you know better than to expose it. However, since background check is a must, you must give it out. 
Landlords will run a background check to get insights on the kind of person you are generally. To be specific, they'll get a better picture of your financial situation, criminal background, and renting history. If everything reads clean, your chances of getting the apartment could go higher.
Now, it's a good idea to run a background check on yourself beforehand. For instance, you can pull your credit report from any of the three credit bureaus and see your score. If you have scored poorly, you can come up with an advance course of action. For example, you can get a guarantor to sign the lease with you.
4. Vehicle Registration and Proof of Insurance
Issues regarding parking can give landlords headaches. If it's not an abandoned car, it's a foreign one sitting in the parking lot all day. To avoid such issues, a landlord will want information about your vehicle such as:
Its type.
The number (if you'll bring several).
Whether the vehicle(s) will be on the apartment full-time.
When they have such information, they can easily distinguish an apartment's vehicle from a foreign or abandoned one. This way, they can avoid towing your vehicle mistakenly. Also, in case there's an emergency or should your car need moving, they can easily contact you.
5. References
The rental application will also have a section for references. References are simply people who know you and can give details about your character. They ideally include your previous landlords, current employer, colleagues, among others. 
When the potential landlord calls a previous landlord, they majorly want to know how punctual you were with rental payments. As for the employer, all they want is to verify your employment status. And when they call your coworkers, they'll basically ask about your general conduct. This can help them establish the kind of relationship you'll have with other tenants.
6. Pet Information
When it comes to pets, landlords are always strict. This is because some pets can wreak havoc on property while others can be a bother to tenants. If at all the landlord allows pets, they'll require you to give information about the pet such as:
Its breed
Age
Weight
Whether it's trained
Whether it's vaccinated (you'll attach documentation that proves this)
In addition to this, some landlords will charge a security deposit. Depending on whether the pet damaged property, this can be refundable. Also, other landlords will screen your pet to see whether it's fully trained.
7. Checkbook
Renting an apartment comes along with a myriad of bills. From upfront bills such as security deposit to subsequent ones like rent and utilities, your checkbox needs to be handy. That way, you can always make payments easily and conveniently. 
Landing an apartment in California doesn't have to be a strenuous task. With all the documents and required paperwork ready, the process can be a seamless one. Happy apartment searching!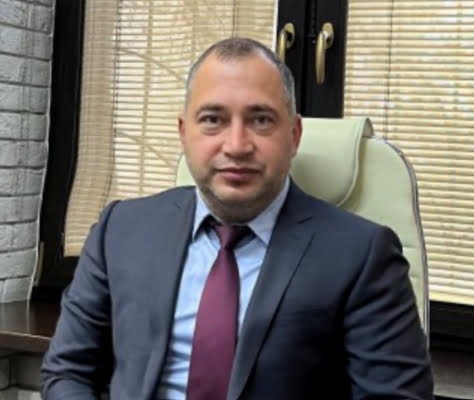 Hi, I'm Kelvin Nielsen, an experienced landlord and accomplished real estate lawyer. My focus is on answering your questions about renting in the hopes of making your life as a renter or a landlord a bit easier.