Last Updated on November 8, 2021 by Kelvin Nielsen
There are many misconceptions among first-time renters. A common one is that renting an apartment is just about staying on top of the monthly rent. That notion couldn't be further from the truth!
While paying rent will certainly be your biggest responsibility as a tenant, there's a myriad of other bills which you'll be responsible for, as well. Among many include utilities like water, gas, and electricity; which you ought to budget for beforehand.
That being said, renting out a property shouldn't scare the wits out of you. All you have to do is learn about the costs in advance and establish whether or not you can meet them. This way, you can avoid financial strains in the future and protect your credit.
So, what costs come along with a rental apartment? Here's a list to get you started.
1. Rent
The amount of base rent you pay per month mainly depends on the neighborhood and the size of the house you'll rent out. Base rent simply refers to the monthly rental cost. It doesn't cater to additional fees such as utilities.
Some of the cities known for high rental costs include New York, California, Massachusetts, and New Jersey. In California, for instance, the cost of a one-bedroom apartment could fall anywhere between $2500 and $4500(or more).
Now, before renting an apartment, it's important to make sure that you can afford the rent. As a rule of thumb, the rent amount should not exceed a third of your monthly income. For instance, if you make $3,000 in a month, the cost of your apartment should ideally be $1,000. This way, after paying rent, you'll remain with plenty of cash to use towards other expenses.
2. Security Deposit
Most landlords will charge you a security deposit in addition to the first month's rent. This is mostly equivalent to a month's rent and covers any damages that you might cause during the lease period. If the lease ends and everything is in good condition, the landlord should refund your security deposit.
Some apartments will have different terms with regards to the security deposit. Rather than the traditional refundable deposit, they'll ask for a smaller amount, say $175, which is non-refundable. One downside to this, however, is that if the repair costs exceed this amount, you'll have to top up the bill.
3. Utilities
You'll also have to factor in utilities such as gas, water, and electricity. While some apartments may bill these utilities together with rent, most will require you to pay separately. If your apartment falls in the latter category, budget for the utilities this way:
Electricity. The power cost is majorly dependent on the size of the house and the number of people living alongside you. If you live alone in a one-bedroom apartment, you could pay anything between $60 and $95 monthly. However, with a roommate, this could increase by a third. Generally expect to pay more for electricity if you live in a state that's warm all year round. Good examples of such states include Arizona, Florida, and Nevada. Since your AC will frequently be on, your electricity bill will likely spike.
Water. Typically, most apartments will cover your water bill. But if otherwise, you'll need to establish in advance how much your monthly water bill will amount to. Broadly speaking, the typical US tenant's water bill averages between $35 and $40 a month. And if you factor in an average sewer bill, an extra $55 will be staring at you. Again, your water bill will depend on your state. For instance, water is relatively inexpensive in states like Florida, Wisconsin, North Carolina, Mississippi, among others. Conversely, Alaska, West Virginia, California, New Jersey, and others are known for high water bills.
Gas. Natural gas is typically inexpensive. Depending on the size of your gas appliances and usage frequency, your gas bills will play anywhere around $30-$50. As a savvy tenant, you probably understand that gas appliances are relatively cheaper than their electric counterparts.
Internet. A steady internet connection is, nowadays, a must-have. And while internet costs could vary depending on the state, they are directly dependent on the provider and your preferred plan. Generally, most internet providers will have plans from as low as $20 to $100 per month. When budgeting for internet, also factor in installation costs.


Cable TV. You can either contract cable TV separately or have it bundled with your internet. While there are cheaper packages, the recommended ones ideally run from $45-$140 per month. If you don't watch much of cable, you can resort to online streaming, which is much cheaper.
4. Renter's Insurance
While it's not a requirement in all apartments, it's in your best interest to insure your belongings. This is so because unforeseen incidents such as a fire, theft, or extensive property damage could happen. If you are insured, the insurance company will cover these damages.
Now, the amount of renter's insurance averages around $14 per month. However, this figure is variable depending on your state. For instance, if you live in Louisiana or Georgia, you could pay as much as $22 monthly for renters insurance. But for states like Wyoming, Vermont, North Dakota, and Pennsylvania, renter's insurance could be as little as $8-$10.
5. Utility Deposit
Some landlords who cover utilities will want them under your name. So, to ensure that you pay on time, they could ask you for a utility deposit. This can range anywhere between $70 and $150 and is refundable if you're punctual on utility bills. In addition, if you move elsewhere but stick to the utility companies, they can credit the deposit on your statement.
6. Administration Fees

Most landlords will run a background check before renting out their unit to you. And while some apartments could be an exception, you're mostly the one who will fund this service. Luckily, averaging around $100, paying an administration fee can't break the bank.
7. Pet Deposit
If you have a pet, be ready to pay a pet deposit upfront. This will cover any potential damages your pet could cause. Pet deposit is refundable and ranges from $10-$50 depending on the size, number of pets, and value of the apartment.
Also, familiarize yourself with terms like pet fee and pet rent. Unlike a pet deposit, a pet fee is a one-time, non-refundable fee. On the other hand, pet rent is a monthly recurrent fee for the stay of your pet in the apartment.
8. Parking Fee
If you want your vehicle parked in a covered space or parking deck, you might have to pay for it. Generally speaking, expect to pay more for parking ($150-$500 monthly) if your apartment is close to the business district. For a suburban area, this could be $75 or less.
9. Storage Fee
Some apartments will rent you storage rooms or lockers if you have extra belongings. This you'll pay for on a monthly basis and is typically inexpensive.
10. Pest Control Fee
Some landlords will charge you a small amount for pest control. Also, find out about this one in advance and budget for it accordingly.
Renting an apartment isn't just about paying rent. From utilities, deposits to a myriad of other fees, renting calls for serious budgeting ahead of time. Luckily with this list, nothing should come as a surprise for you when you start renting out your dream apartment.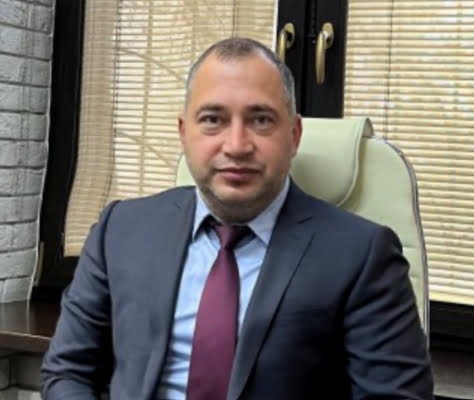 Hi, I'm Kelvin Nielsen, an experienced landlord and accomplished real estate lawyer. My focus is on answering your questions about renting in the hopes of making your life as a renter or a landlord a bit easier.