Last Updated on December 5, 2021 by Kelvin Nielsen
Looking forward to renting your first apartment?
If so, there are several bills you need to budget for. First, and undoubtedly the most imperative: the monthly rent. As a savvy tenant, you understand that the ideal rental amount should not exceed a third of your monthly income. Also, you know that you could pay a penalty if you're late on this.
But besides rent, there's a couple of other bills that you must factor in. These bills include utilities like gas, electricity, and water. While they are not so expensive, it's important to budget for them beforehand so that you can avoid suprises in the future. Remember, if you're late on such bills, the provider will simply cut off supply.
You don't want this, do you? Well, here are the bills that you'll need to budget for before renting an apartment.
1. Water Bill
While some landlords will pay for water on your behalf, others will entirely leave it to you. If the latter is your situation, then you need to find out how much it will cost beforehand. The amount your water bill will tally to will depend on:
Your usage (of course) – Generally speaking, the typical US tenant spends between $35-40 for water each month. If you also pay a sewer bill separately, you'll be footing $55, give or take, on top of this.
Your State – The state you reside in will also influence your water bill. Some of the states known for costly water bills include North Carolina, Mississippi, Vermont, Wisconsin, Florida, among others. As for Alaska, West Virginia, California, Connecticut, and others, water bills are relatively low.
You can keep your water bill low by doing any of these 10 things.
2. Electricity
The electricity bill will also be on you and is most likely the highest utility bill you're going to pay, especially during the hot, blazing summer months. It varies depending on numerous factors, the size of the house being a major one. For instance, if you live in a one-bedroom apartment, this can amount to approximately $60 monthly. For a 3-bedroom apartment, you can expect to pay up to $100 for electricity.
Another factor that will impact your electricity bill is the amount of time you stay at home. During periods like summer, you could pay less since you'll spend most of the time outdoors. During winter, however, the bill could spike since you'll be indoors most of the time.
And just like water, the area you're in will also affect your electric bill. For instance, if your state is usually warm, you could pay more since your cooling system will be frequently on. This also goes for extremely cold places, whereby the heater is ever engaged. Simply put: your electricity bill is directly dependent on your usage.
3. Natural Gas
Natural gas is a basic requirement for any apartment. Among many things, you can use it to warm your house, heat up water for showers, and cook.
On average, the typical US tenant's gas bill averages around $63 a month. However, this figure is variable depending on the size of your gas appliances, usage frequency, and state. Generally expect to pay more for gas if you live in Alaska or Maine. But for places like New Mexico, Idaho, and Nevada, natural gas is relatively inexpensive.
4. Internet
Admittedly, a steady internet connection is, nowadays, almost a basic need. Luckily, with many internet providers available, you shouldn't have a hard time getting internet installed in your apartment. As for the costs, there are many packages running from as little as $20 to $100 per month. As prices go up, speed, bandwidth, and other variables also go up as well.
Now, when budgeting for the internet, remember that the installation fee will also be on you. Depending on the company, this can fall anywhere between $50 and $70. On top of this, some companies will charge you an activation fee that can range between $20-$30.
5. Cable TV
If the free, basic channels don't tickle your fancy, you might have to install cable TV. Fortunately, starting from as low as $45, cable is inexpensive. Also, you can bundle TV and internet to minimize on costs. Simply look for a provider that offers the two as a single package.
Now, if cable isn't your thing, you can forego it altogether and opt for online streaming. From Netflix, Hulu to Disney+, there are many streaming platforms that are much cheaper and will keep you entertained.
6. Trash and Trash Valet
Most landlords will pay for trash pickup on your behalf. However, for some apartments that use trash valets, you can pay $15-45 per month for this. A trash valet is a trash collection service that picks trash at your door at night. You simply set the trash outside and someone takes it away. Landlords employ trash valets to keep garbage from piling up in their tenant's apartment.
7. Renter's Insurance
Regardless of the type of house you rent or the value of your belongings, renter's insurance is good for you. Should a theft or any sort of damage happen to your belongings, it will get you covered. The amount you pay for renter's insurance is variable depending on several factors. Whichever these factors are, it should only range between $5-30.
8. Parking or Garage Fee
Most apartments will offer free outdoor parking. However, you might have to pay if you want to park in a garage or some covered space.
Parking fee is majorly dependent on the value of the apartment. The heftier the rental amount is, the higher the parking fee. The location of the apartment also matters. For instance, if the apartment is near the business district, you can pay as much as $500 for parking. On the other hand, if the location is suburban, this can be $75 or less.
9. Landscaping and Yard Maintenance
If you'll rent a house with own compound, be ready to use some dollars towards its maintenance. Garden maintenance will cost you between $30 and $75. If you can do this yourself, the better.
---
Many bills come along with renting an apartment. It's important to know what these bills are beforehand so that you can budget accordingly. This way, you'll keep financial drawbacks at bay when you do start renting.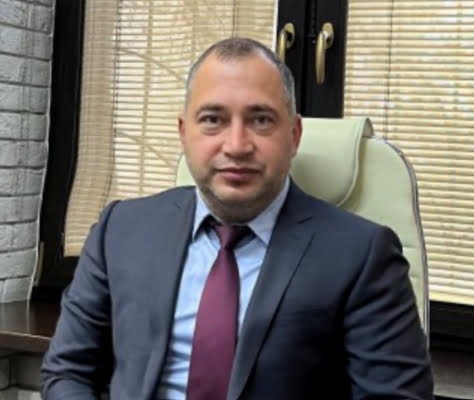 Hi, I'm Kelvin Nielsen, an experienced landlord and accomplished real estate lawyer. My focus is on answering your questions about renting in the hopes of making your life as a renter or a landlord a bit easier.