Last Updated on October 21, 2023 by Kelvin Nielsen
First and foremost, congratulations on moving to your first apartment. The search was likely tiresome but what matters is that it wasn't futile. Now that you have your house, you can live the life of freedom you probably craved. A dream come true, right?
However, renting life isn't as easy as many first-time renters think. For one, it comes with many responsibilities and a myriad of bills. If you don't properly manage your cash flow, you could find yourself in a bad financial situation.
Bills aside, there are important things a first-time renter needs to know. For instance, you need to understand what the lease is and its importance. Also, you need to know your rights as a tenant. Knowing these things, among others, can make your renter life smoother. This article explores what to know when renting a house for the first time.
1. The lease is is a contractually binding document.
Though you haven't rented before, you have probably heard of the lease agreement. Oftentimes referred to as 'the lease', it's a document that legally binds you and your landlord for a certain duration of time. When you've both signed it, you've taken up obligations and the law can chip in should any party neglect their end.
While there's always an urge to skim through the lease and sign at the bottom, you should read every detail and understand what it entails. This is so because the lease states everything you need to know regarding the tenancy. From rental payments, security deposits, late fees to subletting, the lease will always have the answers. If there's something in the lease you don't understand, seek clarification from your landlord first.
2. You are entitled to certain rights as a renter.
Renter life isn't always smooth. While you could be a good tenant who abides by the lease terms, you could find yourself at loggerheads with your landlord at some point. That is where tenant rights can come into play.
For instance, you can quarrel with your landlord over property damage. Say, something in the apartment breaks and you inform your landlord about it. They promise to fix it up but days, weeks, and months pass by without them making an appearance. In such a scenario, you may have a right to exercise some rights, including withholding rent payments, repairing the issue and deducting the amount from rent, or even moving out without further responsibilities.
The specific actions to take when your landlord ignores their maintenance duties depend on your specific state. So, besides the lease, you should also take some time to learn a thing or two about your state's tenancy laws.
Other rights you should enjoy as a tenant include:
The right to a habitable home
Anti-discrimination rights
The right not to be overcharged on security deposit
The right to privacy
The right to keep a service pet
The right to terminate the lease under certain situations
3. Renter's insurance is important.
Though it isn't a requirement as per any law, it's a good idea to have renter's insurance. Just like homeowner's insurance, renter's insurance compensates you in case of an emergency.
If a flood sweeps your belongings or a fire havocs your unit, renter's insurance will cover you. And that also goes for theft, vandalism, or any other damage that could happen to your property. Renter's insurance is typically inexpensive (it barely costs $15 monthly).
4. How much you'll pay for rent will depend on the time of the year.
Rental prices fluctuate depending on the time of the year. Generally speaking, spring and summer have the highest rental prices. This is simply because there's a lot of moving during these seasons, making the demand for rental space high.
On the other hand, winter is generally a slower season. With the many vacancies during this period, landlords are likely to lower rent or offer move-in specials. This makes winter the best time to rent an apartment.
5. The security deposit can be non-refundable under several circumstances.
By now, you probably know a few things about the security deposit. For instance, you probably understand that it's mostly equivalent to the rent and it's paid upfront. Also, you probably know that it's meant to cover damages and it may not be refunded if you make any. But under which other circumstances can the landlord withhold it? Well:
If you don't pay the last month's rent.
If you leave the apartment dirty.
If you leave items behind.
If you break the lease early.
If you don't pay some utilities.
Understand the landlord's desired lease duration.
6. Be mindful of what upgrades you make.
You may have the urge to make some upgrades to your rental property. After all, rental units are often blunt in their look and feel.
However, before doing so, check your lease. Does it allow a tenant to make property improvements? If it does, then find out which ones exactly. Ideally, consult your landlord to avoid potential issues.
---
As a first-time renter, you should learn as much as possible about what is expected of you before signing on the dotted lines. And if something in your lease isn't clear to you, seek clarification from your landlord.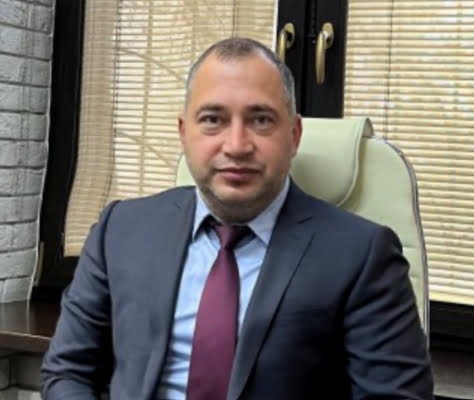 Hi, I'm Kelvin Nielsen, an experienced landlord and accomplished real estate lawyer. My focus is on answering your questions about renting in the hopes of making your life as a renter or a landlord a bit easier.