Last Updated on October 4, 2021 by Kelvin Nielsen
First and foremost, congrats on the decision to move to your new apartment. Renting for the first time can be a lifetime memory. Among many things, it means freedom and liberty to make your own decisions and live as you please.
However, most first-time renters make several mistakes that you'll want to avoid. One, they forget that renting comes with bills to pay and a myriad of other responsibilities. Consequently, they spend recklessly only to be in trouble with landlords when it's time to pay rent.
Two, they quickly skim the lease agreement rather than carefully read it. You should know that anything regarding payments, late fees, pets, painting, and decoration is covered in that document. So, before signing at the dotted lines, make sure you have read through everything well.
Another common mistake is failing to ask potential landlords a raft of important questions. While most things on the lease will be easy to comprehend, others may not be so obvious. Here are some questions to ask when renting a house for the first time.
1. What utilities are available? Which ones do I pay?
Although it's obvious that you'll pay utility bills, it's a good idea to ask the landlord the ones they cover. Typically, most leases will include water and trash pickup but will not cover electricity and gas. In addition, you'll find water meters in some apartments, meaning that'll be on you. 
Water bills, for example, can amount to anywhere between $50 and $500 monthly. To be sure, though, call the local utility provider and enquire about the average monthly water use for the unit. They'll check the previous tenant's record and give you a figure to work with.
In the same way, enquire about electricity and gas. Even though the consumption of such utilities differs based on a myriad of factors, you'll have a rough estimate of your expected bills.
2. What happens when something breaks? Who'll foot the bill?
Accidents are almost inevitable. Once in a while, you'll accidentally break a faucet or mess up an appliance. 
Again, while some apartments will take care of basic maintenance, others will leave it to you. So, before moving in, consider asking whether they cover basic maintenance such as plumbing, air conditioning, and heat and air.
3. Have you installed Wi-Fi in the apartment?
In such times when wifi is almost a basic need, this is an imperative question. You want to know whether wifi is available and whether it's free. If it is, then you could save anywhere between $15 and $150 monthly!
Also, enquire about the wifi's speed, usage limits, security, and so on.
4. What are the terms of breaking the lease?
Life happens, and you may need to break your lease or rental agreement. You may, for instance, get a job relocation or even decide to move in with your significant other. So, what will it take to be off the hook? 
Generally, you have three options when it comes to getting off the hook.
Paying the rent until another tenant fills the vacancy.
Making use of a lease termination clause, if it's available.
Paying the rent until the lease period has elapsed.
On top of this, some landlords will charge you extra fees and all sorts of penalties to break the lease. These are things you need to enquire about before moving in.
5. What are the roommate policies?
Landlords take matters regarding occupancy seriously. So, before signing the lease, you want to ask questions such as:
Can I have a roommate?
If it's only my name that will be on the lease, who'll pay my roommate's rent if they bail?
If one of my roommates moves out, who'll pay their rent?
Can I sublet the rental unit?
What is the occupancy limit?
6. Will I get my security deposit back?
You pay the security deposit to cater for any damages you might cause during the lease period. At the end of the lease, the landlord should refund this if the unit is in good condition. However, some landlords will look for the slightest fault not to give back your deposit. So, yeah, you want to have their word that you'll get your deposit back. 
Besides asking, you can check on online platforms such as Yelp whether they're reputed for honesty when it comes to refunding deposits.
7. Are there any pet policies?
Most landlords have put in place policies regarding the number, size, and breed of pets you can keep. Likewise, others will require you to pay a pet deposit to cover the repairs should the pet damage anything. These are matters you need clarification on before moving in. 
Additionally, you can ask whether your friends can bring their pets when visiting. Also, inquire whether there is a policy about leaving a pet unattended in the car? Ask.
8. Do you have a 'quiet hours' policy?
People will want peaceful sleep after working all day long and others a quiet environment to work at night. So, you can always expect a 'quiet hours' policy in almost any apartment.
What you'll want to ask here is the 'quiet hours' time frame and the penalties for violating such a policy. Typically, in most apartments, this usually runs from 10 pm up to 6 or 7 am. And neglecting the policy can lead to eviction after repeated warnings.
9. Is there ample parking space?
You'll have friends coming over once in a while – sometimes overnight guests. So, you want to know whether there'll be a parking space for them.
Now, while some apartments have visitor's parking, others only have a single parking spot for the tenant. And for some, there will be 'available street parking on top of the tenant's parking.
10. Will I need to pay for communal facilities separately?
You may be all excited about renting an apartment that brags a swimming pool, on-site gym, or clubhouse. What you could be unaware of is that you may have to pay extra to use such facilities. 
Finding a first-time apartment that fits all your needs doesn't have to be daunting. You just need to ask your potential landlord the right questions. Luckily for you, the above questions should come in handy.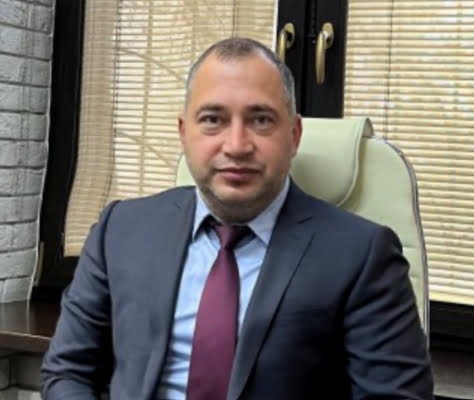 Hi, I'm Kelvin Nielsen, an experienced landlord and accomplished real estate lawyer. My focus is on answering your questions about renting in the hopes of making your life as a renter or a landlord a bit easier.