Last Updated on October 4, 2021 by Kelvin Nielsen
Looking to lease an apartment?
If so, there are several things you need to ask your potential landlord before signing on the dotted line. And, no, I'm not talking about the obvious rental matters such as cost per month, payment options, and security deposit. These are things you probably enquired about long before.
What I'm referring to are the less obvious things that you could have left out. These could include policies regarding lease-breaking, pets, guests, renters' insurance, and others that differ from apartment to apartment.
If you don't know where to start, don't fret; we've got your back! In today's article, we'll look at 10 questions to ask before leasing an apartment. Let's dive in!
1. If I don't move in on the 1st of the month, will the rent be prorated?
According to most leases, rent is due on the first of the month. So, what will happen if your lease starts on another date other than the first? This is where proration comes into play.
Typically, most landlords will prorate your rent for the first month. This means that you'll only pay for the days you have stayed in the unit for that first month. In the same way, they'll prorate your rent if the lease ends in a day that's not the first.
That said, you want to make sure that the lease spells out the prorated rent policy. If it doesn't, request that the landlord prorates your first and last month's rent.
2. What does it take to break the lease?
Breaking a lease is almost inevitable at some point in one's life. Life will sometimes happen or plans could change and you may be forced to break the lease. For example:
You may get married/divorced
You may be a serviceman and receive change of station orders
You may get another job and need to move
So, just in case, ensure that you understand the policies around lease breaking before leasing the apartment. Particularly, inquire whether it's permitted in the first place. And if it is, the penalty fee and the notice period required (if any).
3. Do you give notice before entering my rented premises?
The law allows landlords to inspect their rental units. Likewise, maintenance personnel can, once in a while, enter your apartment to fix appliances or do some repairs. However, this doesn't warrant them to intrude on your privacy as they please.
As per most state laws, landlords should issue a 24-hour prior notice to tenants before entering their rented premises. So, you want to read the lease carefully to see whether this has been stated. You should note, though, that the amount of notice could differ depending on the state.
4. Do you have any policies about guests?
Of course, you'll be having friends over now and then. And while some leases will allow you to have guests overnight, others may be totally against it. Besides restrictions, some leases will be specific on the number of days you can keep a guest. If they overstay, you could be in trouble.
That said, the last thing you want is having to pay penalties because of failing to do due diligence in your part. So, read the lease carefully and ask for clarification from the landlord if need be.
5. Can I decorate my rented unit?
In as much as you'd love to personalize your apartment to your tastes, there are limits to this. Such limits usually apply to decorations that may involve painting or hammering nails on walls to hang items. While these could appear as mere decorations to you, in the landlord's eyes, they could mean property damage. And this could claim your security deposit.
To avoid losing your deposit or paying fines, check the lease for policies regarding painting, shelving, or hanging art on walls. If they're not addressed, seeking clarification won't cost you a dime.
6. How quickly do you respond to maintenance requests?
Maintenance issues will always arise. If it's not a faulty appliance, it could be a leaking faucet or a toilet that doesn't flush. The question is – If you raise a maintenance issue, how fast will the landlord address it?
In many apartments, there are policies regarding general and emergency repairs. If the lease doesn't specify, your landlord should tell you which type of repair falls under which category.
7. Does the unit have any kind of damage?
This is a no-brainer. Moving into an apartment with notable damage can be risky for you. If the damage isn't documented when you move in, your landlord could assume that you are the one who caused it. And that will only mean one thing – deductions on your security deposit.
Therefore, before moving in, ask the landlord whether the unit is in good condition. To ascertain this, do a walk-through, inspect the floor, walls, and windows for cracks while also taking pictures. Should issues arise in the future, you'll have the images to prove that it wasn't you who caused the damage.
8. Do you have any pet policies in place?
Most apartments will have pet policies. These might restrict the breed, size, and the number of pets allowed. Besides, some landlords may also ask for a pet deposit.
While pet policies are likely to be covered on the lease, the landlord may do a better job at explaining their expectations. For example:
Whether visitors can come with pets.
Penalties for leaving unattended pets in the vehicle.
Areas pets aren't allowed.
9. How does the renewal process go?
Some landlords will require you to notify them early enough if you wish to renew the lease. And, it goes without saying, you can't count on them to remind you when the time is right for renewal. So ask early enough how renewal goes and how much prior notice they will need.
10. Is renters' insurance compulsory?
As you probably know, renters' insurance can cover you in case of theft or any sort of damage. And while some landlords will make it a requirement, others will not. If the lease doesn't cover this, let your landlord clarify. Luckily, if it's a requirement, renters' insurance is usually inexpensive.
11. What are the details about rent?
Knowing how much rent to pay every month is simply not enough. Find out more. Crucial details you won't want to miss include:
When rent becomes due.
How rent is to be paid.
Amount of grace period, if any.
Amount of late fees, if any.
What happens if the rent check bounces.
What happens if the due date falls on a weekend or a holiday.
Whether there are any other move-in fees apart from rent and the security deposit.
12. Are you going to refund back my security deposit once I move out?
Generally, security deposits are refundable at the end of the lease term. Theonly exception to this is if you cause damage exceeding normal wear and tear to the unit. For example:
Break enamel on sinks, bathtubs, or toilets
Break windows or tear screens.
Rip of curtains.
Make holes in doors or walls.
Cause burns or stains on carpet.
If you move out of your unit without fixing such issues, your landlord will have a right to make appropriate claim on your deposit. So, to be on the safe side, find out from your potential landlord the specific things that may result in you forfetting part or all of your deposit.
13. How much notice do I have to give before I can move out?
Different landlords will have different policies in regards to the termination notice. But generally speaking, most landlords require tenants moving out to provide them with a notice of at least 60 days. Landlords use this time to find a replacement tenant.
Typically, such notices must be in writing and must be sent via certified mail. Landlords usually use the mailing date as the start date.
14. What does the application process involve?
Most landlords will screen tenants before allowing them to rent their apartments. So, make sure you understand what it involves in order to avoid surprises.
Will I need to pay an application fee? If so, how much is it.
Will you run my credit score? If so, what is the minimum needed to qualify?
If you pull my credit score, will it be a hard or soft inquiry? A hard inquiry can potentially hurt your score.
Will you need to contact my previous landlords?
How long does processing an application take?
There you have it – 10 questions to ask before leasing an apartment. Asking questions can help you learn a lot about the apartment you look forward to renting. If you don't know where to start, these questions can prove useful.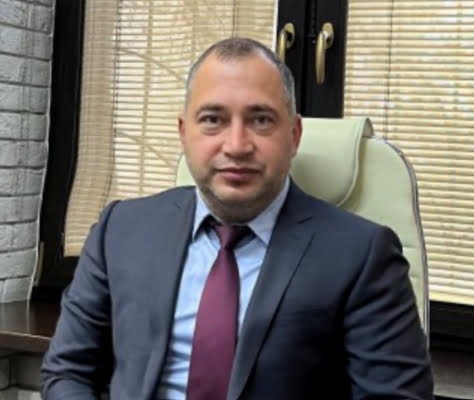 Hi, I'm Kelvin Nielsen, an experienced landlord and accomplished real estate lawyer. My focus is on answering your questions about renting in the hopes of making your life as a renter or a landlord a bit easier.