Last Updated on October 21, 2023 by Kelvin Nielsen
Your responsibilities as a landlord are innumerable. While some, such as advising tenants to purchase renter's insurance aren't that obvious, collecting rent is one you're sure of.
By far, the success of your rental business depends on your tenants' ability to pay rent. And whether or not they'll pay rent on time will depend on several factors. Among them is the method you use to collect it.
Broadly speaking, tenants love to pay rent when it is convenient for them to do so. That is, via a method that doesn't require them to travel and that barely charges any additional costs. As such, the collection method you use has a notable impact on your rental business. So, before choosing one, do your due diligence. Here are 7 best ways for tenants to pay rent.
1. Online Payments
Paying online comes right at the top of the list because it's probably the best method. And this owes to several reasons.
One, making payments is easy and convenient. Once you have set up the automatic payments, rents will be transferred automatically from the tenant's account to yours. And this makes work easier for both you and the tenant.
Two, since the system is automatic, chances of a late or missed payment are almost zero. Also, in case a payment goes past due, the tenant is automatically sent a reminder email.
Three, with their checking accounts, tenants can make rental payments for free. They'll only be charged a small fee if they're using a debit or credit card. As for you, there are no added costs!
The only downside with this method is that tenants must have a credit or bank account. Those without might shun your property.
2. Online Apps
Tenants can also make rental payments through apps. Rental payment apps are also convenient, and there's a flurry of them they can use; from Venmo, Zelle to PayPal. Another cool thing about apps is that there's a likelihood they have set up payments for some apps already.
However, on the flip side, app services charge additional fees. This is especially so if you'll have to set up as a merchant. What's more, some of these apps may not offer buyer/seller protection. This is so because they were primarily meant to facilitate sharing of money between family and friends.
3. ACH Debit
Receiving rent through ACH debit is almost as convenient as collecting it online. If the tenant accepts, setting up an ACH debit will take them only a few minutes. It'll even be better if they allow automatic payments. This way, you'll not have to worry about delayed or missed payments.
ACH debit has downsides, though. For instance, there are additional costs involved. Also, some banks might require you to set this up as a merchant.
4. In Person
If you find setting online payments a hassle, you can collect rent in form of cash or check in person. While most landlords dismiss this method as old-fashioned, it has its fair share of upsides.
For one, you'll have an opportunity to see your property every month and ascertain it's in a good condition. Also, you'll get a chance to discuss with your tenant any issues regarding maintenance, repairs, etc. And, given that tenants will be facing you in person, they'll likely pay promptly.
On the downside, collecting rent can be cumbersome if you own several properties. It's obvious that driving from location to location and knocking one door after another can be fatiguing. Even worse, tenants can be away from home on purpose or lock themselves in when they know it's collection day.
5. Drop Box
A drop box can be a convenient option if you own a multi-family home with many tenants. The biggest perk with it is that you don't have to knock on tenants' doors. Simply open the box and pick up rental payments.
A drop box is also convenient for tenants. No additional fees, no trips to the post office – they simply drop off their payment.
However, you'll want to secure the drop box and perhaps monitor it with a security camera. Cases of drop box-related theft are not so uncommon.
6. Checks by Mail
Another method you can use to receive rent is via mail. But, while it saves you the hassle of collecting the rent yourself, it has a myriad of drawbacks.
For one, you're highly unlikely to receive rent on time. This is because when a tenant mails a check, it might take several days before it reaches you. And if the envelope is postmarked the due date, the payment should be considered to have been made on time.
Some tenants can also use the uncertainty that comes with this method to their advantage. For instance, a tenant can pay rent partially, knowing that you won't find out soon. This will buy them some time.
If you're going to use this method, have your tenants obtain a certificate of mailing from the post office. This certificate provides proof that the tenant mailed the check the day they claim they did. However, it doesn't verify the amount that the check bears.
7. A Property Manager
A property manager is a person or firm that manages your property on your behalf. Among the many responsibilities they'll have is collecting rent. So, what makes a property manager worthwhile?
For one, they're likely to collect rent on time. This is because they deal professionally with tenants and allow no leeway when it comes to rental payments. Also, they have the experience and they know exactly how to make tenants pay punctually.
Property managers are also worth the hire because they'll handle all the 'dirty work' for you. From maintaining the property, turning over units to handling evictions, a hefty burden will be off your shoulders.
That said, property managers don't offer their services for free. Every month, be ready to part with a notable percentage of the total rent you receive.
---
The method you use to collect rent can make or break your rental business. Before you settle on any payment method, weigh its upsides and downsides. A good rent collection method should be convenient to both you and the tenant.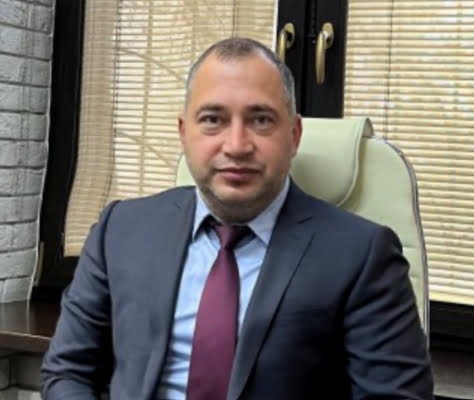 Hi, I'm Kelvin Nielsen, an experienced landlord and accomplished real estate lawyer. My focus is on answering your questions about renting in the hopes of making your life as a renter or a landlord a bit easier.