Last Updated on November 8, 2021 by Kelvin Nielsen
If you have managed a property before, you probably understand the hassle it comes along with – dealing with problem tenants, filling up vacancies, staying on top of maintenance and repairs, and more. While handling this all by yourself isn't exactly impossible, it may be a good idea to simply hire a property manager. 
For one, a property manager will take up all the rental management duties. From finding tenants, collecting rent to following up on missed payments.
So, if you're sitting on the fence on whether or not to hire a property manager, here's all the information you need to know to make the right decision for yourself and your rental property, as well.
1. You'll be working with an experienced professional.
First and foremost, a good property management company will have tons of experience. Since they have been doing this for years, they'll easily handle rental issues that would otherwise be cumbersome to you. Such issues include missed payments, tenant disputes, lease breaks, and evictions, which they will handle without breaking a sweat.
On top of the industry experience, most property managers have taken relevant courses. Among the things they learn include rental property pricing and advertising which gives them a good grasp of the industry. That aside, they study local and fair housing laws and will take care of your property's legal aspects, as well.
Now, you should only hire a property management company that is licensed. Also, a good management company should have a defined process of how they advertise, rent out, and manage your unit. This, they should explain to you beforehand and should be on their site, too. Other qualities a good property manager should possess include:
Excellent communication skills.
An investor mindset.
A strong understanding of your local real estate market.
Professionalism, and so on.
2. You'll free up your time to do other things.
You can barely have time for family, friends, hobbies, and other activities when managing your property yourself. You'll have a ton of calls to answer, maintenance issues to attend to, and many other things on your plate. As a matter of fact, property management is nothing short of a full-time job.
But when you hire a property manager, they'll take on these duties on your behalf, freeing up your time for other things. Some of the duties you can delegate to a property manager include:
Advertising the property on online and offline listing platforms. A good manager will know how best to advertise your property for quick filling of a rental vacancy.
Screening tenants and showing them the property. An established property manager will know how to screen prospective tenants to eliminate potential difficult ones.
Creating a lease and enforcing it. A good manager will know what terms to include to make the solid agreement as solid as possible.
Collecting rent and making a follow-up on late and missed payments. Rent collection is probably one of the most tasking responsibilities to a landlord. A property manager can help you streamline the process for consistent rental incomes.
Coordinating tenant turnover. A vacancy is every landlord's worst nightmare. Every day your property sits vacant means money out of your pocket. A good manager can help you achieve quick turn-around times.
Handling maintenance and repairs. Pesky 2am maintenance calls can prove to be stressful and daunting. Luckily for you, good managers have established relationships with local vendors and contractors who can be useful in this regard.
Evicting problem tenants. Good property managers understand their state's landlord tenant laws. For example, when evicting tenants, they know what and what not to do.
3. It may mean lesser vacancies and lower tenant turnover.
Vacancies aren't good for your bottom line. Not only do they mean a zero income but also a heightened risk of property damage. However, as inevitable as vacancies are, a good property manager will have the experience to ensure they are kept as minimum as possible.
Also, property managers are skilled at minimizing tenant turnover. They know what exactly to do to keep tenants happy. They do so by doing things like:
Respecting their privacy.
Offering incentives once in a while.
Addressing maintenance issues quickly.
Dealing with disruptive tenants promptly.
Going easy with raising the rent.
That way, tenants will feel they're in the right place and will want to rent long-term.
4. They will address maintenance issues quickly.
Having to attend to maintenance concerns now and then makes self-managing burdensome. Such concerns can arise at any time and you'll have to act immediately if they are emergencies. For instance, you'll have to sort things out real quick if a tenant complains of:
A leaking gas pipe.
A broken water line.
A sewer backup.
Faulty air conditioning during summer.
No heat during winter.
A dysfunctional lock.
A fire.
You can save yourself these kinds of hassles simply by hiring a good property manager. For them, responding promptly to such issues is walk in the park since it's their job.
Property managers will take care of the general maintenance such as landscaping, pest control, among other tasks. Also, they'll regularly perform inspection checks, document their findings; and schedule maintenance. This way, they'll maintain the value of your property. Some will even offer valuable suggestions on upgrades that tenants may like.
5. You'll get high-caliber tenants.
Experts basically define a good tenant as one who pays rent promptly, cares for your property, and respects the neighbors. While good tenants exist, finding them can be tricky for you especially if you're just starting out. This is simply because you might not know where they hang out. Also, your screening process might not be thorough enough; letting potentially troublesome tenants slip through.
A property manager will, first, advertise your property extensively to reach out to a big pool of prospective tenants. They will then run a thorough background check on the tenants to ensure they have a:
Steady source of income.
Clean criminal record.
Clean renting history.
Hire the Right Property Manager
No two property managers are ever created the same. As such, you'll need to do due diligence in order to pick the right one for your property. The following are some questions that you should ask when interviewing them in order to increase your chances of landing the right one.
How will your advertise a vacant rental unit? Look for a company that makes use of a variety of marketing strategies. Go for those that use a combination of online and offline marketing platforms.
What formula do you use to charge for your property management services? Go for one that is percentage based. This means that they will only get paid if there is a tenant in your home. Because, if you go with a flat rate, it means that you'll pay them even when the unit is vacant.
How do you determine how much rent to charge prospective tenants? Does the property manager know how to conduct a comparative market analysis?
How do you ensure you only rent to quality tenants? Go for a company that has an extensive tenant screening process. That is, one that examines prospective tenants on a myriad of aspects, from their credit rating to their rental history and everything in between.
How long do you take to fill up a rental vacancy? Choose one that has a history of filling vacancies quickly. Ask for proof.
How will you maintain my rental property? Go with a company that has an elaborate plan on how to respond to tenant maintenance requests and carry out routine inspections.
Will you be able to take care of my property's legal aspects? Choose a company that has a good understanding of the state's landlord-tenant laws.
Hiring a property manager is a worthwhile step. For one, you'll get great tenants, your property will maintain its value, and above all – you'll get to earn a passive and consistent rental income. And, sure, there are expenses involved and other cons. However, in the long run, you'll see that an apartment is better managed by a property manager.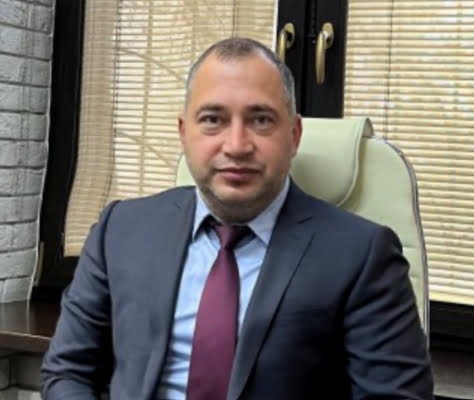 Hi, I'm Kelvin Nielsen, an experienced landlord and accomplished real estate lawyer. My focus is on answering your questions about renting in the hopes of making your life as a renter or a landlord a bit easier.