Last Updated on October 22, 2021 by Kelvin Nielsen
Are you thinking of hiring a property management company?
If so, you're on the right track. Having a company manage your rental property can be good for your bottom line. Among other things, it means having lesser vacancies, lesser headaches, and, most importantly, earning a passive income.
However, property management companies are in business and will charge you for what they do. So, before you hire one, it's imperative to understand what they will charge you for their property management services.
So, how is a property managemrnt firm usually paid? Here's everthing you need to know in this regard.
Factors that Determine Cost of Property Management
Several factors influence the amount you'll pay to a property management company. These include:
The size of the rental property. Obviously, the cost depends on the number of tenants a property management firm will be responsible for.
Type of property. The management cost will also vary depending on the type of property. Property managers will charge differently for single-family homes, multi-family properties, and commercial properties.
Condition the property is in. It will take a lot of time and hassle to get an old, outdated property rent-ready. Therefore, property managers will charge more to renovate it and get it on the market.
Location of the property. Investment properties located in areas commanding higher rent will attract a bigger management cost. Conversely, property managers will charge less for properties attracting lesser rent.
The extent of the services. You have the option to choose the kind of services you want from the company. Be ready to pay more if you want them to provide comprehensive property management services. A company that provides comprehensive property management services should be able to help you in all aspects of management, from filling vacancies and maintaining the unit to collecting rent and providing financial statements.
What exactly contributes to the final management fee?
1. Initial Setup Fee
Some property management companies will charge you a fee to set up a new account with them. This fee can fall anywhere between $250 and $500, and will usually cover the costs to:
Assess the current condition of your property.
Inform current tenants that they will be managing the property going forward.
2. Monthly Management Fee
Basically, this is the fee you will pay every month. It will cover several duties delegated to the property manager such as:
Collecting rent and following up on missed payments.
Notifying tenants on issues that come up.
Handling repairs.
Attending emergency maintenance calls, and so on.
Now, the amount of the monthly management fee you will pay will vary depending on the company. Of course, expect to pay more to a company that offers comprehensive management services than one that offers one or two services.
Generally speaking, though, most property management companies will charge you 10% of the monthly income to manage a single-family home. So, if your rent price is $1,500 on a unit, expect to pay about $150 for every unit they manage.
It's also important to familiarize yourself with terms like:
Flat Fee – Whether your units are occupied or not, some companies will charge you a specific dollar amount each month. This amount will depend on the size of the rental property and the extent of services offered. Generally, this will be about $100 a month for a single-family home.
Rent Due – Steer clear of a management company that charges you in terms of rent that's due. This means that you'll pay them regardless of whether your tenants are paying or not.
Rent Collected – This is the company you should ideally go for. They will only collect money if the tenants are making rental payments. It'll also act as an incentive for them to make sure that the units are occupied.
3. Tenant Placement Fee (Leasing Fee)
The bigger percentage of management companies will charge separately for leasing or re-leasing a unit if a tenant checks out. Depending on the firm, this could be a flat fee or a percentage of the rent.
For most management companies, the leasing fee amounts to half or even full the monthly rent. Typically, this will cover the advertising, property showing, tenant screening, lease preparation, and move-in inspection.
Some companies will fully or partially refund this fee if the tenant terminates the lease early or is evicted. This incentivizes firms to be meticulous with screening to ensure minimum tenant turnover.
4. Vacancy Fee
A property management company could also charge you for vacant units. You could pay this as a one-time fee or a month's rent. This could be, say, $50 per unit.
5. Maintenance Fee
Generally speaking, the monthly management fee is inclusive of the maintenance fee. Among many things, it covers:
Cleaning of common areas such as sidewalks, patios, elevators, swimming pools, etc.
Garbage pick-up.
Landscaping such as snow and leaf removal.
Sewer lines.
Apartments' physical exteriors.
One of the simpler ways to estimate maintenance is with a basic percentage formula. According to the 1% rule, expect 1% of your property's value to go towards maintenance. So, if your rental property is valued at $200,000, expect about $2,000 to go towards yearly maintenance.
6. Eviction Fee
Evictions don't happen every day but are almost an inevitability in landlording. If you want the property manager to handle this on your behalf, you'll have to pay. Generally, expect an eviction to cost you around $500 plus any other applicable court costs. In addition, if eviction is granted and collection agencies are involved, they may take about 50% of the money collected.
7. Early Termination Fee
You'll also have to pay the property management firm if you break the contract early. The fee you pay will vary based on the contractual agreement.
If you choose to hire a property management company, expect to pay some fees in exchange for their services. However, the specific amount will depend on the number of duties you delegate to them.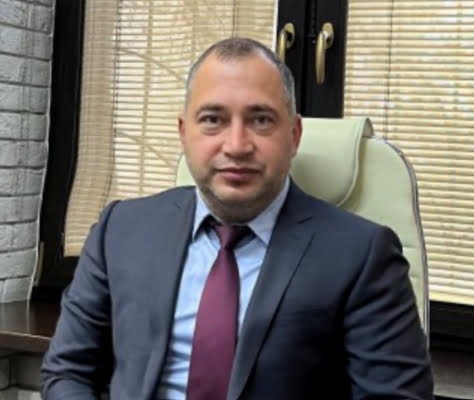 Hi, I'm Kelvin Nielsen, an experienced landlord and accomplished real estate lawyer. My focus is on answering your questions about renting in the hopes of making your life as a renter or a landlord a bit easier.