Last Updated on September 29, 2021 by Kelvin Nielsen
Congratulations on becoming a landlord! If you've done it well, you're now on your way to earning passive incomes for generations to come. Buying the property, however, is only half the battle. To win the other part, you'll need to do a couple of vital things.
One such thing is finding a great tenant to fill the vacancy. Vacancies are costly, and it's in your best interest to find a tenant as quickly as possible.
However, finding tenants can prove to be an overwhelming task, especially if you are a first-timer and don't know where to start. Sometimes, the competition from other landlords is just stiff and only the one who plays his cards well gets to win the best prospect.
Still, getting tenants for your property isn't exactly rocket science. Here are some tried and tested ways to find tenants for your rental property.
1. Advertise your property on rental websites.
Online advertising remains one of the most efficient ways to market a rental property. Done right, you may be able to reach a large prospective tenant pool. Also, there's a torrent of rental websites out there and you can choose one that best suits your preferences.
Some of the sites you can advertise your rental on include:
Zillow Rental Manager – Zillow is arguably one of the best rental sites since advertising is free. All you need to do is create an account and post your advert. The ad will then be populated automatically to other rental sites like Trulia and Hotpads.
Craigslist – This is yet another rental site where you can advertise your rentals for free. Here, you can also include photos of your apartment.


Cozy – You can also put up your rental advert on Cozy. This rental site has many free features for you such as property listing. Your listing will then be populated to other sites, including realtor.com and doorsteps.


Avail – This is arguably one of the most advanced rental sites. Apart from helping you find tenants, you can also use the site to collect rent and sign leases thereafter. And the best part, it's all free!
Socialserve.com – You can also reach out to prospective tenants through Socialserve. One perk with this site is that you can reach the caliber of tenants you target. However, you have to accept government-subsidized housing, such as section-8.
Now, you can also develop your own rental website, more so if you own numerous properties.
2. Advertise in the newspaper.
Local dailies may also be an effective way to advertise a vacant rental property. For one, they are area-specific unlike in the case of rental listing sites which appeal to a broader demographic. Also, advertising on a local daily won't cost you an arm and a leg.
Ideally, consider having your advert go up during the weekends. And that's because newspapers see the most traffic on weekends, particularly on Sundays.
You'll also want to consider the size of the ad. It goes without saying that an ad bigger in size is likely to attract more eyeballs. And since the space may be limited, be economical on the use of certain words. Use abbreviations such as BR(bedroom), W/D(washer/drier), and so on.
3. Post your vacancy on a local bulletin board.
While some might dismiss them as old-fashioned, bulletin boards may also effective. The biggest perk they come along with is helping one reach a big number of random audiences. And given that they'll see your ad numerous times, you stand a high chance of getting a call.
Some cool places where you can put up flyers of your rental property include grocery stores, colleges, places of worship, bus stops, public parks, laundromats, bus stops, and so on – This all depends on your targeted audience. And, needless to say, you'll need to use a bold headline and large color photographs to capture the attention of people.
You'll even stand a better chance when you include tear-offs that have your contact information at the bottom of the flyer. People will grab the tear-offs while they're on the move and maybe contact you later. You can also include relevant information such as the number of bedrooms in the tear-offs.
4. Post your property on social media.
A large number of prospective tenants rely on social media to find landlords. They hang out on platforms like Facebook, Instagram, and Twitter.
To reach out to them, open an account on either or all of the above-mentioned platforms and post up your rental property. You can utilize Facebook, for example, by listing your property on its marketplace or by posting a status update with the ad. The same also goes for Instagram. On Twitter, send a tweet advertising your rentals to your followers.
5. Use word of mouth.
No form of advertisement beats word of mouth. Tell everyone you know that you have rental vacancies that need to be filled up. And anywhere you go, carry flyers so that you can hand them should the opportunity present itself.
You can also let potential tenants know that you have vacancies through your current tenants. A survey done by Nielsen Global Survey states that 83% of people trust recommendations from family and friends. So, if your tenant refers their friend or relative, they are highly likely to join your tenant pool. This can work even better if you offer a referral fee.
6. Hire a realtor.
Sometimes, you just need to let the experts do their job. And even though it might cost you some fee, it will save you a lot of hassle.
On the bright side again, a realtor is experienced in finding tenants and is likely to bring you a flurry of tenants in no time. Usually, the commission charged by realtors for their services amounts to one month's rent.
Finding tenants for your property doesn't have to be a strenuous task. You just need to be devoted and do it the right way. The above tips will come in handy for you and make the task a smooth and fruitful one.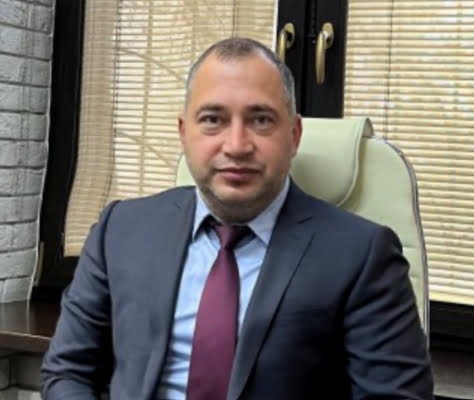 Hi, I'm Kelvin Nielsen, an experienced landlord and accomplished real estate lawyer. My focus is on answering your questions about renting in the hopes of making your life as a renter or a landlord a bit easier.