Last Updated on December 4, 2021 by Kelvin Nielsen
While fully-occupied rentals guarantee rental income every month, that amount usually remains constant. And why settle on that while you can increase your rental value and maximize your rental income? Even with a tight budget, there are some improvements you can make that can impress prospective tenants.
So, how do you go about it? Here are 9 improvements to increase rental value.
1. Improve the curb appeal.
You never get a second chance to make a first impression. A cliché, right? But, if your property's exterior doesn't impress prospective tenants at first sight, they'll be gone for good.
Quality tenants want to live in quality places. And if you want to win them over, you must present your rental property as worthwhile as possible. And that should begin with your property's curb appeal. Some of the things you can do to this end include:
Giving the walls a fresh coat of paint.
Painting the fence.
Tidying up the garden beds.
Mowing the front yard.
Cleaning the paths, windows, and front doors.
Adding window boxes.
Replacing the old front door mat with a new one.
And the list goes on and on…
2. Upgrade the bathroom.
Tenants give little leeway when it comes to the bathroom. They want it clean, modern, and functional. And if your bathroom meets these requirements, they can even be willing to pay more.
So, how do you spruce up the bathroom?
Re-paint the tiles with tile paint if they're outdated. (You don't have to re-tile).
Install a fake tiled floor if the floor isn't tiled.
Install a peel-and-stick backsplash.
Add a peel-and-stick mirror frame.
Replace old shower curtains with new ones.
Replace showerheads, fixtures, and toilet handles.
Wash off any mold.
You don't have to spend a fortune upgrading your bathroom. Just a few twitches that will give it a classy look; allowing you to raise the rent.
3. Revamp the kitchen.
Arguably, a home can't be a home without a kitchen. And, just like the bathroom, tenants can happily pay more for a tidy and classy kitchen. While kitchen renovations can break the bank, a few inexpensive twitches can work wonders. You can do any of the following things to upgrade your kitchen:
Paint the walls afresh.
Swap outdated cabinet doors with modern ones.
Replace cupboard and drawer handles if your budget doesn't allow swapping doors.
Buy better appliances such as a luxurious dishwasher, fridge, or oven. Since such appliances aren't commonplace, tenants won't mind paying more for them.
4. Expand the living space.
Rental cost is directly proportional to the number of bedrooms. More bedrooms mean a higher rental yield.
If the arrangement of your property allows it, add more bedrooms. Maybe there's an extra dining room or some empty space that you could convert into a bedroom. Or, perhaps, there's an extra-large room that you can split into two. Having more bedrooms allows you to raise the rent.
Besides bedrooms, you can consider creating a home office. With the rising demand for working remotely, tenants can find a home office valuable. Now, if space isn't on your side, invest in some multipurpose shelving or put a fold-out desk in a corner. For a tenant who works at home, these could be of value.
5. Add off-street parking.
Off-street parking can be a great selling point for your rental property. This could be particularly so if your rentals are in a large metropolitan area. Since parking space there is limited, your apartment could be a magnet for tenants.
6. Add storage.
Adding wardrobes and closets in bedrooms can also increase the value of your property. Tenants want enough room to store their belongings, and more often than not, finding a rental with sufficient space isn't always easy.
Now, installing extra storage doesn't have to cost you a fortune. There are many inexpensive options out there which tenants are likely to love. Wardrobes and closets should get you started.
7. Make your property pet-friendly.
It's no secret that Americans are fond of pets. In fact, according to the American Pet Products Association, 65% of American households have pets. With many apartments restricting them, you can gain great leverage by allowing tenants to keep their furry friends.
Of course, you can charge a pet deposit or even pet rent to help you maximize your rental profit.
That said, pets pose a notable risk to your property. So, to avoid being counterproductive, require your tenants to take responsibility for their pets.
8. Install bright lighting.
Nothing turns off a tenant faster than a dully lit room. Conversely, bright lighting offers a warm welcome and lets the tenant have a great view of the apartment's interior. Also, great lighting creates an illusion of more space, unlike a dull one which makes a room feel smaller.
You can liven up the lighting by cleaning old fixtures or replacing them with new ones. It's also a great idea to invest in a variety of lighting ideas. For instance, you can install pendant lights, recessed lights, or wall sconces to achieve ambient light in the living room. For task lighting, get some table lamps, reading lamps, or desk lamps. Tenants are likely to fall in love with awesome lighting and even pay a bit more for it.
9. Invest in smart security.
Tenants consider safety paramount, and having a smart security system can significantly raise your property's value. To this end, install video doorbells, exterior cameras, motion-sensing lights, live home monitoring services, and alarm systems. Again, this won't cost you an arm and a leg.
---
There you have it – 9 ways to increase the value of your rentals. Unlike the misconception most landlords have, increasing the value of your property doesn't have to cost you an arm and a leg. Just a few improvements here and there and your tenants will see enough reason to pay more!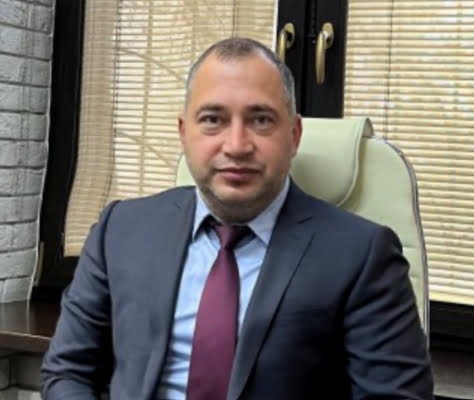 Hi, I'm Kelvin Nielsen, an experienced landlord and accomplished real estate lawyer. My focus is on answering your questions about renting in the hopes of making your life as a renter or a landlord a bit easier.