Last Updated on December 4, 2021 by Kelvin Nielsen
As a landlord, it's important to build great relationships with your tenants. For one, it can ease landlording for you; making it easier to collect rent and keep your property in good condition, among other things. Also, tenants with whom you relate well are likely to rent long-term. And long-term tenants can only mean one thing for you – more profits!  
Now, building a great relationship with your tenant begins from the word go. How you welcome them into your rental property can make all the difference moving forward.
But, the million-dollar question is; how exactly do you welcome new tenants? The following are some tips to help you get started.
1. Thoroughly clean the unit.
Cleaning the rental unit and making it move-in ready can help you start on the right foot with your tenant. For one, it's welcoming to them after a long and tiresome day of moving. Also, it makes the tenant feel proud and as if they're in the right place. As for you, it helps set your standards regarding the expected condition of the property at the end of the lease. Since the tenant found it sparkling, it'll also be in their best interest to leave it in the same condition. 
Now, while you can clean the unit yourself, it's a good idea to hire professional cleaning services. This is because they're trained and experienced, and are likely to do a better job than you would. From washing off mold, cleaning appliances to arranging everything the right way, cleaning services can be worthwhile. Besides, you'll save yourself a lot of time and hassle. 
That said, you need to make cleaning arrangements in advance. This owes to the fact that cleaning agencies often get busy, especially around the end of the month. But with platforms like Yelp!, Angie's List, Handy, among others, getting a reliable cleaning service should be easy. 
2. Hand them a welcome letter.
There's nothing quite as effective as a warm welcome letter when it comes to welcoming new tenants. Among many things, it allows you to say hi, introduce yourself, and communicate your expectations. Other things you can cover in the welcome letter include:
When, how, and where to pay their rent. 
The penalty for late rent payment. 
How to operate any luxury features in the unit such as a wood-burning stove. 
DIY fixes for faulty appliances, and more. 
Providing your tenant with as much information as possible when they first move in can be a recipe for a good relationship with them. That's because it'll help minimize confusion or misunderstanding in regards to your expectations.
3. Provide utility information.
A week or two before the tenant moves in, provide them with the contact information of the local utility providers. This will enable them make prior arrangements and have utilities set up before they arrive. That way, they can avoid 'day one' embarrassments like lacking vital utilities such as hot water. 
Giving utility information in advance is also beneficial to you. The sooner they register the utilities under their name, the sooner you'll stop stressing. 
4. Provide your contact information.
Once in a while, your tenants will want to reach out to you. It could be that they want to report an emergency, raise a maintenance issue, or complain over a problem neighbor. Whatever issue it is, they'll want a phone number to call.
In addition, let them know what to expect with regards to the response. For instance, at what time should they not expect a response? What kinds of maintenance issues do you treat as emergencies? It's a good idea to inform them about such concerns beforehand.
5. Provide parking information.
Tenants often find it a hassle figuring out a new apartment's parking situation. If you want an amicable start with your tenant, let them know in advance the parking requirements.
For instance, if your property is in a major city, will they need special parking stickers to park on the streets? Are they required to register their vehicle with the building if your unit is in a condo? What are the conditions for guests to park in or near the property? Make it known to them.
6. Prepare a welcome package.
Given that it's their first day, the tenant might find a hard time buying groceries and other household items. Be a caring landlord by offering an inexpensive welcome, yet thoughtful, welcome package. Some items that could be ideal for the package include:
A small collection of foodstuffs.
A few rolls of toilet paper and paper towels.
Cleaning supplies.
Bottled water, and so on.
If you don't mind spending a bit more, consider giving them a gift card to a local grocery store or coffee shop. In addition, you can get coupons or special offers for your new tenants from local shops.
7. Answer all their questions.
A new tenant will likely have a ton of questions. Whether it's about the amenities nearby, how to pay rent, the apartment's policies, or general questions, they'll appreciate answers.
And there are some matters they might need help with even before they arrive. For instance, they can call to ask about the best schools around or the best restaurants to dine in. This means that you also have to be available for them on the phone. The thing is, being available to answer questions can help you build a cordial relationship with your tenant. 
8. Offer a little neighborhood guidance.
If the tenant hasn't been in the area before, chances are; they'd feel overwhelmed trying to understand the neighborhood. You can make life easier for them by showing them around and providing insights on things such as:
The nearest grocery store.
The best pizza joint.
The dry cleaner that does the best job at friendly prices.
The nearest public park.
The best schools.
---
It's in your best interest to welcome your tenants warmly. It will help establish a great relationship between the two of you and can make your landlording career smoother. One of the greatest ways to welcome a tenant is by offering them a welcome package. Happy landlording!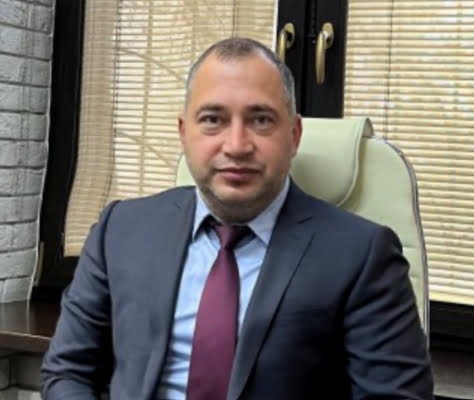 Hi, I'm Kelvin Nielsen, an experienced landlord and accomplished real estate lawyer. My focus is on answering your questions about renting in the hopes of making your life as a renter or a landlord a bit easier.