Last Updated on December 4, 2021 by Kelvin Nielsen
As a landlord, you probably understand the importance of a lease agreement. It legally binds you and your tenant, requiring each party to fulfill their obligations for a certain duration of time. 
To your advantage, it holds the tenant responsible for things like paying rent, maintaining your property, and handling any damages they cause. Also, it lets you communicate to them your expectations and any rules or policies you have in place. And this can make your landlording career a seamless one. 
However, for a lease to ultimately meet its purpose, it must be well drafted. Particularly, it must cover all the vital details that the tenant needs to know. This article explores the basic components of a lease agreement. Let's get down to it.
1. Names of All Adult Tenants Occupying the Unit
The lease should name all the adults living in the apartment. This includes all the roommates and, if applicable, both members of a married or unmarried couple. In addition, you should have all of them sign the agreement. This makes each occupant legally responsible for paying rent, caring for the property, and abiding by all other lease terms. 
If, for instance, one tenant is unable to pay rent, you can legally ask others to pay the full amount. Likewise, if one tenant is violating the lease terms, you can legally terminate the tenancy for all the occupants.
It's also in your interest to state an occupancy clause restricting guests from overstaying. This means giving a set number of days that guests should stay. Also, you should state on the lease that only tenants and their minor children can reside in the unit. If a tenant illegally moves in a roommate or sublets without your knowledge, you can legally evict all the occupants. 
2. Rental Property Information
The lease should also give basic details about the apartment. This includes the apartment's full address, and building and unit number if applicable. 
Another piece of information you'd want to give here is regarding parking spots or storage areas in the property. If, for example, you assign tenants specific parking spots, state the spot or stall number. Likewise, clarify it on the lease if there are areas on the property that tenants aren't allowed to access. 
3. Length of the Lease
A lease can either be short-term or long-term. If it's short-term, it's often referred to as a rental agreement. Typically, rental agreements are month-to-month and renew automatically until terminated by the tenant or the landlord.
On the other hand, long-term tenancies are known as leases and run for a specific term (usually a year). Whether you choose a rental agreement or a lease, make it clear on the lease agreement. Also, highlight the start date, length of tenancy, and expiry date.
4. Rental Amount
Even though the tenant probably already knows, you must include the rental price on the lease. In addition to the price, spell out how and when it's to be paid. Other details you don't want to leave out include:
The payment methods you accept such as banker's check, money order, or online.
The amount of late fee you charge if any. Also, if there's a grace period, note it here.
The charges should a rent check bounce.
5. Security Deposit and Other Fees
It's not uncommon for landlords and tenants to have disputes over deposits and other rental fees. To avoid such wrangles, clarify the following things on the lease:
The amount of the security deposit (be sure to abide by the state's laws regarding security deposit limit) 
How you could use the deposit; for example to repair damages the tenant causes or cover missed rent. 
What the security deposit can't be used for. For instance, as last month's rent.
Whether you'll require the tenant to replenish the deposit should you partially use it to repair damages they cause mid-tenancy. 
When and under what conditions you will return the deposit when the tenant has moved out.
Any nonrefundable fees such as application fee, pet cleaning fee, and so on. 
Where you'll hold the security deposit (this is a legal requirement as per some cities and states). 
Whether you'll return the security deposit with an interest. Again, check your state's security deposit laws on whether a tenant's security deposit should earn interest.
6. Maintenance and Repair Policies
Minus policies regarding maintenance and repair on the lease, tenants are unlikely to care for your property. To avoid the hassle that comes along with holding security deposits and asking tenants to replenish them, cover the following:
The tenant's obligation to keep the property clean and well-maintained.
The tenant's responsibility to cover the damages they cause.
A requirement that tenants let you know of any defective or dangerous conditions. Also include the procedures you follow to fix such issues.
Restrictions on alterations. It could be that you don't allow repainting or hammering nails on the walls.
7. Your Right to Enter Rented Premises
Most state laws allow landlords to enter their rental units as long as they give tenants a 24-hour prior notice. However, tenants might not be aware of this. To avoid illegal entry claims, make it clear on the lease that you have the right to rental access. Also, state the reasons why you could enter their rented unit such as inspection, repairs, and so on.
8. Rules and Policies in Place
If you have policies you consider vital, spell them out on the lease. Some of the policies you want to put on the lease include policies regarding:
Illegal activities such as, among others, drug trafficking, drug use, and excessive noise. 
Smoking. If you don't allow any form of smoking, let them know. Also, state if there are certain spots in the property where they can smoke. 
Pets. The law allows you to restrict pets with only the exception of service or emotional support pets. If you allow pets, state the limitations with regards to breed, size, and number. 
9. Your Contact Information
Tenants will want to reach out to you now and then. They could be wanting to raise complaints or simply register a maintenance issue. So, you want to drop a phone number, email, or an address they can use to communicate to you with. 
Now, while calls and messages are quick and effective, it's a good idea to go with letters and emails. This is so because, in a legal situation, a judge might ask for a record of communication with a tenant. If use letters or emails you'll have something to show.
10. Required Landlord Disclosures
There's some information that you might have to put on the lease as per some state and local laws. For instance, if your property has lead-based paint or has been priorly bedbug-infested, you may need to disclose that. 
---
A detailed lease is key to a smooth landlord career. Besides being detailed, a good lease should comply with any rent control or anti-discrimination laws. After you are done drafting your lease, have a landlord-tenant attorney review it just to be on the safe side.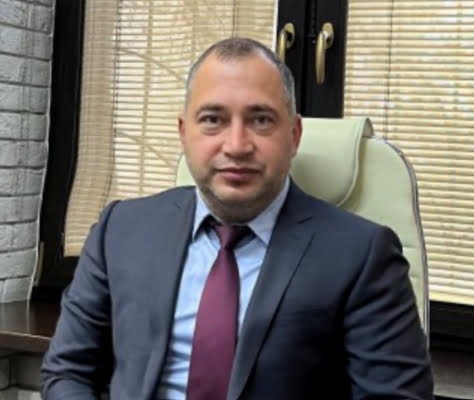 Hi, I'm Kelvin Nielsen, an experienced landlord and accomplished real estate lawyer. My focus is on answering your questions about renting in the hopes of making your life as a renter or a landlord a bit easier.