Last Updated on December 4, 2021 by Kelvin Nielsen
Looking forward to renting a house?
If so, you're probably thinking of finding one online like most people nowadays do. And maybe you're in a dilemma; not knowing which website is the best or even where to start. If that's the case, read on. 
In the days of yore, finding a good house to rent was a tough row to hoe. From checking newspaper ads, hunting down landlord referrals to moving from one apartment to another, it wasn't the easiest thing to do. 
But nowadays, though it isn't as easy as pie, you can find a rental apartment without breaking a sweat. This is all thanks to the numerous apartment-finding websites available. Basically, these sites list apartments available for rent, and all you have to do is choose one that fits your criteria.
However, given that the internet is saturated with these sites, you might have a hard time finding the best one. To save you the hassle, we have rounded up a list of 9 best websites to find houses for rent. Let's dive right in. 
MLS
Denoted in full as Multiple Listing Service, MLS ranks among the best sites to find houses for rent. Why? Well, for one, it has been in existence for over a century! And, over the years, they have made a ton of improvements to make it a reliable site for apartment finders.
Though it was originally meant for real estate agents, today you can use it to search for homes for rent. And, thanks to its network of 700 regional databases, you can find a house, regardless of your targeted area. Simply search the region that covers the area you want to live in. 
Zillow 
You can also rely on the map-based Zillow to find an apartment for rent. It was launched in 2006 and, besides finding rental apartments, you can buy or sell a house through it.
Basically, you search for an apartment by city or zip code. Also, you can filter the results according to a variety of criteria such as square footage, number of bathrooms, and the year the apartment was built. What's more, you can directly search on the map by zooming in to see the exact location of the property. This makes Zillow a handy platform. 
Craigslist 
Founded in 1995, Craigslist is a well-known and reliable platform. However, since it's an open market with all sorts of ads; from jobs to offers, you have to be careful. Worse even, it allows free postings and no one vets the ads here, so, chances of getting scammed can be high. 
When meeting the prospective landlord, have a person accompany you and do it in a public place. Also, ask tons of questions. And if you decide to settle for the apartment, get a written lease. The thing is, you can get your dream apartment via Craigslist but you have to be extra-cautious. 
Apartments.com
The biggest upside with apartments.com is the extensive range of filters it features. Aside from the basic filters such as price range and the number of bedrooms, it has advanced ones regarding apartment type. For instance, you can specify whether you want military, income-restricted, or student housing.
Now, it's important to note that apartment.com's default view is a map. However, you can't search by neighborhood but, notwithstanding, it allows keyword search. Also, there's a Polygon tool that allows you to map out the desired area. And, if you prefer apartments with a video or 3D tour, you can set that on the filters as well. 
Realtor.com 
Though it majorly focuses on apartments for sale, Realtor.com lists a notable number of apartments for rent. And, just like many sites, you can personalize your search with the basic filters.
A big perk with Realtor.com is the plenty of details it gives about the neighborhood. In particular, it compares rental prices with nearby apartments and gives details about nearby schools. Also, it features a Yelp-powered map that shows nearby amenities such as grocery stores, coffee shops, restaurants, and more. 
Rentcafe
Rentcafe is a unique platform given that its listings are only from property managers. Also, besides listing apartments, it shows their real-time availability and lets you apply for them. And, even after scoring the apartment, you can still use Rentcafe during your tenancy. For instance, it lets you, among many things, renew your lease and submit maintenance requests to your landlord.
As for searching, Rentcafe uses a map and allows you to set filters. It also allows searching via zip code, radius, and Polygon. 
Hotpads 
Purchased by Zillow in 2012, Hotpads is more geared towards apartments than single-family homes. However, you can still find a notable number of homes listed.
On the upside, Hotpads gives in-depth information about the neighborhood. For example, it gives you an approximate distance from the apartment to public transport, bike lanes, and other amenities. Also, it allows you to narrow your results according to price range, apartment size, and more. 
Rent.com
There are several reasons why Rent.com is a great apartment-finding platform. One, its detailed set of filters lets you get specific with items such as hardwood floors and walk-in closets. Two, you can get free moving quotes from the website's moving center. This way, you can plan your finances beforehand. And, three, Rent.com features virtual tours to give you a better view of the listed apartments.
On the downside, however, there aren't so many rental apartments on the site. But if you know exactly the kind of house you want, this is the site for you. 
PadMapper
Just like Zillow, Padmapper is a map-based site. One of its biggest strengths is that it displays a wide variety of rental properties. Drawing information from many companies like Airbnb, ForRent, and PadLister, you can be sure to get an apartment on PadMapper.
PadMapper is also intuitive and user-friendly. When searching, you can favorite listings you're interested in and hide places you want to pass.
---
There you have it – 9 best sites to find houses for rent. Finding your dream apartment doesn't have to be a strenuous task. With the right platforms and taking full advantage of filters, you can easily get your desired apartment. Happy apartment hunting!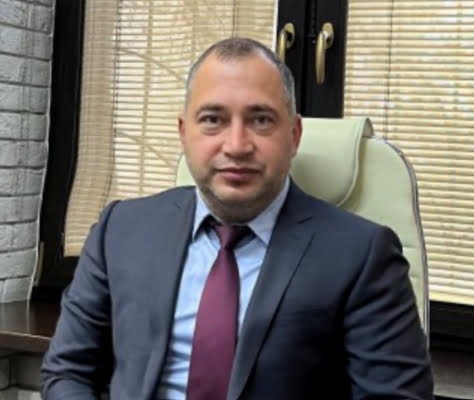 Hi, I'm Kelvin Nielsen, an experienced landlord and accomplished real estate lawyer. My focus is on answering your questions about renting in the hopes of making your life as a renter or a landlord a bit easier.