Last Updated on October 23, 2021 by Kelvin Nielsen
It's the goal of every landlord to rent to a dream tenant. And it's for this reason that most will require their tenants to undergo a mandatory screening procedure in order to ascertain their suitability to rent their property.
"Why should we rent to you?" A potential landlord will be looking for answers that align with their qualifying criteria. So, the following are the answers that your potential landlord would be looking to hear.
1. I meet your income requirement.
Landlords will only consider tenants who can comfortably afford paying rent. The last thing they want is a tenant who will pay rent late or miss it, altogether.
As a general rule of thumb, landlords usually require that their tenants abide by the 30% Rule. According to the rule, your gross monthly income should be at least 3X the rent amount. So, if the unit is renting for, say, $1,500 a month, then you should be able to make an income of at least $4,500 a month.
2. I have good credit rating.
Your credit rating is also another thing a potential landlord will ask for and even verify. That's because, generally, a higher credit rating is an indicator of financial responsibility.
So, what's a good credit rating when it comes to renting an apartment? Well, according to Experian.com, you need a credit score of at least 626 to rent a mid-range building.
If you have a lower credit rating, then take steps to improve it before searching for your next apartment. The following are a couple of things you can do.
Limit the rate at which you apply for new accounts.
Pay down revolving account balances.
Pay your bills on time.
Pay your loans on time.
3. I'm ready to pay all move-in costs.
Showing that you're ready to move-in immediately will show a potential landlord that you're a serious renter. Vacancies are every landlord's worst nightmare, and it's always in their best interests to fill them as quickly as they possibly can.
Move-in costs include rent and security deposit. Rent varies depending on several factors, such as quality, size, and location. According to Fortune Builders, the city with the most expensive rents is San Francisco, CA at $3,500 a month. Whereas, the city with the cheapest rent is Springfield, MO at just $636.
As far as security deposits, different states have different laws in regards to the specific amount. But generally speaking, expect to pay a security deposit equivalent to the rent amount.
4. I'll treat your property with respect.
This is also another thing that a potential landlord will want to hear on why they should rent to you. A landlord wants to have peace of mind that the person they are renting to will be reliable and care for their unit.
Sure, normal wear and tear are unavoidable. These are damages that occur as a result of the normal deterioration of a property. But what a landlord will be wary of is excessive damage. For example, broken windows or missing screens, torn or missing curtains, and pet urine stains on walls and carpet.
You'd also want to give your potential landlord reassurance that you will fix any damages that result in your negligence or carelessness.
5. I have a renter's insurance policy.
Great! This is something that any landlord will appreciate. A renter's policy will not only protect your personal belongings, but may also cover damage to the unit against potential perils – as well.
6. I will abide by all terms of the lease agreement.
Besides paying rent on time, a potential landlord will also want the reassurance that you're ready and willing to abide by all lease terms. Typically, a lease agreement will have rules regarding the following.
Pets. No two landlords are ever the same; some will allow pets while others won't. If they don't, then bringing a pet would be a violation of the agreement. But if they do, then it's likely they will also have rules regarding the size, number and breed allowed.
Subletting. Again, different landlords will have different rules. Some will allow it while others will outrightly disapprove it.
Smoking Rules. Generally, most landlords will be against tenants smoking inside their rental units.
Other common lease terms include late fees and lease termination rules. Promising your landlord that you'll abide by them will increase your chances of getting your rental application approved.
7. I have a good rental history.
This is also another answer potential landlords look for when they ask tenants "why should we rent to you?"
Now, a good rental history goes just beyond paying rent on time and caring for your apartment. The following are other things that will show you have a good rental history.
I have no criminal history.
I have never been evicted before.
I have never broken my lease.
I don't have a history of causing damage exceeding normal wear and tear.
I have a history of renewing my leases.
Good landlords will only consider tenants who possess certain qualities. So, when a potential landlord asks you – why they should rent to you? – make sure to provide the aforementioned answers to raise your chances of landing your dream apartment.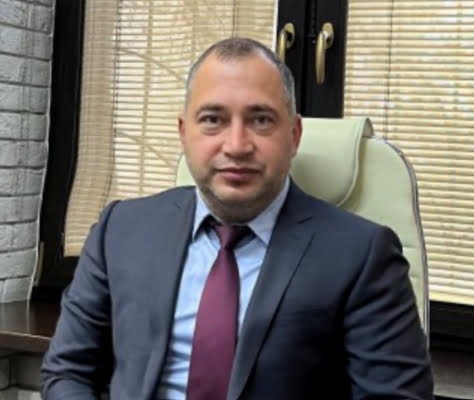 Hi, I'm Kelvin Nielsen, an experienced landlord and accomplished real estate lawyer. My focus is on answering your questions about renting in the hopes of making your life as a renter or a landlord a bit easier.