Last Updated on January 4, 2022 by Kelvin Nielsen
Having a prospective tenant express interest to rent your vacant rental unit can be exciting. For one, it puts an end to the zero income you've been earning during the vacancy period. Also, it keeps the vacancy risks such as theft and fire damage, at bay.
However, renting to a new tenant isn't as easy as telling them to simply move in. Before they do, there's a myriad of things you need to do. To mention the very least, you have to ensure your property is habitable and meets all the health requirements. If it isn't, sooner or later, you might have the law to deal with.
In today's article, we'll look at some of the things a landlord has to do before a tenant moves in. Let's dive in.
1. Re-inspect the property for potential damage.
Even though you performed a move-out inspection, it's important to re-inspect the unit once more. This time, do it at your own pace, checking everything meticulously to uncover any fault that could have slid unseen. Some of the things you want to pay attention to here include:
Doors. Open and close all doors, watching out for lagging or noisy hinges. Also, check whether any door sticks when it's shut.
Windows. Open and close all windows to see if they swing smoothly.
Smoke and carbon monoxide detectors. Make sure that smoke detectors work perfectly. As per some state laws, you must test these in the presence of the new renter as well.
Appliances. Ensure that the fridge and other kitchen appliances are in perfect condition. What's more, check the functioning of the thermostat and the HVAC system.
Electrical outlets. What you want to look out for here is so tight or loose connections. You also want to watch out for any signs of burning or charring.
Water faucets. Inspect the faucets to see if any is broken. Also, run each faucet to ensure it functions as it should.
Lights. Turn each on and off; checking if they flicker or produce a buzzing noise.
2. Repair the damages.
After re-inspecting your property, handling the damages is what follows. If your budget allows, make all the required repairs to make the unit as intact as new. However, if it doesn't, you can prioritize urgent repairs and habitability problems. As per federal and state laws, some of the issues you must fix to make your property habitable include:
Holes on the floor.
Exposed and unsafe wiring.
Faulty air conditioning and heat.
Gross infestation of pests such as roaches, termites, fleas, bedbugs, rats, among others.
On the other hand, issues like non-functional cable or outdated appliances are not urgent. Unless they pose a risk such as a gas leak, a tenant can move in with them unfixed. You can, thereafter, fix them up in a timeline that the tenant is comfortable with.
Now, while a versatile workman can handle most of your to-dos, you'll need to hire licensed contractors for some repairs. For instance, electrical repairs, pest extermination, among others must be handled by licensed and insured personnel.
3. Have a home inspector inspect your property.
As per some city laws, a home inspector may have to inspect your unit before a tenant moves in. They do this to ensure your property is habitable. If it is, they'll issue you a Certificate of Habitability. (Sometimes referred to as a Certificate of Occupancy).
While some cities require this inspection only for the first move-in, others will want it done every five years. Still, some will require your property inspected every time a new tenant moves in. That's why it's important to understand your local laws.
Now, the inspection policies are more strict if you're renting to section 8 tenants. Because, they have their health and safety standards only a section 8 inspector can inspect. In addition, they have to inspect your unit every year the section 8 tenant stays there.
4. Prepare a move-in letter.
Even though you've listed all the requirements on the lease, you can highlight some imperative areas in the move-in letter. The good thing is that you don't have to prepare a move-in letter every time you're renting to a new tenant. Make a good one once and use it over and over again. Some of the details you can provide in the move-in letter include:
Contacts for emergency and repairs.
How to make rental payments. Provide an account number, mailing address, and the deadlines for paying rent. Also, mention the amount of the late fee.
Policies in place. If you have policies regarding pets, parking, quiet hours, community pool, clubhouse, among others, state them here.
Instructions on how to operate luxury features in your unit such as wood-burning stove, convection oven, in-floor heating, and more.
Lease-breaking procedures. State the steps the tenant should follow should they want to terminate the lease.
5. Read the lease with the tenant and sign it.
Go through every section of the lease agreement with the tenant. Make sure you explain all parts you consider imperative. Also, let them ask any questions they might have. When you have clarified everything, sign and date the lease agreement with the tenant.
6. Collect the first month's rent and security deposit.
You should never let a tenant move in before you have collected their rent and security deposit. The only exception to this is if they are section 8 or are receiving any form of government assistance. For section 8 tenants, you'll receive a check from the government after the tenant has moved in.
7. Go through the move-in checklist.
The move-in checklist describes the current condition of the property. On the move-in day, inspect the unit alongside the tenant, ascertaining that everything is as it is in the checklist. This way, when they're moving out, you can easily point out the damages they caused and charge them.
8. Go through any special tenant requests.
A tenant, for instance a disabled one, might request to make modifications to your unit. As long as the modifications are sensible, you should allow them to. Besides modifications, a tenant with a disability might want to bring a service animal. Other requests tenants might have include repainting the unit, installing a washer/drier, and more.
There are several things you need to do before letting a tenant move in. Most importantly, ensure your property is in a habitable condition by making all urgent repairs. Otherwise, you can be subject to legal action.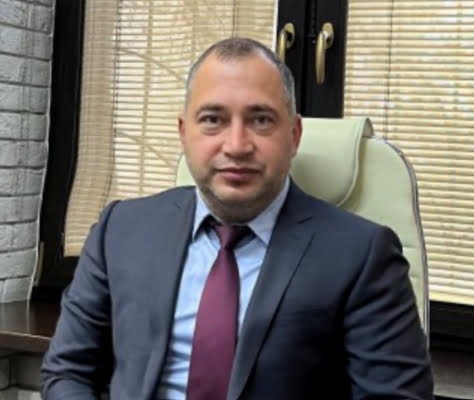 Hi, I'm Kelvin Nielsen, an experienced landlord and accomplished real estate lawyer. My focus is on answering your questions about renting in the hopes of making your life as a renter or a landlord a bit easier.