Last Updated on October 8, 2021 by Kelvin Nielsen
After a long and tiresome search, you have finally found your dream apartment. You must be so excited to move in, but just before you do, there's one thing remaining – a background check.
While this process might feel a bit intimidating to you, it means a great deal to landlords. For one, it reveals to your potential landlord your income and capability to make prompt rental payments. And this is imperative because your qualities as a tenant can potentially make or break their rental business.
Landlords can learn more about the kind of tenant you are through running a background check on you. And this can influence their decision to rent to you or not.
So, how exactly do they go about it? What particularly do they check? Well, this article explores the things that landlords look for in background check. Let's dive in.
1. Your Employment Information
As aforementioned, the amount of your income can impact your landlord's rental business. So, the first thing they will look at is your employment status. And their objective here is simple – to establish whether you can pay rent fully every month, punctually.
If your work background is solid and income is steady, they'll outrightly infer that you'll be a reliable rent payer. Nonetheless, you might have to show your pay stubs to confirm your monthly income. Also, they could require your employer to confirm that you work for them.
On the other hand, if you're self-employed and have several variable income sources, you might have to show your bank statements. The same goes for you if you are unemployed, retired, or a full-time student. This could be mandatory to ascertain that some money runs through your accounts.
2. Your Rental History
Potential landlords will also be interested in your renting history. In particular, your rental history check will reveal things such as:
Whether you paid rent on time.
Whether you have ever paid a late fee.
Whether you have been involved in an eviction procedure. Note that this will show up whether the eviction went through or not.
Broadly speaking, a clean rental history could be a guarantee to a successful rental application. That, notwithstanding, it doesn't mean it's the end for you if yours turns out to have a few red flags. If you have some valid explanations, the landlord can give some leeway.
For instance, you could have been unable to pay rent fully because your roommate bailed out. Or, perhaps, you lost your job. Life happens, and landlords do understand. If you can prove that you paid the missed rent within the agreed period, they might decide in your favor.
3. Your Criminal History
This is a big one! Landlords will want to see if you have been involved in any crime before. You don't need to fret, though, if your crimes involve things such as trespassing or unpaid parking tickets. However, landlords will want to steer clear of you if your criminal history shows serious offenses such as:
Robbery and theft
Fraud
Drug trafficking
Assault
Domestic violence, and so on.
Typically, it will take seven to ten years for police records to fall off your criminal history. As for criminal convictions, they can permanently remain on your record. Note that a landlord cannot deny you housing due to an arrest that didn't lead to a conviction.
Now, if you have serious offenses on record, you can ask the court to remove them or make amendments. This could happen if you have evidence of positive actions such as attending counseling or participating in community service.
4. Your Credit Score
Admittedly, your credit score speaks volumes about your financial capability. It's always given in form of a number, and that number can lead to your approval or rejection.
Several factors contribute to your credit score. These include:
The number of credit cards under your name.
Payment history on credit cards.
Existing loans.
Current collection activity.
Student loan payment history, and more.
Defaulting loans or consistently being late on bills can affect your credit score negatively. Consequently, a landlord can deny you housing.
While accuracy is key when calculating a credit score, errors could occur due to old or incorrect information. In such a case, seek the help of consumer advocate companies to help rectify your score.
If your credit score is low for reasons you know, be honest with your potential landlord. Tell them the factors that contributed to the undesirable score and what you're doing to rectify them. In addition to this, show your pay stubs to prove you can meet your rental obligations.
In some instances, you could lack a credit history. That could be the case if you are a student or you haven't been employed. In such a case, the landlord might ask for a cosigner. This could also happen if your credit score is below 600.
How Much will a Background Check Cost me?
Most apartments will charge you an application fee. This could typically be anywhere between $30 and $50, and may also cater for the background check.
While some states have put a price cap on the amount landlords can charge, others haven't. So, it's in your best interest to figure out what landlords in the area charge. This way, you can dodge a landlord who charges exceptionally high for applications.
Do all Communities Run Background Checks?
Background check is a mandatory process for most apartments and communities. If your background check reveals some discrepancies, smaller property management companies or individual landlords can let you explain. However, this can be impossible for a large company that's dealing with many applications.
If you want your background check to be less thorough, there are several things you can do:
Give references.
Be honest with the landlord.
Pay a larger deposit.
Sign a longer lease.
A background check is an imperative process for most landlords. It lets them gauge your ability to abide by the terms of the lease agreement If your background check turns up some serious issues, a potential landlord would have a right to reject your application.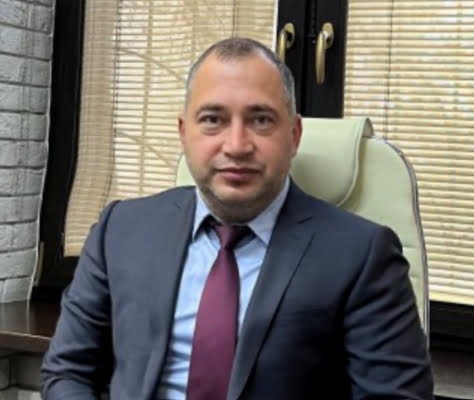 Hi, I'm Kelvin Nielsen, an experienced landlord and accomplished real estate lawyer. My focus is on answering your questions about renting in the hopes of making your life as a renter or a landlord a bit easier.