Last Updated on October 11, 2021 by Kelvin Nielsen
After checking several listings, you've finally found your dream apartment. Everything about it, including the landlord, ticks all the boxes and you think 'this might be it'. However, one thing stands in the way – the tenant qualification process.
You see, great apartments attract large pools of rental prospects. And, chances are, a big number of prospective tenants will turn up for the showing. So, how do you stand out as the preferred rental applicant?
There are several things you can do to present yourself as the perfect future tenant. Here's how to sell yourself to a landlord.
1. Eye apartments you can afford.
This is a no-brainer. No landlord will accept your application if it's apparent you can't afford rent. So, right from the start, search for houses that are under your monthly pay.
When calculating your ability to pay rent, landlords will employ the 3:1 income to rent ratio principle. As per the rule, your monthly income should at least triple the monthly rental cost. If, for instance, you earn $2,000 per month, set your sights on apartments in the range of $600-$700. That way, when the landlord asks what your budget is, your answer won't be so far from their expectations.
Now, if you're planning to move in with a roommate, this is also the time to let the landlord know. They'll be happy renting to you knowing that it'll be easy for you to pay punctually when rent is split.
2. Prove you're reliable.
As mentioned above, landlords want to rent their units to tenants who can stay on top of their monthly rent. So, how do you prove to your potential landlord that you can ultimately meet your rental obligations?
Ask for a long-term lease. Long-term tenants are every landlord's wish. If you're interested in a long lease, the landlord will see you as a serious tenant who wants to settle. And this can give you a better shot. Broadly speaking, a long lease covers at least one year. To stand a better chance, you can even ask for a one-and-a-half or even a two-year lease.
Offer to pay the first few months upfront. You can also prove your reliability by paying the first three or four months in advance. It's no secret that landlords value prompt payments and this can make them choose you over other rental applicants.
Have some money in your account. Your landlord might see your account balance through the bank statement. To be on the safe side, make sure your balance reads a sensible amount. Not something so huge, but a balance that shows you're financially able.
3. Aim at passing all the background checks.
A background check is a compulsory checkpoint before you sign the lease. Here, the landlord will screen your rental history, credit report, and employment status. If you have any discrepancies regarding these, make a good explanation.
For instance, if your rental history report shows that you were late on a payment, give the reason behind this. If it was caused by your roommate bailing out or a job loss, the landlord could understand. That said, you need to show proof that you made the payment within the agreed period.
In the same way, discuss your financial situation with the landlord if you have a low credit score. Many reasons could be behind a bad score. It could be high credit balances, defaulted loans, charge-offs, or bankruptcy filing. Whichever the reasons, speak it out with your landlord.
As for employment verification, show the landlords your pay stubs. What if you're self-employed and have no pay stubs to show? If that's the case, prepare three of your latest bank statements and hand them in. You can also ask your parents or friends to cosign the lease if you feel you can't meet the rental requirements.
4. Dress to impress.
It goes without saying that the clothes you wear can speak volumes about the kind of person you are. Even before the screening, you want your potential landlord to see you as a responsible person. So, do you make a good first impression?
For guys, a modest button-down shirt matched with a pair of khakis or slacks will cut it. As for ladies, consider matching a blouse with a skirt or wearing a relatively loose dress. That way, you'll present yourself as an orderly tenant who doesn't love drama.
Generally avoid wearing torn cut-offs, rugged, or old sports clothes for property showing. The landlord could assume that you're the kind that parties every night and could be a nuisance to the neighbors.
The bottom line is, make a good first impression to your potential landlord as you would to an employer.
5. Be punctual.
Just as you would for a job interview, arrive for the showing a couple of minutes earlier. This is important because your punctuality here could also reflect how prompt you are about making rental payments. If you arrive late, it could be a telltale sign that you aren't punctual in anything – including paying rent.
6. Carry along your furry friend.
Landlords are always cautious when dealing with tenants who have pets. And they'd rather avoid rental prospects who claim to have trained pets but leave them behind. This is so because such a pet can turn out rowdy and troublesome after moving in.
So, if you have a pet, come along with it and let the landlord see its behavior. Also, as a savvy renter, you can suggest a pet interview to prove that your pet is house-trained. And don't forget to mention that you're ready to pay the pet deposit and abide by any reasonable pet policies.
There you have it – 6 ways on how to sell yourself to a landlord. As you have seen, standing out from the rest of the rental applicants isn't exactly rocket science. And meeting up with your landlord doesn't have to give you goosebumps. Just prepare yourself beforehand and everything should turn out well.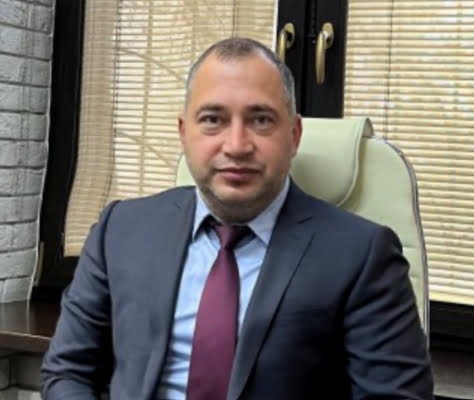 Hi, I'm Kelvin Nielsen, an experienced landlord and accomplished real estate lawyer. My focus is on answering your questions about renting in the hopes of making your life as a renter or a landlord a bit easier.