Last Updated on October 21, 2023 by Kelvin Nielsen
Are you relocating for a job? Maybe looking to upsize or downsize? Or perhaps, you've bought a home and don't want to continue renting? The reasons to break a lease early can be many and varied.
But the problem is – there is a lease!
A lease is a legally binding agreement that obligates you to the terms of the agreement for a specific period. Breaking it early without a legally justifiable reason could result in certain financial ramifications.
That said, as a tenant in Alabama, you may be able to break your lease legally without penalty in certain circumstances.
The following are the legally acceptable reasons to break a lease in Alabama.
When Breaking Your Lease in Alabama is Legally Justified
1. The lease has an early termination clause.
Check your lease. Does it have an early termination clause? If so, you'd need to meet the requirements in that clause to break legally from your lease.
Generally speaking, an early termination clause contains two requirements: a notice requirement and a penalty fee. The notice requirement is usually a 1 month's advance notice. Landlords require this to have ample time to find a replacement tenant. The penalty fee is usually the equivalent of the rent for two months.
Once you meet these two requirements, you'd be able to break free from your lease without penalty.
2. You are beginning active military service.
This only applies to active servicemen who need to relocate either due to a deployment or permanent change of station. According to the Servicemembers Civil Relief Act (SCRA), only the following cadres of the military qualify in Alabama.
Armed forces
U.S. Coast Guard
Alabama National Guard
Before breaking your lease, upon request, you must provide your tenant with a couple of things. Including, a written notice of your intentions to move out, a copy of the letter from the commanding officer, and proof that you intend to stay on active duty for at least the next 90 days.
The earliest the lease can end is 30 days after the next rent cycle begins.
3. The rental unit has failed the habitability test.
As a tenant in Alabama, you have a right to live in a unit that abides by Alabama's health and safety codes. If not, you'd probably be deemed to be "constructively evicted" by a court. And at that point, you'd not have further obligations to abide by the terms of the lease agreement.
Among the options you'd have would be to break the lease and move out without further responsibilities to the lease.
Has your landlord failed to make important repairs even after repeated requests?
Is there no running water?
Is the plumbing or electrical system posing a health or safety issue to you?
Is there no heating during extreme weather?
These are some of the things that make a unit uninhabitable. Check Ala. Code § 35-9A-204 for specific things that your Alabama landlord is obligated to provide under the state's warranty of habitability.
4. Your landlord has violated your privacy rights or harassed you.
You have a right to live in peace and quiet enjoyment. Your landlord cannot, for instance, enter your home unannounced. They must provide you advance notice at least 2 days prior to entering your rented unit in Alabama. (Ala. Code § 35-9A-303(2022).)
In addition, your landlord must not harass you by doing either of the following.
Lock you out.
Remove your personal belongings from the property.
Remove windows and doors.
Turn off your utilities.
If your landlord does any of these things, you may be able to break your lease legally in Alabama.
5. Your landlord fails to provide you with certain mandatory disclosures.
Before moving in, your landlord must make certain disclosures known to you. In the state of Alabama, the following are the mandatory disclosures tenants must be provided with prior to signing the lease and moving in.
Lead-based paint. For homes built prior to 1978, landlords are required to disclose information on lead-based concentration.
Authorized agents. You have a right to know the name and addresses of all parties tasked with the responsibility of managing the property.
When Breaking Your Lease in Alabama is not Legally Justified
You'd risk hefty financial and legal ramifications for breaking your lease early for any of the following reasons.
Buying a home.
Need to upsize or downsize.
Relocating for school or job.
Separation or divorce.
Frequently Asked Questions (FAQs)
Does breaking a lease look bad?
Breaking a lease will only look bad if you do it the wrong way. If you do it the wrong way, it can end up hurting you in terms of future references and your credit rating. If you don't have a legal justification to break your lease early, talk to your landlord for a mutual termination to avoid potential tangible consequences.
How does breaking a lease affect you?
As already mentioned, a lease is a contractual agreement. Breaking it, therefore, comes with certain inherent risks. In the best scenario, your landlord could simply allow you to continue paying rent until they find a replacement tenant. However, in the not-so-best-case scenario, you could face some hefty fees, hurt your credit rating, get sued, or get struck as a red flag to future landlords.
How do you get out of a lease in Alabama?
Are you renting month-to-month? If so, then you can terminate the lease by serving your landlord a 30 days' advance notice that you intend to move out.
However, with a fixed-term lease, you may need to think things through before packing your stuff and leaving. If you have a legally justified reason, then breaking the lease in Alabama would be pretty smooth. You'd only need to serve the landlord an advance notice and provide supporting documents, such as when starting active military duty. Without a legally justified reason, though, you may need to seek mutual termination with your landlord to avoid hefty penalties.
What rights do renters have in Alabama?
For a full rundown, here is a quick guide to get you started.
Sources: Alabama Legal Help, Alabama Landlord Tenant Rights, Landlord Tenant Resource.
Disclosure: The content herein isn't a substitute for advice from a professional attorney. It's only meant to serve educational purposes. If you have a specific question, kindly seek expert attorney services.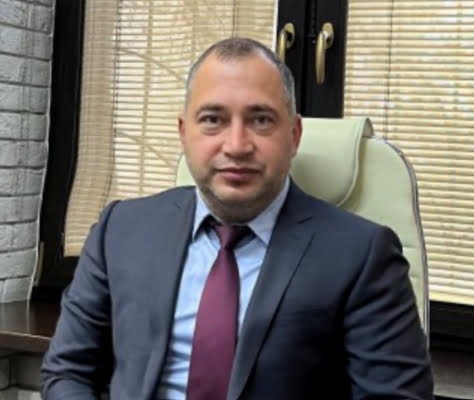 Hi, I'm Kelvin Nielsen, an experienced landlord and accomplished real estate lawyer. My focus is on answering your questions about renting in the hopes of making your life as a renter or a landlord a bit easier.