Last Updated on October 21, 2023 by Kelvin Nielsen
In short, yes! A landlord can break a lease in Arizona! Read on to learn more!
A lease binds both parties to the lease for a specific period of time, usually between 6 months and a year. That said, there are certain issues that may arise along the way that may compel one party to break it.
As a tenant, life may happen and you may need to break your lease in Arizona due to a job relocation, active military service, or even to upsize or downsize. The reasons for breaking a lease can be many and varied.
Similarly, your landlord may also need to break their lease for a number of reasons. The following is everything you need to know in this regard.
Can a Landlord Break a Lease in Arizona?
Your landlord may want to terminate your lease for the following reasons.
Lease Violation
The Arizona Residential Landlord & Tenant Act (ARLTA) gives landlords the right to evict tenants for certain lease violations. Your landlord may be able to evict you for the following just causes.
No lease / end of lease
Lease violation
Falsifying criminal/eviction history on the rental application
Falsifying basic information on the rental application
Health/safety violation
Next, the landlord must obtain a court order for a successful eviction process. The following is a basic overview of how the Arizona tenant eviction process looks like.
The tenant is served with an eviction notice. For instance, if the eviction is due to nonpayment of rent, then the landlord must serve you with a 5-Day Notice to Pay. This will give you up to 5 days to pay the due rent or move out. If you don't, the landlord could continue the eviction process by moving to court.
Get served with a copy of the Summons and Complaint.
Respond to the complaint. This will give you an opportunity to respond to the landlord's allegations.
Attend the court hearing for the judgment. If the judgment favors your landlord, they will be issued with a Writ of Restitution. You will have no option but to leave within 5 days, unless you file an appeal.
The process can take anywhere between 1 and 6 weeks. It could also take much longer if you choose to fight the eviction or file an appeal after the judgment.
It's important to note that the landlord must not try to remove you in any other way. Such as, by locking you out, removing your belongings, shutting down the utilities, or other illegal eviction methods.
Sale of the Property
Your landlord can also break a lease in Arizona to sell the property. This is referred to as a "bonafide sale" termination. However, to exercise this right, your landlord must have a bonafide reason to do so.
Examples of bonafide reasons for selling a rental property include the following.
Financial hardship. If the landlord is struggling to make the mortgage payments, for instance, he or she may be able to sell the property.
Retirement. If the landlord is approaching retirement and no longer want to continue renting out the property, they may want to dispose of the property to shore up their retirement savings.
Change in circumstances. For instance, your landlord could have changed jobs or moved away to a new city and no longer want to be tied down by landlording obligations.
Investment opportunity. The landlord could also have gotten an opportunity to sell the property for profit.
That said, the ARLTA still gives tenants certain rights when a landlord decides to sell the property they are residing on. Including, the right to:
Proper notification.
Advance notice prior to landlord entry.
Lease termination payout.
Breaking the lease without penalty.
Continue living on the property.
Return of the security deposit, less normal wear and tear.
Such rights exist because Arizona landlords have a duty to protect your peace and quiet.
Major Repairs
Can a landlord break a lease in Arizona to make major repairs? Yes! However, as a tenant, you're still entitled to certain rights. Including, the right:
To proper notification. Your landlord must provide you with a notice of at least 30 days. The notice must state why the landlord is terminating the lease and the effective date of termination.
Continue living on the property as the repairs go on. You may choose to continue living on the property as the repairs go on. In such a case, the landlord must provide you with a written description of the repairs and the estimated length of time the repairs will take.
Reasonable relocation expenses. If you don't wish to continue living on the property, the landlord must pay you reasonable relocation expenses.
If the landlord violates any of these rights, you may be able to sue them for damages.
Conclusion
Can a landlord break a lease in Arizona? Yes! As already seen, a landlord in Arizona may be able to break the lease in certain situations. That said, they would still have a duty not to violate any of your rights.
Disclosure: The content herein isn't a substitute for advice from a professional attorney. It's only meant to serve educational purposes. If you have a specific question, kindly seek expert attorney services.
Sources: https://www.azag.gov/outreach/publications/tenants-rights-and-responsibilities-handbook-community-legal-services, https://www.arizonatenants.com/help-article/when-tenants-must-conduct-repairs, https://www.nolo.com/legal-encyclopedia/tenants-right-break-rental-lease-arizona.html, https://www.azleg.gov/arsDetail/?title=33/#ui-id-21,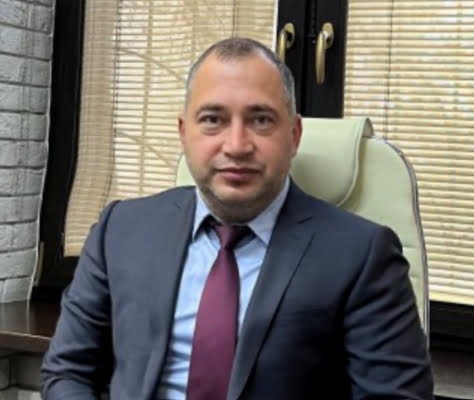 Hi, I'm Kelvin Nielsen, an experienced landlord and accomplished real estate lawyer. My focus is on answering your questions about renting in the hopes of making your life as a renter or a landlord a bit easier.