Last Updated on October 21, 2023 by Kelvin Nielsen
According to the Alabama Code Title 35 Chapter 9A, a tenant obtains certain rights after making a rent payment. And these rights exist regardless of what the lease or rental agreement may say.
As a renter in Alabama, knowing your rights will help you stand up for yourself when it becomes necessary.
Renters' rights are civil rights and are protected by local, state and federal laws. They are designed to ensure that you have a legal recourse should the tenant fail in their responsibilities.
The following is everything you need to know when it comes to renters' rights in Alabama.
Renters' Rights in Alabama
Right #1: Right to fair housing.
Enacted in 1968, the Fair Housing Act prohibits housing providers from discriminating against buyers and tenants on the basis of certain protected classes. The protected classes in Alabama are the same as those at the federal level, as the state is yet to make any additional protections.
The protected classes are: race, color, nationality, religion, disability, sex, and familial status.
These protections apply at all stages of your tenancy. Including, during the screening process and while you're living on the rental premises. During the screening process, for instance, it'd be unlawful for the landlord to ask you any of the following questions.
How many children do you have? This infringes on familial status – a protected class under the Fair Housing Act. What the landlord can, however, ask you is how many people would be living with you.
Where are you originally from? This infringes on nationality, which is a protected class under the Fair Housing Act.
Are you a Muslim? Whichever religion a renter practices shouldn't be a concern to a landlord. Religion is a protected class!
To report a fair housing violation, you can make a complaint to the Alabama Department of Human Resources Office of Civil Rights.
Right #2: Right to live in a habitable home.
This is one of the fundamental rights renters in the state of Alabama have. Basically, a habitable home is one that meets the minimum standards in regards to the state's safety, health and structural codes.
The Alabama implied warranty of habitability applies to multi-family- and single-family homes. It doesn't apply to dwellings such as condos, clubs, and hotels.
Your landlord has a legal responsibility to provide the following.
Hot and cold running water.
Functioning HVAC system. (Here is a guide on air conditioning laws in Alabama).
Working electrical and plumbing system.
Working smoke detectors.
Safe railings, stairs and floors.
Adequate trash receptacles.
Working sanitation facilities.
If your landlord fails to maintain the unit to habitable standards, you may have several legal options to pursue. However, before pursuing them, you must first notify them of the condition. They will have 14 days to respond.
If they respond and fix the issue, great! But if they don't, you'll have the following legal options to pursue.
File a lawsuit against your landlord for failing in their maintenance responsibilities.
Report your landlord to a relevant government agency for violating a housing code.
Break the lease without penalty. (Here's a guide on breaking a lease in Alabama).
Unlike some other states, Alabama landlord tenant laws don't allow a tenant to withhold rent or exercise the right to "repair and deduct."
Right #3: Right to be served an advance notice prior to landlord entry.
In Alabama, renters have a right to proper notice prior to a landlord accessing their rented unit. This is defined under sections 35-9A-144; 35-9A-303 and 35-9A-442 of the Alabama Residential Landlord-Tenant Act.
Your landlord must serve you an advance notice of 2 days prior to entering your rented unit. They must do so whenever they do things like:
Inspecting your rental unit.
Conducting a property showing.
Requiring entry to make requested repairs or improvements to your rental unit.
However, your landlord will have no obligation to provide you a prior notice when it comes to certain situations, such as emergencies or under a court order.
Please note that you must not unreasonable deny entry by your landlord. If you do, that may give them legal grounds to begin eviction proceedings against you.
Right #4: Right to the return of your security deposit when you move out.
Landlords in Alabama usually require tenants to pay a security deposit as part of the move-in costs. The security deposit acts as a financial cushion against potential damages that you may cause them.
But while Alabama landlords have a right to collect a security deposit from their tenant, they must abide by certain rules. Among these rules is the requirement to return their tenant's deposit within 35 days of moving out.
Right #5: Right to a proper eviction process.
When you sign a lease agreement, you agree to abide by the terms of the lease or rental agreement. For instance, pay rent on time, care for your rented premises, and abide by all policies.
If you fail to do so, your landlord may have a right to evict you from their rental premises. But in doing so, the Alabama landlord-tenant law requires that they strictly follow the judicial eviction process.
The following is a basic overview of the process.
Eviction Notice: This is a notice that states the violation a renter has committed and the amount of time they have to fix the issue or move out. For instance, to evict you for failing to pay rent, the landlord must serve you a 7-Day Eviction Notice.
Summons & Complaint. If the eviction notice expires and you continue living in the unit, your landlord may move to court and file a summons and complaint.
Court Hearing & Judgment. Both parties will have an opportunity to present their case in court. The court will then make a determination based on the evidence presented.
Writ of Restitution. If your landlord is successful, the court may order you to pay the back rent as well as court and attorney fees.
If your landlord doesn't follow the judicial eviction process and instead evicts you through 'self-help' means, you could pursue legal action against them. Examples of self-help eviction methods in Alabama include the following.
Shutting down previously available amenities.
Locking your out of your rented premises.
Removing your personal belongings from the unit.
Right #6: Right to enjoy your rented premises in peace and quiet.
As a tenant, you obtain the right to enjoy your rented premises undisturbed under the "implied covenant of quiet enjoyment." But what exactly does this mean for you as a renter in Alabama?
It simply means that you have a right to enjoy your rented home without interference. The following are examples of disruptions that may constitute a legal nuisance.
Failure by your landlord to provide you an advance notice prior to accessing your rented premises.
Being harassed by your landlord either in person or via the phone.
Disruptive noises made by pests or vermin in the walls.
Loud music at night from a neighbor.
A dog that constantly barks.
If you feel your landlord has violated your right to quiet enjoyment, you may have a legal recourse. The first thing to do is to let your landlord know of the violation. This will establish a good faith effort to have the matter resolved. If that isn't satisfactory, then consider hiring professional legal help.
Right #7: Right to be provided certain disclosures.
Landlords in Alabama are required to make certain disclosures to their tenants prior to renting out their homes. Before you can sign a lease or rental agreement, your landlord must provide you disclosures on:
Presence of lead-based paint. This is a requirement for homes built prior to 1978.
The name and addresses of all authorized management parties.
Right #8: Right to terminate the lease early under certain circumstances.
A lease agreement runs for a certain duration of time, typically a year. And during this time, a tenant is required to abide by all the terms. Including, paying rent for the entire duration of the lease whether or not the tenant lives there.
However, there are certain exceptions. As a renter, you may be able to legally break the lease in Alabama without a penalty. The following are the conditions.
If your lease agreement contains an early termination clause. All you'll need to do is meet the set conditions and you'll no longer have any further responsibilities under the lease. Typical conditions include paying a termination fee and providing a notice.
If starting an active military duty. "Uniformed members" who are tenants and get deployed or receive change of station orders are protected from penalties by the Servicemembers Civil Relief Act. The earliest the lease can terminate is 30 days after the next rent period begins.
If the unit is no longer habitable. As already mentioned, landlords have a duty to provide a tenant with a habitable rental property. If they don't, you may be able to break your lease early or sue your landlord for failure to carry out their lease responsibilities.
If your landlord has harassed you. Examples of such actions include locking you out, removing your belongings from the unit, or shutting down utilities. Such actions are meant to force you to move out of your rented premises. All forms of landlord harassment are illegal in the state of Alabama.
If your landlord repeatedly enters your rented home without serving you an advance notice. Alabama landlord entry laws require that a landlord serve their tenant with a 2 days advance notice prior to entry.
Frequently Asked Questions on Renters' Rights in Alabama
Question #1: Can a landlord enter without permission in Alabama?
The Alabama landlord-tenant laws require landlords to provide their tenants with an advance notice of at least 2 days prior to entering an occupied rental property. The only exception to this is if it's a case of emergency. Alabama Code Title 35. Property § 35-9A-303.
That said, please note that you cannot unreasonably withhold consent to your landlord when they want to access the property to carry out important responsibilities. Such responsibilities include to make needed or requested repairs, to inspect the unit, or to show the unit to prospective tenants.
If you do so, it may give your landlord a 'just cause' to evict you from the premises.
Question #2: What are the various things that a landlord cannot do in Alabama?
The following are various things that would be unlawful for your Alabama landlord to do.
Retaliate against you for exercising any of your rights. For example, join or form a tenants' union to advocate for your rights, or report the landlord to a local government agency for code violations.
Discriminate against you for reasons such as race, color, nationality, religion, disability, gender, or familial status.
Overcharge you when it comes to the security deposit. In the state of Alabama, the most a landlord can charge a tenant as security deposit is capped at one month's rent.
Alter the terms of the lease agreement without your consent. To change any term of the agreement, your landlord must wait until the current lease is over in order to do so.
Unlawfully evict you. For your landlord to evict you, they must first have a legitimate reason. Such reasons include nonpayment of rent, excessive property damage, or illegal activities. And in addition to this, they must follow the proper eviction process in order for the eviction to succeed.
Prohibit you from keeping a service animal due to a disability. According to the Americans with Disability Act, a landlord must rent to you even if they have a "no-pet" policy.
Use your security deposit for damages that result from wear and tear. Examples of such damage includes a loose door handle, a faded carpet, or a slightly torn wallpaper. Your landlord will be liable for these and not you.
Question #3: What are Alabama tenant rights to demand needed repairs?
As a renter in Alabama, you're legally entitled to live in a rental property that meets the basic structural, safety, and health standards and is in good repair. If your property requires repairs, you must notify your landlord in writing, giving them 14 days to fix them.
If the landlord fails to make the repairs within the 14 days, you can move out without further responsibilities to the lease. Alternatively, you can choose to continue renting the unit and sue the landlord for the damages.
Please note that Alabama laws don't allow renters to withhold rent or use "repair and deduct when landlords fail in their repair responsibilities. (Ala. Code § 35-9A-164.).
Question #4: How do I report my landlord in Alabama?
Depending on the specific issue, you may be able to file a complaint with your city or county rent control board, rental housing association, local tenant association, a consumer protection agency, or a district attorney's office.
Sources: Alabama Code Title 35 Chapter 9A, Alabama Fair Housing Law, SCRA, Alabama Code §§ 35-9A-201 and 35-9A-301, and AL Code §§35-9A-421 through 461.
Disclaimer: This blog is for informational purposes only. It isn't a substitute for professional legal advice from an attorney. If you have a specific query, please seek expert legal help.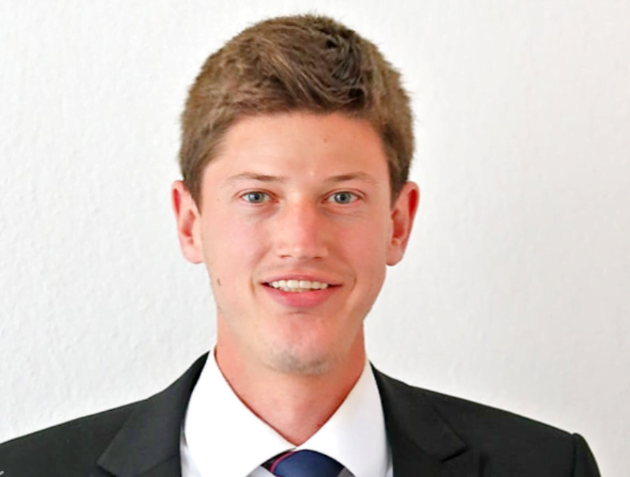 I am a real estate attorney with over 11 years of experience in tenant eviction cases. My mission here at LTRC is to help answer your commonly asked questions on everything regarding real estate laws, especially on eviction matters.
I'm a member of the following professional organizations: Attorneys' Real Estate Councils of Florida (ARECs), Florida Bar Real Property, Probate & Trust Law Section, American College of Real Estate Lawyers (ACREL), and the Florida Association of Community Managers (FACM).