Last Updated on October 21, 2023 by Kelvin Nielsen
The Arizona Residential Landlord and Tenant Act (ARLTA) gives renters certain legal rights. And among these is the right to air conditioning.
You see, the state of Arizona is prone to severe hot conditions. The state's climate is hot and dry due to its location in a desert. In fact, on average, the temperature in Phoenix is 106 degrees Fahrenheit during the hot season.
Now, extreme heat can be extremely dangerous. In 2021 alone, there were 256 heat-related deaths in Arizona.
Luckily for you, as a tenant in Arizona, you have a right to air conditioning. Which, can help you reduce your risk of heat exhaustion, heat stroke, and other heat-related illnesses.
The following is everything you need to know about Arizona renters' rights to air conditioning.
Are landlords in Arizona required to provide air conditioning?
Yes! The implied warranty of habitability in Arizona requires landlords to provide a working HVAC equipment. And this applies to most residential property types, including single-family units, multi-family properties, and condos.
Other responsibilities you have under the AR habitability code (ARS §33.1341) include the following.
Providing hot and cold running water.
Providing working plumbing and electrical systems.
Providing sufficient trash receptacles.
Ensuring stairs and railings are safe.
Ensuring floors are safe and in good condition.
Providing usable, safe, and clean fire exits.
Providing working smoke- and carbon-monoxide detectors.
What temperature is a landlord required to provide in Arizona?
This will depend on the type of cooling system that is installed in your rental property. If the unit has air conditioning, then the landlord must keep the temperature at a maximum of 82 degrees Fahrenheit.
If the unit has evaporative cooling, then the landlord must keep the unit at a maximum temperature of 86 degrees Fahrenheit.
The following are a few things to note when it comes to temperature control in the state of Arizona.
The temperature requirement doesn't apply to units built before 1980.
The landlord doesn't have a responsibility to provide air conditioning where a rental property is located in a city with a cooling ordinance that sets a lower cooling requirement.
The landlord doesn't have any responsibility to provide air conditioning where the tenant has waived the right to cooling.
How long can a landlord leave you without air conditioning in Arizona?
Under the implied warranty of habitability, the longest a landlord can leave a tenant without an air conditioner is 5-10 days depending on the temperature.
If the temperature outside is less than 85 degrees Fahrenheit, then the landlord can leave you without air conditioning for up to 10 days. But if the temperature outside is more than 85 degrees Fahrenheit, then the landlord must fix the air conditioning within 5 days.
If the landlord fails to do this, you may be able to take certain legal recourses.
How long does a landlord have to fix ac in Arizona?
As already mentioned, landlords have up to 10 days to fix a broken air conditioner. Tenants have a duty to request repairs in writing.
The following are a few things to keep in mind.
The landlord isn't required to fix the air conditioner if you have caused the problem.
The landlord isn't required to fix the air conditioner if you have waived your right to air conditioning.
How to report a broken air conditioner to a landlord in Arizona?
To have the issue addressed as quickly as possible, it's important that you take proper steps. Here's what to do.
Check the lease agreement. Does it mention the specific person you must contact? If it does, then make sure you do so.
Document the problem. Take pictures and video footage of the broken air conditioner. Make sure you record the date and time that it happened.
Notify the landlord in writing. Let them know of the problem and any other relevant information. Ideally, send the notice via either certified mail or deliver it personally. Note the date and time.
Do follow-ups. Ask the landlord whether they received the notice and what they are doing to resolve the matter.
Consider taking legal options if the matter remains unresolved after the stipulated time frame.
But even as you do this, make sure to be polite and professional in the way you communicate with your landlord. Also, keep documentation of all correspondences you have with the landlord.
What legal options do you have if the landlord doesn't repair the air conditioning on time?
The Arizona Residential Landlord & Tenant Act gives tenants multiple options to consider.
Unlike some other states, there is no provision in Arizona law that allows a tenant to withhold rent.
Who pays for AC maintenance in Arizona: Landlord or Tenant?
Generally speaking, the landlord is responsible for the maintenance and repair of air conditioning. This means that the landlord is responsible for the repair costs, as well as routine maintenance, such as air filter cleaning and replacement.
There are some exceptions to this rule, however. For instance, the tenant becomes liable if they are responsible for causing the damage. Also, you may be liable for the repair cost if the lease specifically states that air conditioning maintenance is your responsibility.
Conclusion
Arizona law gives tenants certain rights when it comes to air conditioning during the hot, summer months. After all, you have a right to live in a habitable home that meets the basic health, safety, and structural codes.
Disclosure: The content herein isn't a substitute for advice from a professional attorney. It's only meant to serve educational purposes. If you have a specific question, kindly seek expert attorney services.
Sources: Arizona Revised Statutes (A.R.S.) § 33-1363, A.R.S. § 33-1361, A.R.S. § 33-1364, https://www.azcourts.gov/legalinfohub/Legal-Info-Hub/Legal-Info-Sheets/Legal-Info-Sheets-Landlord-Tenant-Disputes-Eviction/Landlords-Obligations, https://housing.az.gov/general-public/landlord-and-tenant-act, Title 33-1364(A),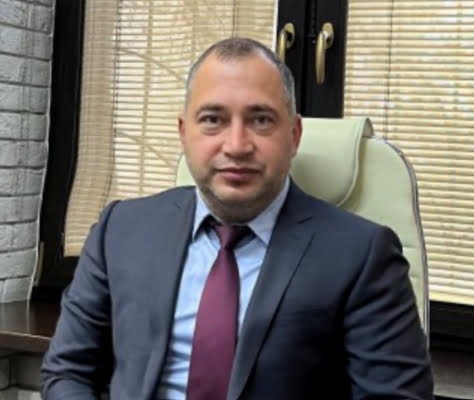 Hi, I'm Kelvin Nielsen, an experienced landlord and accomplished real estate lawyer. My focus is on answering your questions about renting in the hopes of making your life as a renter or a landlord a bit easier.