Last Updated on October 21, 2023 by Kelvin Nielsen
In the state of Arkansas, a lease becomes valid when there is either an oral or written agreement. A lease gives both parties – the landlord and tenant – certain rights under state law (AR Code. Tit. 18. Ch. 17).
As a renter, it's important that you familiarize yourself with your rights when renting a house for the first time.
The following are 6 renters' rights in Arkansas (they are not in any particular order).
Renters' Rights in Arkansas
Right #1: Right to fair housing.
Just like the rest of the 49 states, renters in Arkansas have a right to live free from any form of discrimination. Your landlord has a legal responsibility to treat you equally and fairly regardless of your race, color, nationality, religion, sex, disability, or familial status. Some states extend these protections, but Arkansas isn't one of those states.
The state's Attorney General is tasked with enforcing the housing discrimination law.
The anti-discrimination law makes it illegal for landlords to do things like:
Showing preference or limitation to certain groups of renters.
Offering different privileges, conditions, or terms to renters based on their race, color, religion, or any other protected class.
Rejecting a renter's application based on their protected class.
Asking prospective tenants certain discriminatory questions during the tenant screening process. For example, asking you how many children you have, whether you're disabled, or what religion you profess.
Including discriminatory statements in your rental ad. For instance: "Ideal for Single Professionals," "Females Preferred," or "No Children."
The state of Arkansas is yet to define the standard penalties for discrimination. That said, in other states, the penalty usually ranges between $16,000 and $65,000.
Right #2: Right to be provided with a lead-based disclosure prior to moving in.
Before moving into your new home, your landlord has a duty to let notify you of any lead-based paint. This is required of landlords with buildings built prior to 1978.
Specifically, your landlord must provide you with the following things. One, the landlord must provide you with an EPA-approved information pamphlet regarding lead-based paint identification and control.
The landlord must also provide you with any known information regarding presence of lead-based paint or hazards. The other thing the landlord must provide you with is a "Lead Warning Statement."
Right #3: Right to legally break the lease for certain reasons.
A lease is a legally binding document. It usually runs anywhere between six months and a year. It obligates a renter to abide by its terms, including paying rent every month, whether or not you live there.
Breaking a lease early can have tangible legal and/or financial consequences for the renter. This is especially true if you break the lease for legally unjustified reasons. Such as, moving out because you and your partner have divorced, or moving out due to the need to upsize or downsize.
That said, you may be able to break the lease legally for any of the following reasons.
When starting an active military duty
If the landlord makes a gross violation of the lease
Right #4: Right to the return of your security deposit.
Every state has a security deposit law in place, and every landlord that charges a security deposit must abide by it.
In the state of Arkansas, the statute only applies to landlords that own at least 5 rental properties. The following is a basic overview of what it entails.
The maximum security deposit a landlord can charge you is 2X the monthly rent.
The time limit for its return is 60 days.
Wrongful withholding by the landlord can attract a penalty of up to 2X the security deposit amount.
Right #5: Right to the proper eviction process.
Your landlord has a right to evict you for violating a term of the lease agreement. The most common reasons for eviction in Arkansas include the following.
Violation of a term of the lease agreement, such as subletting the unit without permission.
Absence of a lease or failure by a tenant to move out at the end of the lease term.
Illegal acts, such as gambling or prostitution.
In all these instances, your landlord must follow the proper eviction process as outlined under state law. Trying to evict you in any other way will fail. Illegal eviction tactics include retaliatory evictions, discriminatory evictions, and "self-help" evictions.
Right #6: Right to the Implied Warranty of Quiet Enjoyment.
As a renter in Arkansas, you have a right to enjoy your rented premises in peace and quiet. It'd be illegal for a landlord to disrupt your peace and quiet enjoyment by doing any of the following things.
Harassing you by doing things like locking you out of your house, threatening you, or raising rent discriminatorily.
Engaging in constructive noise, such as unnecessary remodeling work.
Frequent or unnecessary visits or inspections of the property.
With that in mind, please note that Arkansas doesn't specify how much notice a landlord must give a tenant prior to entry. They can do so whenever they wish and for whatever reason, unless their entry violates a previously agreed-upon condition in the lease.
Frequently Asked Questions (FAQs) on Renters' Rights in Arkansas
Q: Can a landlord enter without permission in Arkansas?
A: Yes, a landlord can enter your Arkansas rented premises without permission. This is because state law doesn't specify how much notice a landlord must give a tenant prior to entering.
Generally speaking, the landlord can enter your property whenever and for whatever reasons, unless there is a provision in the lease that clearly spells out the conditions for entry.
Q: Who do you report landlords to in Arkansas?
A: If a landlord has discriminated against you based on any of the 7 protected classes, you can report them to Arkansas' Attorney General.
If your current living conditions pose an immediate health risk, you can report the landlord to the local health inspections for action.
Q: What a landlord cannot do in Arkansas?
A: There are certain things that a landlord cannot do in Arkansas regardless of what you've done. For instance, the landlord cannot forcefully evict you from your rented premises. To evict you, they will need to first obtain a court order.
Another thing a landlord cannot do in Arkansas is withholding your security deposit without a lawful ground. The time limit to return a tenant's security deposit (or any unused portion) is 60 days.
Q: What are habitability laws in Arkansas?
A: Unlike many states, Arkansas doesn't have a warranty of habitability. This, therefore, means that there are no minimum standards of habitability for landlords to abide by. In fact, the law makes landlords basically immune to any liabilities regarding a tenant's habitability standards.
Landlords in Arkansas are only obligated to make repairs to a tenant's unit if a term of the lease requires it.
Q: Do landlords have to provide AC in Arkansas?
A: No, landlords in Arkansas have no obligation to provide a habitable living space, let alone air conditioning. The only exception is if there is a term in the lease that requires the landlord to provide it.
Disclosure: The content herein isn't a substitute for advice from a professional attorney. It's only meant to serve educational purposes. If you have a specific question, kindly seek expert attorney services.
Sources: https://arkansasag.gov/, https://a.arlawhelp.org/, https://law.justia.com/codes/arkansas/2010/title-18/subtitle-2/chapter-16
Renters' Rights in Other States: Alabama.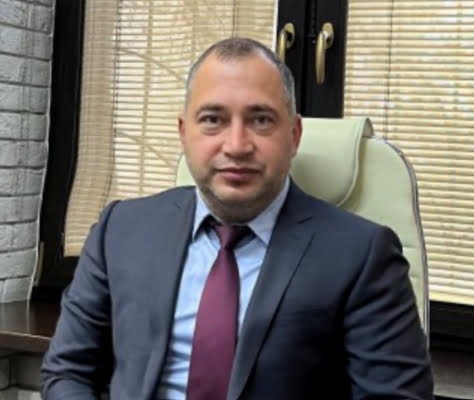 Hi, I'm Kelvin Nielsen, an experienced landlord and accomplished real estate lawyer. My focus is on answering your questions about renting in the hopes of making your life as a renter or a landlord a bit easier.