Last Updated on October 21, 2023 by Kelvin Nielsen
Have you wound up with a relative who has worn out their welcome and has refused to leave your Alabama home? Well, you can evict them from your property!
You may want to evict a family member for a variety of reasons. Including, refusal to continue paying rent, health or safety concerns, need to sell the home, or a change in your living situation.
The eviction process to take depends on whether the family member has a lease or not.
Evicting a Family Member with a Lease in Alabama
Under Alabama Code Title 35 Chapter 9A, a lease between a landlord and a tenant is established after payment of rent. At that point, the tenant has inherent rights and responsibilities under the statewide landlord-tenant laws.
To begin eviction proceedings against the tenant, you must have legal grounds. Grounds for eviction in Alabama include nonpayment of rent, end of the lease, or a violation of the lease terms.
Next, you must serve the tenant the appropriate notice. The following are the eviction notices to use depending on the violation committed.
7-Day Notice to Pay Rent. The notice will give the tenant 7 days to either pay the rent due or leave.
7-Day Notice to Comply. The notice will give the tenant 7 calendar days to either fix a curable lease violation or move out.
7-Day Notice to Quit. This notice applies to tenants who commit a serious, illegal, or repeated violation of the lease. It will give the tenant 7 days to leave. They won't have an opportunity to remedy the violation they have committed.
If the tenant doesn't do what the notice requires, you can move to the next step and file a lawsuit in court. After successful filing, the court will serve the tenant with a copy of the Summons and Complaint.
At this point, the tenant will have an opportunity to respond to the complaint. If they choose to respond, they may try to fight the eviction by giving certain defenses. Examples of valid defenses in Alabama include the following.
You tried to use "self-help" eviction tactics to get them to leave.
The eviction was retaliatory or based on a protected class.
The reason for the eviction was exaggerated.
If the court rules in your favor or the tenant doesn't show up for the hearing, you'll be issued a Writ of Execution. This will give the tenant a maximum of 7 days to move out or else be physically evicted from the property by the sheriff.
Evicting a Family Member with No Lease in Alabama
Before taking legal action against a family member, you may want to consider evicting the tenant through gentle means for the sake of the relationship.
1. Serve proper notice.
Begin by serving the tenant a notice. Remember, even if they don't have a lease, you cannot just wake up one day and decide to kick them out of your Alabama home. The law requires that you notify them first.
Under Alabama law, you must serve the tenant a 30-Day Notice to Quit.
2. Avoid accepting rent.
Acceptance of rent will automatically give the family member inherent rights and responsibilities under Alabama law. In other words, that will mean you have a lease with them.
The eviction clock resets every time you accept a rent payment from a tenant with no lease.
3. Pay them to leave.
Do you have the financial muscle to pull it off? If you do, this will not only save you the relationship, but will also save you time and money.
You could even consider paying their first month's rent wherever they relocate to.
4. Consider further legal action.
If the options above don't work, then consider taking legal action against the family member. The following is a basic overview of the process of evicting a tenant with no lease in Alabama.
Serve them a proper notice. State law requires that you serve the tenant a 30-Day Notice to Quit to terminate the tenancy.
File a lawsuit with the court if they continue staying after the 30 days are over. For convenience's sake, file the case online.
Wait for the court to serve the tenant with a Summons and Complaint.
Attend the hearing and wait for the hearing. Since the tenant will have no valid legal reason to be at your house, the court will most likely rule in your favor.
Gain possession of the property back.
Frequently Asked Questions (FAQs)
Q: How to evict a family member who doesn't pay rent?
A: Serve them a Pay or Quit Notice. For example, in the state of Alabama, you must serve them a 7-Day Notice to Pay Rent. This will give the tenant 7 days (excluding weekends or holidays) to pay the due rent or leave the premises.
Q: How do you evict a violent family member?
A: The rules differ from one state to the other. In the state of Alabama, for instance, you must serve the family member with a 7-Day Notice to Quit. This will give them 7 calendar days to move out without an opportunity to cure the violation.
If they don't leave, you can move to court and file a lawsuit to have them removed through a court order.
Q: When does a guest become a tenant in Alabama?
A: Inviting people over is part of life. They can be a friend, a relative, a lover, or even a live-in nanny. In Alabama, a guest can become a tenant if they do certain things, such as start paying rent, receive mail at the property, and spend every night at your property.
Q: How do you evict a boyfriend in Alabama?
A: This will depend on your individual circumstances. If your boyfriend isn't paying any rent to stay in your home, then you can accomplish the eviction through an ejection action. But if they have been, then your boyfriend is effectively your tenant and you'll need to file an unlawful detainer action to remove them from your property.
Please note the the police won't be of any help as they will claim the issue is a civil matter.
Disclosure: The content herein isn't a substitute for advice from a professional attorney. It's only meant to serve educational purposes. If you have a specific question, kindly seek expert attorney services.
Sources: Alabama Code Section 30-5-101, https://law.justia.com/cases/alabama/, https://www.tenantresourcecenter.org/, https://www.alabar.org/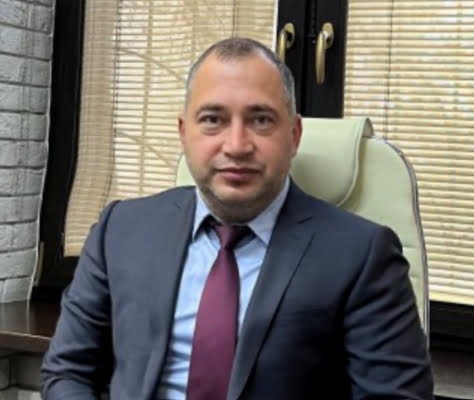 Hi, I'm Kelvin Nielsen, an experienced landlord and accomplished real estate lawyer. My focus is on answering your questions about renting in the hopes of making your life as a renter or a landlord a bit easier.