Last Updated on November 4, 2023 by Kelvin Nielsen
As a tenant, having guests come over is part of life. They can be a visiting family, your significant other, a roommate, or even a live-in nanny. It's also possible to have invited a friend or relative to stay on your couch as they get on their feet. In another instance, a partner may move in with you without first seeking your permission.
That said, you have a lease to abide by!
Having a guest overstay can cause problems for you, as it may be a violation of the terms of the lease agreement.
The following are answers to commonly asked questions regarding the issue.
When Does a Guest Become a Tenant in Alabama?
The following are telltale signs that a guest has now become a tenant.
They are now paying rent. If you frequently stay or live on a property and start paying rent, you'd be considered a tenant even if you haven't been named on the lease. In fact, in the state of Alabama, a written lease isn't mandatory for one to be considered a tenant.
They are now receiving mail at the property. This is another sign that the tenant is residing there.
They have moved in their stuff. Has your guest moved in their belongings, such as furniture and pets? If so, they are no longer guests.
They are now spending every night at the property.
There is a verbal agreement between you and your guest, for example, to split the rent payment in half.
After how Long Does a Guest Become A Tenant in Alabama?
According to the statewide landlord-tenant law (Alabama Code Title 35 Chapter 9A), a guest becomes a tenant after staying in your rental for a period of at least 30 days. And at that point, they obtain inherent rights and responsibilities pursuant to the code.
What is the Difference between a Guest and a Tenant?
The crucial difference between a tenant and a guest is that a tenant is obligated to the terms of the lease while a guest isn't. A tenant has responsibilities such as:
Paying rent on time.
Caring for their rented premises.
Abiding by the rental policies, such as not keeping an unauthorized pet or smoking inside the unit.
Not causing damage to the unit.
Reporting maintenance issues on time.
Making small repairs.
Your guest, on the other hand, doesn't have such responsibilities. The term "guest" can take on different meanings. Including the following:
A hired help that doesn't live on the property. They can be nurses, cleaners, nannies, and pet sitters.
A friend or relative who visits and stays on the property only for a brief period. Typically, not overstaying past two weeks within a 6 months
A college student who returns for a short break such as a spring break.
A significant other who stays overnight a few nights per week.
Can a Landlord Charge For Overnight Guests?
Check the lease agreement. Landlords are entitled to include a guest policy in their leases. Often, landlords create these policies because they worry about unauthorized subletting of their rental property.
Does it state that your landlord can charge you for having an overnight guest? If it does, then your landlord would be within their rights to do so. However, if it doesn't, then your landlord would have to provide you a written 30 days' change of terms notice.
Can My Landlord Tell Me I Can't Have Guests?
No. Your landlord cannot stop guests from visiting you as long as you abide by the terms of the lease agreement. Just make sure that your guest, however, doesn't stay longer than what is specified in your tenancy.
Are Tenants Allowed To Have Parties?
Absolutely! You can host parties as long as you keep noise levels reasonable and not cause property damage.
Your landlord can, however, place certain restrictions, such as the number of guests you can have, the types of activities that can occur, and by what time the party should end. Your landlord may also stress that illegal activity, such as disorderly conduct or underage drinking would result in immediate eviction from the property.
Can a Landlord Evict You For Having Overnight Guests?
Yes. Your landlord can evict you for violating the guest policy. If, for instance, the guest policy says that a guest can only stay for one or two consecutive nights within 6 months and your guest ends up staying for a week, then your landlord would have a just cause to evict you.
Sources: Alabama Code Title 35 Chapter 9A, Alabama Tenants' Handbook, Legal Encyclopedia.
Disclosure: The content herein isn't a substitute for advice from a professional attorney. It's only meant to serve educational purposes. If you have a specific question, kindly seek expert attorney services.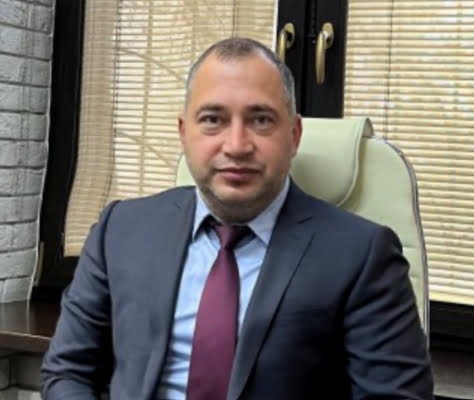 Hi, I'm Kelvin Nielsen, an experienced landlord and accomplished real estate lawyer. My focus is on answering your questions about renting in the hopes of making your life as a renter or a landlord a bit easier.