Last Updated on October 21, 2023 by Kelvin Nielsen
As a tenant in Arizona, you have a right to welcome guests such as friends and family into your home. That said, sometimes there is a thin line between a guest and a tenant. And knowing this can help you prevent a myriad of issues with your landlord.
So, when does a guest become a tenant in Arizona?
Well, here is everything you need to know to ensure you keep in line with the terms of the lease.
What makes someone a tenant in Arizona?
Under Arizona law, a person can only become a tenant if any of the following three things happen. (A.R.S. 33-1310(16)).
There is an oral agreement.
There is a written agreement.
If payment is accepted as rent.
If any of these things have occurred, you automatically acquire certain rights and responsibilities under the statewide landlord-tenant act. You obtain the right, for instance, to a judicious eviction process. The landlord cannot just wake up one day and remove your belongings or lock you out.
In fact, if that were to happen, you'd be able to sue them for illegal eviction.
What is the difference between a guest and a tenant in Arizona?
As already mentioned, a tenant is a person who has been able to meet any of the aforementioned requirements. That is, has an oral- or written agreement, or has paid rent in exchange to live there.
And by doing so, the tenant acquires certain responsibilities, including:
Paying rent on time.
Caring for their rented premises.
Paying for utility bills.
Preventing and reporting property damage.
Keeping the property clean and sanitary in accordance with the lease terms.
Guests, on the other hand, are only visitors who stay for a short period. Arizona stipulates that the period a tenant can stay with a guest is a maximum of 29 days. After that, the guest ceases to be a "guest" and becomes a tenant.
There are a few exceptions to this rule, however. Family members and relatives cannot become tenants after the 29 days have lapsed.
Additionally, a guest who is staying in the rental unit for a temporary purpose, such as medical treatment or work, may not be considered to be a tenant if their stay is less than 60 days.
How do you evict a guest in Arizona?
If a guest you're staying with is no longer welcome and has refused to leave, you can request a law enforcement officer to evict them from your property. (ARS § 33-1378).
However, if the guest has stayed on the property for at least 29 days, then to remove them, you'll need to follow the state's tenant eviction process. The following is a basic overview of the process.
Serve them an eviction notice. To start the process, you'll need to serve them a 30-Day Notice to Quit.
If the matter remains unresolved, you'll need to file an eviction complaint.
The tenant will then be served and given an opportunity to respond.
The court will hold a hearing and a judgment will be rendered.
If the judgment is in your favor, you'll be issued with a Writ of Restitution.
The possession of the property will be returned to you.
Generally speaking, you can expect the process to take between one and six weeks. It can also take much longer if the tenant contests it or appeals the judgment.
Frequently Asked Questions (FAQs): When Does a Guest Become a Tenant in Arizona?
Q: What makes someone a tenant in Arizona?
A: Someone becomes a tenant in Arizona if they have an oral- or written agreement, or has paid rent to the landlord in exchange to live there. What's more, a guest can automatically become a tenant after 29 days of living with the tenant.
Q: When can a landlord evict a tenant in Arizona?
A: The landlord must have a legitimate reason for removal. They cannot just wake up one day and decide to remove you. Legitimate reasons for tenant eviction in Arizona include the following.
Habitability violation
Lease violation
No lease / end of lease
Conclusion
So, when does a guest become a tenant in Arizona? Well, right after the 29th day of living with a guest! That's why landlords include a guest clause in the lease agreement to prevent such a situation from arising.
The clause could contain information like: the number of guests that can stay overnight, the maximum length of time a guest can stay, whether guests need to be approved by the landlord in advance, and the consequences of violating a guest policy.
Disclosure: The content herein isn't a substitute for advice from a professional attorney. It's only meant to serve educational purposes. If you have a specific question, kindly seek expert attorney services.
Sources: https://www.azleg.gov/arsDetail/?title=33/#ui-id-21, https://www.azleg.gov/viewdocument/?docName=https://www.azleg.gov/ars/33/01378.htm,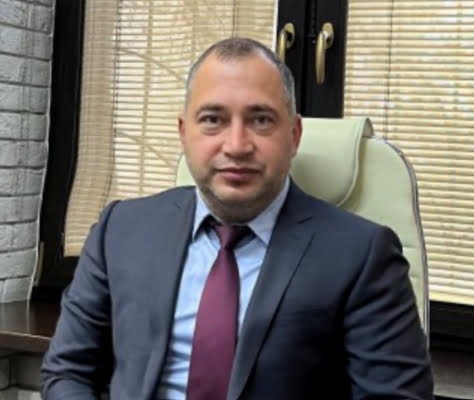 Hi, I'm Kelvin Nielsen, an experienced landlord and accomplished real estate lawyer. My focus is on answering your questions about renting in the hopes of making your life as a renter or a landlord a bit easier.