Last Updated on October 21, 2023 by Kelvin Nielsen
Are you renting out a rental property in Arizona? If so, then you'll want to familiarize yourself with what the state's landlord-tenant act says on security deposits!
Most landlords require tenants to pay a security deposit as part of the move-in costs. The deposit serves as a financial cushion against potential lease violations that the tenant may cause and which may cause the landlord to suffer losses.
Examples of such lease violations include the following.
As a landlord, you may be able to use part or all of the tenant's deposit to cover for such losses after they have moved out.
Now, the Arizona Residential Landlord Tenant Act (ARLTA) places certain responsibilities on landlords. As a landlord, it's important that you know and follow them. Noncompliance can come with heavy repercussions.
Arizona Landlord Tenant Act | Security Deposit Law
The following are frequently asked questions on the topic.
What is the maximum security deposit allowed according to the Arizona landlord tenant Act?
According to (A.R.S. §33-1321(A)), a landlord may ask for a security deposit up to an amount equal to 1.5X the monthly rent. If the monthly rent is, say, $1,200, then the most you can that tenant as a security deposit must not exceed $1,800.
Can a landlord ask for the first and last month's rent plus a security deposit in Arizona?
Yes, the statewide landlord tenant act allows it. That being said, the total amount you ask the tenant must not exceed 1.5X the monthly rent. With a monthly rent of $1,200, it means that you can charge up to $4,200. (First month's rent =$1,200 + last month's rent =$1,200 + security deposit $1,800 = $4,200.)
It's, however, important to note that rent and security deposit serve two different purposes. The first and last month's rent are simply prepaid rent payments, whereas the security deposit is meant to cover potential damage the tenant may cause.
Is a security deposit required to earn interest in Arizona?
Different states have different rules when it comes to where a landlord can store their tenants' security deposits. The state of Florida, for instance, gives landlords three options: to store the deposit in an interest-bearing account, a normal account, or post it as a surety bond.
However, similar to some other states like Arkansas and Alabama, Arizona landlords aren't required to store their tenants' deposits in any specified manner. You can store the deposit anyhow you want.
What does the Arizona Landlord Tenant Act say about Move-Out Inspections?
Landlords in Arizona are required to conduct move-out inspections. Your tenants also reserve the right to be present during the inspection if they notify you of their intentions to attend it. You, however, don't have to allow the tenant to be present if you're evicting them or fear for your own safety.
What can a landlord deduct from a security deposit in Arizona?
As a landlord in Arizona, you may be able to keep part or all of a tenant's security deposit for any of the following reasons.
How long does a landlord have to return a security deposit in Arizona?
In Arizona, landlords have up to 14 days to return their tenant's security deposit after they have vacated their rental unit. The fourteen days don't, however, include weekends and holidays.
You must send the deposit (or whatever portion remains) to the tenant via first-class mail to their last known address. The only exception here is if they have made other arrangements regarding the use of another address.
If you've made deductions, you must provide the tenant with an itemized list indicating what deductions you've made.
What should happen to the deposit if you sell the property?
Arizona tenants obtain certain rights when landlord sells the property they are still residing on. Here is a guide to get you started.
After you sell the property, the new owner automatically becomes solely responsible for abiding by the state's security deposit rules.
What are the penalties for failing to follow Arizona security deposit laws?
The penalties can be significant. If you fail to return the tenant's deposit within 14 days of leaving, you may be liable to pay them:
Twice the security deposit amount.
Attorney fees
Court costs
You may also be subject to sanctions thanks to the Arizona Department of Housing. The sanctions could include fines, loss of license, or a public reprimand.
Conclusion
The Arizona landlord tenant act requires landlords to abide by certain security deposit rules. Including, the security deposit limit, move-out inspections, and when you can return it to the tenant. Noncompliance to these rules does come with penalties.
But luckily for you, you're now familiar with what you can and can't do when it comes to tenant security deposits in Arizona.
Disclosure: The content herein isn't a substitute for advice from a professional attorney. It's only meant to serve educational purposes. If you have a specific question, kindly seek expert attorney services.
Sources: https://www.azlawhelp.org/documents/returnsecurity_dep.pdf, (A.R.S. §33-1321(A)), (A.R.S. §33-1321(B)), (A.R.S. §33-1321(C), and (A.R.S. §33-1321(D)).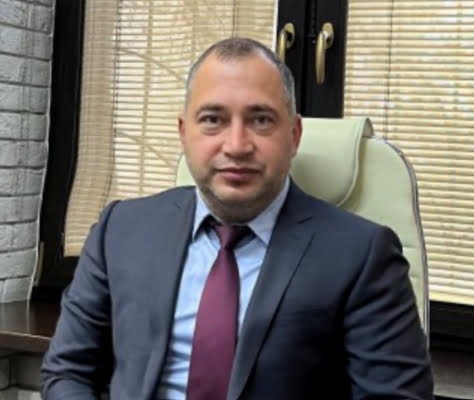 Hi, I'm Kelvin Nielsen, an experienced landlord and accomplished real estate lawyer. My focus is on answering your questions about renting in the hopes of making your life as a renter or a landlord a bit easier.