Last Updated on October 21, 2023 by Kelvin Nielsen
Alaska's Universal Residential Landlord & Tenant Act (URLTA) is pretty straightforward when it comes to tenants' security deposits.
As a landlord, you have the right to require a security deposit from your tenants. The deposit helps can help cushion you against a myriad of potential financial issues that may arise during a tenancy.
Examples of such issues include the following.
Failure by the tenant to pay rent or utility bills before moving out.
Excessive property damage arising from the tenant's negligence or carelessness.
Cost of cleaning the property after the tenant leaves it in a dire state of uncleanliness.
In such cases, you could deduct the tenant's security deposit appropriately to pay for the expenses.
That said, landlords aren't without responsibilities when it comes to a tenant's security deposit. Alaska requires landlords to abide by certain rules.
The following is everything you need to know regarding Alaska landlord tenant act on security deposits.
Alaska Landlord Tenant Act on Security Deposits
Below are answers to commonly asked questions on the topic.
How much can a landlord ask for a security deposit in Alaska?
Alaska is arguably a landlord-friendly state. As a landlord, you're able to ask as much as 2X the monthly rent as a security deposit. Suppose, for instance, you are charging tenants a monthly rent of $1,400. This would mean that you'd be able to charge the tenant up to $2,800 as a security deposit.
Also, please note that there is no security deposit limit for units that cost over $2,000 in monthly rent.
Can landlords in Alaska charge an additional pet deposit?
Yes, you can! Unlike most other states, Alaska law allows landlords to charge tenants who have pets an additional deposit. The deposit, however, must not exceed one month's rent. This would be in addition to the standard security deposit amount.
You must use the pet deposit towards any damage the pet may cause during the tenancy. Examples of pet damage include the following.
Chewing and scratching.
Soiling the carpet or furniture.
Odor from pet urine and feces.
Pet hair.
Damage to landscaping.
Noise from barking, meowing, and scratching on doors or windows.
If charging a pet deposit, you must exempt service animals. Why? Service animals are not pets! A service dog is meant to assist a person living with a disability. 'Disability' is one of the protected classes under the Federal Fair Housing Act.
How must landlords store their tenant's security deposit in Alaska?
Some states, such as Arizona and Alabama, don't require landlords to store their tenants' security deposits in any particular manner. Alaska, however, isn't one of these states.
You must store your tenant's deposit in either of three ways. That is, either in a trust account in a bank, a savings and loan association, or a licensed escrow agent.
In addition, you must also not commingle the deposit with other funds; they must be kept separate.
Upon receipt of the deposit, you must provide the tenant with a written receipt. The receipt must contain certain information, such as where you're storing the deposit, the deposit account number, the amount of the deposit, and the date you received the deposit.
What deductions can a landlord make to a tenant's security deposit in Alaska?
Alaska's URLTA allows landlords to make deductions from tenants' security deposits in certain situations. They include the following.
Unpaid rent. In Alaska, rent is due at the beginning of each pay period, unless the lease states otherwise. Tenants must ensure that they clear all rent due prior to moving out.
Costs of damage exceeding normal wear and tear. Normal wear and tear is the type of damage that occurs as a result of normal, everyday use. Examples include faded walls, gently worn carpets, and loose door handles.
Excessive property damage, on the other hand, is the kind of damage that occurs as a result of negligence or carelessness on the part of the tenant. Examples include holes in the wall, broken tiles or windows, and heavily stained carpets.
Cleaning costs. You can charge the tenant cleaning fees if it is necessary to bring the unit to the original move-in condition. You cannot, however, charge the tenant cleaning fees that are simply the result of normal wear and tear.
What happens to the security deposit if the property changes hands in Alaska?
A landlord may want to sell their Alaska rental property for all manner of reasons. Including, to retire, raise money for a project, when facing financial issues, if the property is no longer profitable, or to invest in other properties.
Now, when it comes to the security deposit, you must transfer it, less allowable deductions, to the incoming landlord. They will then have to handle the deposit in accordance with Alaska security deposit rules.
When must landlords return a tenant's security deposit in Alaska?
Are you planning to return the deposit in full? If so, you must return it to the tenant within 14 days. But if planning to make deductions, you'll have up to 30 days to return the remaining portion to the tenant.
It's the tenant's responsibility to provide the landlord with a forwarding address. Regardless, you must make a reasonable effort to return it (if any) with written notice.
Conclusion
Alaska's Landlord Tenant Act on Security Deposits is pretty straightforward on the landlord's responsibilities when it comes to keeping a tenant's security deposit. Please note that wrongful withholding can have severe consequences.
Under URLTA, you may be liable to paying the tenant up to 2X the wrongfully withheld amount. You may also be liable to paying the tenant civil penalties of up to $1,000 for every day you continue to hold it illegally. Another set of penalties you may be liable for is the tenant's attorney and court fees.
Disclosure: The content herein isn't a substitute for advice from a professional attorney. It's only meant to serve educational purposes. If you have a specific question, kindly seek expert attorney services.
Sources: https://www.law.alaska.gov/department/civil/consumer/3403010.html, https://law.alaska.gov/department/civil/consumer/, https://www.eielson.af.mil/Portals/40/documents/354%20Legal/Security%20Deposits%2025%20APR%2017.pdf, https://www.nolo.com/legal-encyclopedia/overview-landlord-tenant-laws-alaska.html,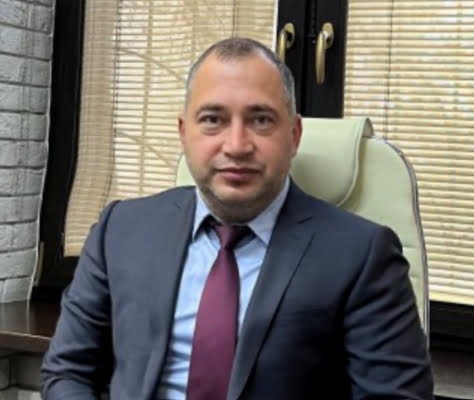 Hi, I'm Kelvin Nielsen, an experienced landlord and accomplished real estate lawyer. My focus is on answering your questions about renting in the hopes of making your life as a renter or a landlord a bit easier.