Last Updated on October 21, 2023 by Kelvin Nielsen
In Alabama, just like in the rest of the 49 U.S. states, landlords have a responsibility to provide their tenants with a livable space. The legal requirement is commonly known as the "implied warranty of habitability", and is primarily governed by AL Code § 35-9A-204.
The code applies to dwelling types such as single-family homes and multi-family properties. The law doesn't apply on properties such as condominiums, hotels/motels, or sororities/clubs.
What responsibilities do landlords have in regards to Alabama Health and Safety Codes?
As a landlord in Alabama, you have a responsibility to provide the following as per the state's health and safety codes.
Hot and cold running water.
A functioning heating, ventilating and cooling system.
A working electrical, plumbing, and lighting system.
Working facilities for sanitation.
Adequate trash receptacles.
Safe stairs and railings (if any).
Safe and properly maintained floors.
A working smoke detector.
Clean and safe common areas (in multifamily properties).
What right does a tenant in Alabama have in regards to repairs?
The Alabama landlord-tenant law gives tenants certain rights. When it comes to repairs, for instance, you have an obligation to respond to any repair or maintenance requests they have within 14 days after being notified.
On your tenant's part, they have an obligation to grant you access to their rented premises. But prior to entering, you must provide your tenant with a notice of at least 2 days. The only exception for this is during an emergency.
What options do tenants have in Alabama if repairs aren't made?
Failure to make repairs after being notified can give your tenant several legal options to pursue. One, they can move to a Small Claims Court and sue you for any damages that might have arisen from your negligent behavior.
Two, your tenant can report you to a relevant local public official for action. And three, the other option your tenants have is to simply break their lease and move out. That said, they would still be liable for paying rent for the remaining period of the lease, unless you're able to re-rent the unit within a reasonable period of time.
Please note that it'd be unlawful for you to retaliate against a tenant for exercising such legal options. The following are examples of retaliatory actions. Raising the rent amount; decreasing services; or threatening the tenant with an eviction.
Can a tenant withhold rent in Alabama?
No, a tenant in Alabama cannot withhold rent for repairs pursuant to Alabama Code Title 35 Chapter 9A.
Similarly, your tenant cannot make the repair themselves and then make appropriate deductions from future rent payments.
Frequently Asked Questions (FAQ's) about Alabama Health & Safety Codes
How long do landlords have to make repairs in Alabama? You have a maximum of 14 days to make repairs to a tenant's unit after being notified.
What do landlords legally have to provide in Alabama? Landlords have a responsibility to provide a habitable rental unit as per AL Code § 35-9A-204.
Can a tenant withhold rent for repairs in Alabama? No! You cannot unilaterally withhold rent.
Does Alabama have an implied warranty of habitability? Yes! A landlord's obligation to provide a habitable rental unit is primarily governed by AL Code § 35-9A-204.
Can a landlord enter without permission in Alabama? No! You must first notify your tenant 2 days in advance. The only exception for this is in case of an emergency.
Can maintenance come in without notice in Alabama? No! Again, your tenant has a right to be notified 2 days in advance of any intended entry by either the landlord or their agents.
Conclusion
As a landlord in Alabama, it's important that you familiarize yourself with the state's housing codes affecting health and safety to keep yourself compliant. You can learn more about the responsibilities landlords have under Alabama law here.
Disclosure: The content herein isn't a substitute for advice from a professional attorney. It's only meant to serve educational purposes. If you have a specific question, kindly seek expert attorney services.
Sources: AL Code § 35-9A-204, Alabama Code Title 35 Chapter 9A, Legal Encyclopedia, Alabama Association of Realtors.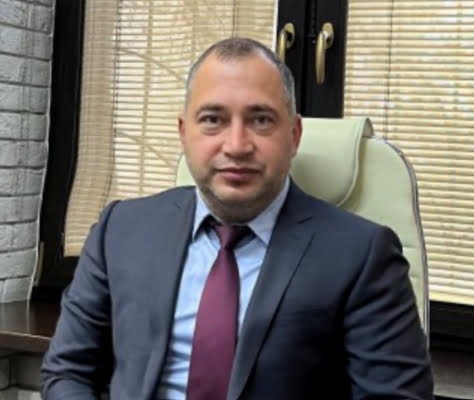 Hi, I'm Kelvin Nielsen, an experienced landlord and accomplished real estate lawyer. My focus is on answering your questions about renting in the hopes of making your life as a renter or a landlord a bit easier.