Last Updated on October 21, 2023 by Kelvin Nielsen
As a landlord, you are responsible for the safety of your California tenant. As per California law (CA Civil Code 1940-1954.06), you must provide your tenants with a rental unit that abides by the state's basic health, safety, and building codes.
In other words, the rental property must be in good repair and be free of potential hazards that may impact the tenant's health or safety.
The following is a comprehensive overview of a landlord's responsibility for tenant safety in California.
What Responsibilities Do Landlords Have for Tenant Safety in California?
Under the California Habitability Law (CA Civ. Code § 1941.2), a landlord cannot rent out a property unless it meets the basic health and safety requirements. When it comes to safety, you must ensure that your property has the following.
#1: Has effective weatherproofing and weather protection.
Specifically, you must ensure that the property has effective weatherproofing and weather protection of the roof and all exterior walls. This will help ensure the following.
Structural integrity of the building.
Prevent potential health hazards.
Prevent indoor air quality issues.
Enhance energy efficiency and sustainability.
#2: Has no broken windows or doors.
As a landlord, you have a duty to provide a tenant with a unit that has intact windows and doors. If a window or door gets damaged due to the tenant's negligence, then they are responsible for the fixes.
However, if the damage is caused by normal wear and tear, then it's the landlord's responsibility to make the fixes.
#3: Has functioning plumbing, heating, and electrical systems.
As a landlord, you have a responsibility of providing your tenant with properly functioning plumbing, heating, and electrical systems. These systems are critical not only to the tenant's safety, but also comfort.
#4: Is clean and sanitary.
California law requires that landlords provide a clean and sanitary rental unit. Among other things, it must be free of filth, debris, garbage, and pests, such as termites and cockroaches. (Here is a guide on CA landlords' responsibility for pest control).
You can also conduct regular inspections of the premises to ensure that the tenant maintains their unit as per the statutory standards.
#5: Has adequate trash receptacles.
You must provide tenants with trash bins around the rental home to enable them have somewhere to throw out their garbage. The trash receptacles must be adequate, depending on things like the number of tenants and frequency of trash collection.
#6: Has well-maintained railings, stairways, and floors.
The railings, stairways, and floors must not pose a safety hazard for tenants. For example, the stairs themselves should be dry and clean with properly maintained flooring.
Other Landlords' Responsibilities for Tenant Safety in California Include:
Deadbolt Locks: Certain doors and windows must be secured with deadbolts.
Lead-Based Paint Hazards: Landlords renting out units built before 1978 must provide tenants with a lead-based paint disclosure.
Working smoke and carbon monoxide detectors.
Can a Tenant Withhold Rent for Uninhabitable Safety Conditions in California?
Yes. If you fail to provide a safe rental unit, the tenant may be able to withhold further rent payments.
Some of the safety conditions that may justify a tenant withholding rent in California include the following.
Pest infestation
Unsafe plumbing
Mold or mildew
Gas leak
Lack of heat of water
Exposed wiring or electrical hazards
Missing or broken railings or stairs
Leaking roof or windows
Conclusion
As a landlord, you are responsible for ensuring your tenant's safety in California. If you don't, the tenant may be able to exercise some legal options. Including, withholding rent payments, suing you for any damages, or breaking the lease without penalty.
Disclosure: The content herein isn't a substitute for advice from a professional attorney. It's only meant to serve educational purposes. If you have a specific question, kindly seek expert attorney services.
Sources: California Warranty of Habitability, California Landlord & Tenant Law, Tenant's Right to Withhold Rent in California, Uninhabitable Conditions in California, Landlord Responsibilities in California,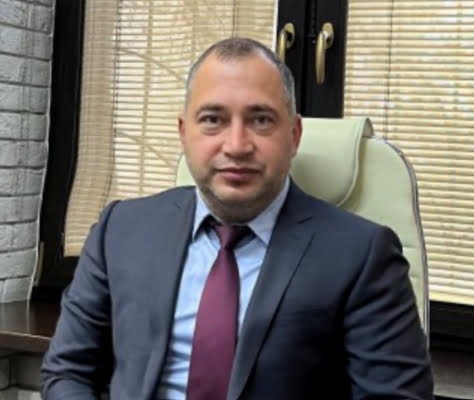 Hi, I'm Kelvin Nielsen, an experienced landlord and accomplished real estate lawyer. My focus is on answering your questions about renting in the hopes of making your life as a renter or a landlord a bit easier.