Last Updated on October 21, 2023 by Kelvin Nielsen
Are you a landlord in Alabama and are looking to learn what responsibilities you have under state law? If so, this blog has you covered!
In Alabama, a rental agreement becomes legally binding after a landlord has accepted a rent payment in exchange of allowing a tenant to inhabit the property. And once a rental agreement has been entered, the landlord obtains certain rights and responsibilities pursuant to Alabama Code Title 35 Chapter 9A.
For a full breakdown of the rights landlords have in Alabama, please read this resource.
Chapter 9A of Title 35 of Alabama laws gives landlords the following responsibilities.
Landlord Responsibilities in Alabama
1. Provide tenants with certain mandatory disclosures.
Most states, if not all, have laws requiring landlords to provide certain information to their tenants. In Alabama, you must let your tenant know of the following two things prior to them moving in.
Concentration of lead-based paint on the unit. This disclosure is meant for landlords renting out units built prior to 1978.
Parties authorized to manage the property. You must also disclose the name and address of the person tasked with managing the property. This can either be the landlord or a contracted property manager.
2. Maintain the unit to the required habitability standards.
As a landlord, you have a responsibility of ensuring that you rent out a property that meets all the basic safety, health and structural codes. The state's warranty of habitability is primarily governed by AL Code § 35-9A-204.
It applies to landlords renting out single-family homes, and multi-family units. It doesn't address other rental types such as condos, hotels, RV Parks, and clubs.
Some of the responsibilities you have under the state's habitability laws include the following.
To provide your tenant with a working heating, ventilating, and air conditioning system.
To provide your tenant with hot and cold running water.
Ensure that any stairs and railings are safe and in good condition.
To provide adequate trash receptacles for garbage removal.
Provide working electrical and plumbing system.
Provide working smoke detectors.
Tenants have certain legal options if you are unable to maintain your unit to the required habitability standards. They may break their lease and move out without having further obligations to the lease, or sue you for failing to keep the unit habitable. But unlike some other states, tenants in Alabama don't have the right to withhold rent or "Repair and Deduct" for repairs.
3. Treat tenants fairly in accordance with the Fair Housing Laws.
As a landlord, you have a responsibility to treat your tenants fairly regardless of certain characteristics. The list of protected characteristics under the Fair Housing Act is as follows.
Race
Color
Religion
Nationality
Disability
Familial status
Sex
Alabama is yet to pass legislation to add onto the federal list.
4. Abide by the Alabama security deposit rules.
Landlords who charge tenants a security deposit are required to abide by certain rules. The following is a basic overview of the rules that landlords in Alabama must abide by.
Charge a deposit not exceed the equivalent of one month's rent.
Return the deposit, or whatever portion remains, back to the tenant within 60 days after terminating their lease.
Only make allowable deductions to the tenant's security deposit. An example of an allowable deduction is if the tenant moves out without clearing their utility bills.
The Alabama security deposit rules are primarily governed by AL Code § 35-9A-201. (Here is a guide to the Alabama security deposit laws).
5. Follow the proper eviction process when removing a tenant from their rented premises.
This is also another responsibility landlords in Alabama have. Whereas landlords have the right to evict their tenants for lease violations, the eviction process must be judicial. It'd be unlawful for you to try to evict your tenant in the following manner, for instance.
Removing their belongings from their rented unit.
Shutting down utilities they were previously enjoying in order to force them out of the unit.
Locking them out by replacing the keys to the unit.
These are examples of "constructive eviction" tactics and are not only illegal, but can also land you in legal hot soup.
To begin any eviction proceedings against your tenant, you must first have a legitimate reason. Examples of these include nonpayment of rent, violation of lease terms, and excessive rental damage.
You must then follow a specific eviction process for any of the aforementioned causes. Which, must begin by serving the tenant with an eviction notice. The entire process can take you anywhere between a month to several months to complete.
6. Respond to maintenance issues on time.
Your tenants have a right to live in a habitable rental property. You must, therefore, respond to any repair requests your tenant might have that impacts their health or safety.
You must respond to the request within 14 days, or sooner if it's especially an emergency. If you fail to do this, the tenant may have the right to terminate their lease and move out without penalty. Your tenant can also sue you for any damages they may have incurred as a result of your non-cooperation.
7. Make reasonable accommodations and modifications for disabled tenants if necessary.
Under the Americans with Disability Act (ADA), landlords have a duty to honor a disabled tenant's request for reasonable accommodations and modifications.
An example of a reasonable accommodation you may make is allowing a disabled tenant to keep their service animal even when you don't accept pets into your rental property.
Examples of reasonable modifications you may need to make to your unit include the following.
Installing grab bars in the bathroom.
Lowering the entry platform of a unit.
Installing a ramp into the building.
8. Provide your tenant with an advance notice prior to entering their rented unit.
Under Alabama law, it's illegal to enter your tenant's rented unit without notice. You must do so in a way that ensures the tenant enjoys their rental premises in peace and quiet.
Alabama requires that landlords provide their tenants with a 48 hours advance notice prior to entry. The only exception is in case of an emergency. In addition, you must also only enter for certain legitimate reasons. Such as, to inspect the unit, respond to an emergency, under a court order, or when showing the unit to a prospective tenant.
Disclosure: The content herein isn't a substitute for advice from a professional attorney. It's only meant to serve educational purposes. If you have a specific question, kindly seek expert attorney services.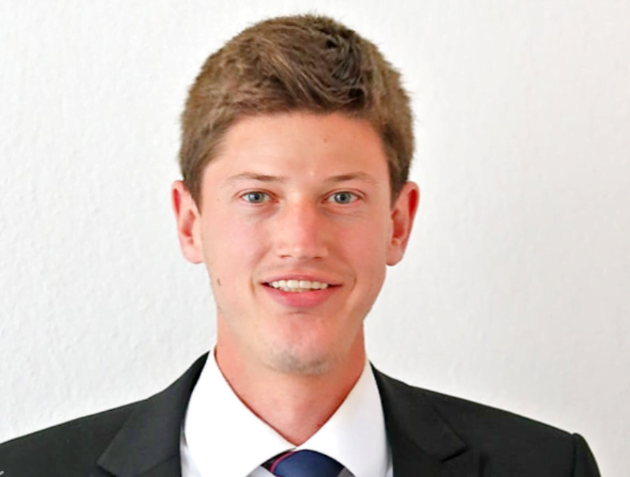 I am a real estate attorney with over 11 years of experience in tenant eviction cases. My mission here at LTRC is to help answer your commonly asked questions on everything regarding real estate laws, especially on eviction matters.
I'm a member of the following professional organizations: Attorneys' Real Estate Councils of Florida (ARECs), Florida Bar Real Property, Probate & Trust Law Section, American College of Real Estate Lawyers (ACREL), and the Florida Association of Community Managers (FACM).