Last Updated on October 21, 2023 by Kelvin Nielsen
In short, no! As a tenant in Alabama, withholding rent isn't one of the legal options you have when a landlord fails to make repairs. That said, there are other legal options that you can exercise. Read on to learn more!
As a tenant in Alabama, you have a right to live in a property that abides by the state's safety, health and structural codes.
Under the state's "Implied Warranty of Habitability", the following are some of the things that your AL landlord must provide you with.
Hot and cold running water.
Heating, ventilating, and cooling equipment.
Functioning plumbing, electrical, and lighting systems.
Proper trash receptacles for garbage removal.
Floors that are in good condition and are safe.
Functioning smoke detectors.
Do tenants in Alabama have a right to repairs?
Absolutely! You have a right to live in a property that is livable. (Here is a guide to other rights you have under Alabama law).
If your property is in need of repairs, you must first notify your landlord of the same through a written notice. After receipt of your notice, your landlord will have a maximum of 14 days to make those repairs.
If the landlord responds and makes the necessary repairs, then great! However, if they don't, you may have several options to pursue.
Please note that you're obligated to allow your landlord reasonable access to the dwelling in order to carry out necessary repairs. The landlord must provide you a 2 days' advance notice prior to entry. In addition, they must also only enter during normal business hours or as agreed by both parties.
Besides entering to make repairs, a landlord may also want to enter your rented premises to perform any of the following responsibilities.
Inspect the property.
Under a court order.
To show the unit to prospective tenants, buyers, or lenders.
In case of an emergency.
If they have a reason to believe that you have abandoned the unit.
To deliver a package.
Can a tenant withhold rent for repairs in Alabama?
Unlike some other states, withholding rent for repairs isn't one of the legal options a tenant can pursue. If you do it, your landlord would consider it as a breach of the lease and may even evict you.
Similarly, tenants in Alabama cannot exercise the right to "Repair and Deduct," which allows a tenant to repair the damages themselves and then deduct the appropriate costs from future rent payments.
What happens if your landlord doesn't fix things Alabama??  
One legal option you have is to sue your landlord for failing to keep the unit in a habitable condition. You can bring the matter to a Small Claims Court if the damages don't exceed $6,000.
Another option would be to terminate the lease agreement and move out without penalty. Failure by a landlord to repair their unit after being requested by a tenant normally amounts to "constructive eviction."
As a result, your obligations under the lease agreement would therefore cease.
The other option a tenant has is to report the issue to a public official. Specifically, you can report them to a local housing inspector for action.
It's illegal for landlords in Alabama to retaliate against their tenants for exercising any of these legal options. They cannot do things like increase the rent amount, fail to provide services promised in the lease, or threat you with an eviction.
If your landlord retaliates against you, you may want to seek legal action to cover up to 3X rent or actual damages, as well as reasonable attorney fees.
Can I withhold rent for mold in Alabama?
Just like other repair issues, tenants in Alabama cannot withhold rent for mold in Alabama. That said, you may be able to exercise other legal options if your landlord fails to address mold issues in your home.
You can continue paying rent and file a lawsuit against the landlord to compel them to make the required mold repairs. You can also break the lease without penalty. Last but not the least, you can make the repairs yourself and then deduct the cost from future rent payments.
Conclusion
To conclude, it's wrong to withhold rent for repairs in Alabama. It'd be a breach of the lease agreement and the landlord would have a right to evict you from the property. If your landlord refuses to make repairs after notifying them repeatedly, please seek other legal options. Including, suing them, moving out, or reporting them to a local public official.
Disclosure: The content herein isn't a substitute for advice from a professional attorney. It's only meant to serve educational purposes. If you have a specific question, kindly seek expert attorney services.
Sources: Section 35-9A-204, Alabama landlord responsibilities, Alabama landlord-tenant law, Alabama Association of Realtors, Alabama Tenant Handbook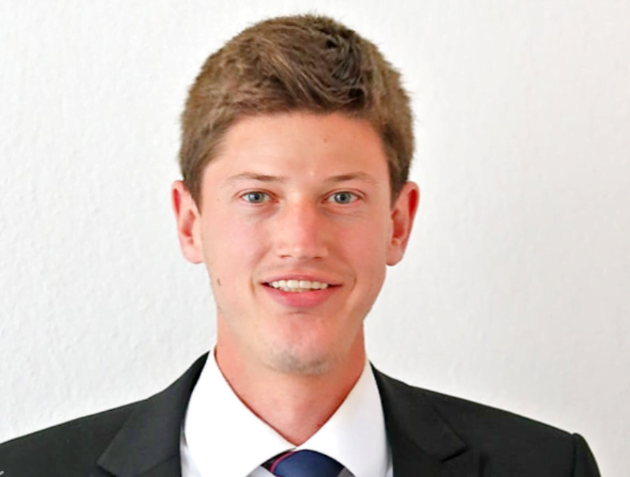 I am a real estate attorney with over 11 years of experience in tenant eviction cases. My mission here at LTRC is to help answer your commonly asked questions on everything regarding real estate laws, especially on eviction matters.
I'm a member of the following professional organizations: Attorneys' Real Estate Councils of Florida (ARECs), Florida Bar Real Property, Probate & Trust Law Section, American College of Real Estate Lawyers (ACREL), and the Florida Association of Community Managers (FACM).