Last Updated on October 21, 2023 by Kelvin Nielsen
No! As a tenant, you have a right to enjoy your rented premises in peace and quiet. And among other things, that means being notified by your landlord prior to entry.
As per Alabama law (Ala. Code § 35-9A-303 (2022)), your landlord must serve you a 2 days' advance notice prior to entry. They must also only enter at normal business hours or as agreed by both parties.
In addition, your landlord must have a legitimate reason to do so. For example:
To inspect the property.
To respond to an emergency.
Under a court order.
To show the unit to prospective tenants, buyers, or lenders.
To deliver a package.
To carry out needed or requested repairs.
If they suspect that you have abandoned the premises.
Except in cases of emergency or property abandonment, your landlord must provide you a 2 days' advance notice prior to entry.
Can I refuse entry to my landlord?
No! You cannot refuse entry by your Alabama landlord as long as their reason to do so is legitimate. What you can, however, do is request a change of the dates for convenience purposes.
Otherwise, your refusal may give your landlord a legal cause to start eviction proceedings against you. They may cite your lack of cooperation as a breach of the lease agreement and proceed to serve you a 7-Day Notice to Comply. This will give you the option to remedy the behavior (allow them entry into your unit) within 7 days or else move out.
If you still refuse to grant them permission within the 7 days and don't move out, they can continue with the eviction process by filing a Summons and Complaint in court.
What can I do if my landlord enters without permission?
Once you sign the lease, you obtain the right to the exclusive use of the property as your home for a certain duration of time. And during this entire time, you reserve the right to choose who enters your rented home and who doesn't,
If, therefore, your landlord breaches this fundamental right, they will be, technically, trespassing unless they have a court order, are either responding to an emergency or have sufficient reasons to believe you have abandoned the rental property.
So, what would be your legal options if this happens? For one, you could call the local law enforcement to arrest your landlord for trespassing.
Secondly, you could potentially sue your landlord for harassment or invasion of privacy. Thirdly, you could choose to sue your landlord for breaching the terms of the lease agreement. Because, as a tenant, you have an inherent right to peace and quiet enjoyment of your rented premises.
And last but not the least, you could choose to break the lease and move out early. In Alabama, violation of a tenant's privacy right is a legal justification for breaking a lease early.
Can maintenance enter apartment without notice?
Maintenance staff work under the directions of the landlord. As such, they too must also give you a 2 days' advance notice prior to entering your Alabama home. Again, the only exception is when they are responding to an emergency or have a court order.
Can a refuse a landlord inspection?
No! Landlords have a right to inspect their rental properties. You may have the right to inhabit the property for a certain duration, but they are still the actual property owners. They may want to do so for several reasons, including to check for habitability issues or to check whether you're simply abiding by the terms of the lease agreement.
Instead of refusing entry by your landlord, you could instead request your landlord to reschedule the inspection to a later day. However, outrightly refusing your landlord permission to enter could amount to a breach of the lease agreement. Consequently, your landlord may have no other option but to begin eviction proceedings against you.
Does the entry notice need to be in writing?
This isn't specified under Alabama laws. However, the law does specify that a landlord must serve it to the tenant by posting it in a conspicuous place on the property. The notice must also specify the exact time and the reason for the entry.
How to report a landlord in Alabama?
Whether it's due to landlord harassment issues, discrimination complaints, or other issues, you can report a landlord in Alabama to the Department of Housing and Urban Development (HUD). You could also lodge a complaint with a housing counselling agency.
Sources: HUD, AL Code § 35-9A-204, Alabama Landlord Tenant Rights, Nolo – the Legal Encyclopedia, FindLaw.com.
Disclaimer: The content herein isn't a substitute for advice from a professional attorney. It's only meant to serve educational purposes. If you have a specific question, kindly seek expert attorney services.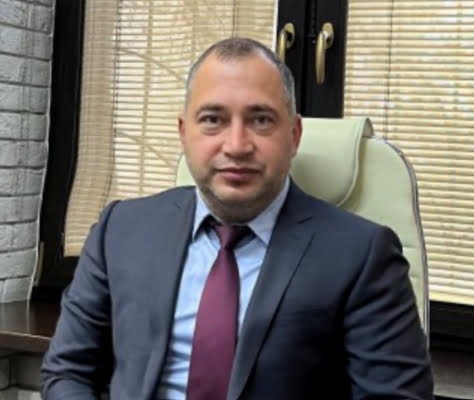 Hi, I'm Kelvin Nielsen, an experienced landlord and accomplished real estate lawyer. My focus is on answering your questions about renting in the hopes of making your life as a renter or a landlord a bit easier.