Last Updated on October 21, 2023 by Kelvin Nielsen
Are you a tenant in Alaska and are wondering whether you can break your lease legally? If so, this blog has you covered!
Now, a lease is a legally binding agreement. It ties both you and your landlord for a set period of time. If in a month-to-month agreement, it'll bind both of you for an entire month. If in a fixed-term lease agreement, it'll bind both of you for a fixed period of time, typically between 6 months and a year.
So, what are you to do when a situation comes up that requires you to break the lease? You could be moving to another city for a new job or school, downsizing, separating from your lover, or even be joining active military service. The reasons could be many and varied.
But the million-dollar question still remains, can the landlord penalize you for abandoning a contractual lease agreement? As with many things in life, it depends!
In this blog, we'll walk you through everything you need to know when it comes to breaking a lease in Alaska.
Breaking a Lease in Alaska
If you are in a periodic lease agreement such as a week-to-week lease or a month-to-month lease, you must provide your landlord with an appropriate notice.
And specifically, you must provide the landlord with a 14 days' notice- and a 30-days' notice when terminating a weekly and a monthly lease, respectively. (AS 34.03.290(a)). (AS 34.03.290(b)).
But in a fixed-term lease, you must wait until the last day to move out, which could be many things away. Moving out earlier without a legal justification could make you liable to significant penalties.
Justified Reasons for Breaking your Lease in Alaska
Luckily for you, not all hope is lost when it comes to breaking a lease in Alaska. You may still be able to move out without penalty. But for you to do so, you must have a legally justified reason.
The following are the legally justified reasons for breaking a lease in Alaska.
1. When starting active military duty.
If you have been relocated or received permanent change of station due to being an active service member, you may be able to break your lease legally.
To break it, you must meet certain requirements. For one, you must not have signed the lease after entering active duty. Two, you must be looking to remain on active duty for more than ninety days. And three, you must notify the landlord, as well as attach the letter from your commanding officer.
The lease will then subsequently end a month after the next rent cycle. Alaska Stat. § 26.05.135.
2. The landlord has failed to maintain habitable standards.
Sure, living in a habitable property is one of the fundamental tenant rights you have under the state's Universal Residential Landlord & Tenant Act.
Among other things, the landlord must ensure the following.
Common areas are clean and safe.
All facilities and appliances are working properly.
Receptacles for removing garbage and other waste are appropriate and maintained.
Hot and clean water is always available.
Smoke and carbon monoxide detectors are working as they should.
In addition, your landlord must also ensure that repairs to such facilities are done within reasonable time. In fact, once you have notified them of an issue, they must conduct the repair within 10 days. If they don't, you may be able to break the lease immediately and without penalty.
3. The landlord is harassing you.
You have a right to enjoy your rented premises in peace and quiet. If your landlord is harassing you or violating your privacy, you may be able to use that as a legal justification to end your lease.
The following are examples of landlord harassment.
Entering your rented property without proper notice. Under Alaska laws, a landlord must always notify their tenant 24 hours before the intended entry.
Sexually harassing you, like making an unwelcome sexual advance.
Making a false accusation against you.
Refusing to make repairs when you request him/her to do.
Withholding amenities that have been promised in the lease.
Ideally, make sure to always document the harassment and take steps to protect yourself. If possible, for instance, take photos or videos of the harassment. You may also contact a local housing authority or tenant advocacy group for help.
Other Justified Reasons for Breaking Your Lease in Alaska
In addition to the aforementioned reasons, you may still be able to break your lease legally for any of the following reasons.
If the landlord violates the term of the agreement, such as raising rent illegally.
Failing to provide the required disclosures before you move in.
If you become disabled.
If you become a domestic violence victim.
Unjustified Reasons for Breaking a Lease in Alaska
Some reasons, however, won't be enough to unbind you from your contractual lease obligations. The following are examples of such reasons.
You want to move in with your lover.
You are looking to relocate elsewhere for work or school.
You bought a home.
You no longer like the landlord or the neighbors.
You lost your job.
If you break your lease for any of these reasons, your landlord may still require you to pay all rent remaining under the lease. This could be a significant amount, especially if your lease is still new.
Conclusion
As a renter in Alaska, it's important to know both the justified and unjustified reasons for breaking a lease. This way, you'll know what to do to avoid potentially hefty financial or legal repercussions.
Disclosure: The content herein isn't a substitute for advice from a professional attorney. It's only meant to serve educational purposes. If you have a specific question, kindly seek expert attorney services.
Sources: https://casetext.com, https://www.uscourts.gov/services-forms/bankruptcy/bankruptcy-basics/servicemembers-civil-relief-act-scra, https://codes.findlaw.com/ak/title-34-property/ak-st-sect-34-03-100.html, https://law.justia.com/codes/alaska/2011/title34/chapter34-03/sec-34-03-060/,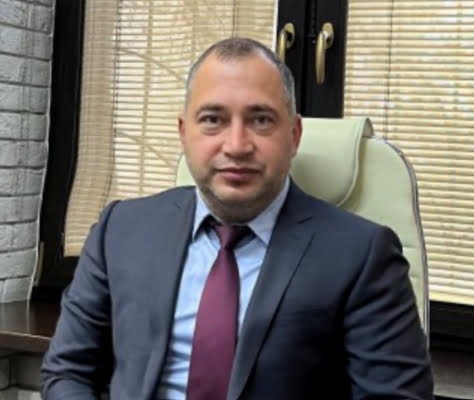 Hi, I'm Kelvin Nielsen, an experienced landlord and accomplished real estate lawyer. My focus is on answering your questions about renting in the hopes of making your life as a renter or a landlord a bit easier.