Last Updated on October 21, 2023 by Kelvin Nielsen
Renting a new apartment isn't just about paying the first month's rent. In addition to this, you'll pay a security deposit.
For starters, a security deposit is an amount that new tenants pay to landlords upfront before moving in. Basically, it's meant to cover repairs for any damages you might cause during the renting period. While it's refundable, a landlord can keep it (or a portion of it) for several reasons. 
For instance, if you break a few things in the property, the landlord will use your deposit towards repairs. Also, if you leave the property in a mess, the landlord will use your deposit to have it cleaned. These are just a few reasons why you might lose your deposit. Let's dig a bit deeper.
1. Major Damage to the Property 
A landlord expects you to leave their property in the same condition it was when you moved in. This is with regards to the floor, walls, countertops, doors, locks, appliances, and anything else inside the rental unit. If there are notable damages when you're moving out, they'll use your security deposit to fix them up. Some damages that can part you with your deposit include:
Broken doors, windows, or cabinets
Cracked tiles
Holes on the floor and walls
Torn carpets
Non-functional appliances and electrical outlets
Broken locks
That said, if the repair costs are lesser than the full security deposit, the landlord should return to you the remainder. In the same vein, you should pay the difference should the costs of repair exceed the deposit.
Now, there's a difference between damage and normal wear and tear. While you should foot repairs for the former, the landlord is responsible for the latter. The following are a few examples of normal and tear:
Loose door and cabinet handles
Few stains on the carpet
A few nail holes on the walls
Faded, cracking, or peeling paint
Sticky doors due to humidity or house shifting
Leaving the Apartment in a Mess
Just like property damage, leaving a dirty floor and garbage behind can cost you a part of your deposit. And understandably so, the landlord has to hire cleaning services to clear the mess that you left. To get back your deposit in full, clean the unit and dispose of any garbage before leaving.
It's also a good idea to take pictures of the property after you've taken out all your belongings. Should there be a discrepancy regarding the condition you left the property in, you can use the pictures to your defense.
2. Leaving Items Behind 
The temptation to abandon big items can be high given the hassle that comes along with moving them. And, anyway, that couch or mattress could be so worn out that you'd want to part with it so badly. However, if you leave it behind, the landlord will deduct the cost of storing it and moving it from your security deposit. 
Rather than abandon the item, donate it to a charity company that will pick it up for free. Alternatively, if the item isn't in good condition, you can call a junk company to dispose of it.
3. Unpaid Rent 
This shouldn't come as a surprise. If you vacate the property with unpaid rent or other bills, the landlord will deduct them from your deposit.
However, that doesn't mean that you can use your deposit to cover the last month's rent. As per most leases, you should continue paying rent up to your last month. Should you not pay the rent and the landlord deducts it from the security deposit, that could hurt your credit. Security deposit is ideally meant to cover repairs; not unpaid rent.
4. Unpaid Utilities 
Just like for rent, the landlord can use your security deposit to cover any utility bills you neglected to pay. To avoid losing your deposit and putting your credit on the line, settle any utility bills before moving out. That way, you'll end well with the landlord and, if contacted as references, they'll give a good report about you.
5. Breaking the Lease Early 
Terminating the lease is almost an inevitability. Though your plans could be straightforward at the beginning, things could take a turn, prompting you to move. Unfortunately, breaking the lease early has consequences, one of them being forgoing the security deposit. Other options you might have other than losing your deposit include:
Subletting the unit for the remainder of the lease.
Buying your move-out. That is, paying the landlord a bit extra to unhook you.
Paying the rent until another tenant fills up the vacancy.
Paying the rent until the lease period has elapsed.
5 Tips to Get your Security Deposit Back 
Take good care of the property. Though things eventually break, if you handle them with care, they could maintain their condition. Be meticulous with appliances, don't slam doors, and don't let your pet ruin the carpet. Also, keep the unit clean, and should there be necessary repairs, let the landlord know promptly.
Give the landlord proper move-out notice. Though your lease might state otherwise, it's best to inform the landlord of your move-out at least 30 days prior.
Document the condition of the unit during move-in. While you'll record this on the move-in checklist, it's a good idea to take pictures of the property. That way, should there be a discrepancy about a damage during move-out, you can easily unhook yourself.
Document the condition of the property during move-out. Like you did during the move-in, take pictures of the property when vacating. Again, the pictures can come in useful should your landlord claim later on that you had caused a damage.
Be present during the move-out inspection. When you were checking in, chances are, you did a move-in inspection with the landlord. Likewise, be present for the move-out inspection. This way, both of you can discuss matters that can otherwise bring issues later on. When the inspection is done, make sure the landlord signs the move-out checklist to confirm that everything looks fine.
---
Obviously, you want to get your security deposit back after you move out. As long as you'll be a responsible tenant and abide by all terms of the lease agreement, your landlord won't have a reason to withhold any of it. And if they do, you can always move to court and sue them for unlawful withholding.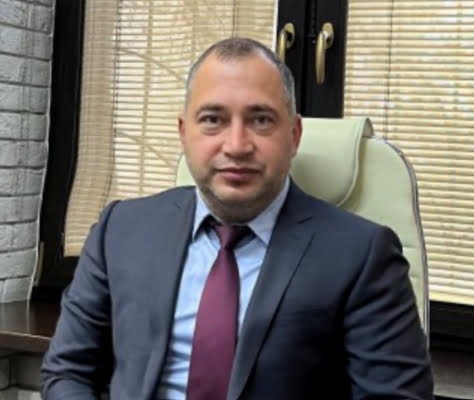 Hi, I'm Kelvin Nielsen, an experienced landlord and accomplished real estate lawyer. My focus is on answering your questions about renting in the hopes of making your life as a renter or a landlord a bit easier.