Last Updated on October 21, 2023 by Kelvin Nielsen
Arizona is a landlord-friendly state. Not only is the rental market favorable, but you're also able to exert more control over tenants.
From eviction laws, to rent control laws, to property taxes, to lease termination requirements, Arizona landlords have it relatively easy.
In this blog post, you'll learn the reasons that make Arizona one of the most landlord-friendly states in the country.
Is Arizona Landlord Friendly?
Reason #1: Arizona is home to low property taxes.
Homeowners in Arizona get to pay a property tax of only 0.51%. This is at least according to SmartAsset.com. This is in contrast to the average property tax in the country of 1.1%.
Reason #2: Landlords don't require a rental license to rent out a property.
This is another reason that makes Arizona a landlord-friendly state in the country. A rental license isn't required to rent out a property.
That said, as a landlord, you're required to obtain a transaction privilege tax (TPT) license from the Arizona Department of Revenue. And you must do so whether you are a DIY landlord or have hired a property management company to rent the property on your behalf.
In addition to the TPT license, you'll also need to register your rental property with the County Assessor. This is a necessary step to ensure that the property is properly assessed for tax purposes.
You may also need to acquire a business license, as well. The license is mandatory in the following cities: Phoenix, Glendale, Mesa, Tucson, and Scottsdale.
Reason #3: Arizona doesn't have rent control laws.
There is no rental control law in Arizona. What's more, state law prohibits local towns and cities from passing any rent control legislation.
This means that landlords aren't limited as to how much rent they can charge tenants. There is also no limit when it comes to the amount you can raise it by. That said, you must note the following things.
You must not increase the rent during a lease term. If you do, that would be a violation of the terms of the lease and may even give the tenant a legal justification to break their lease penalty-free.
You must notify tenants on a periodic lease before raising the rent. Specifically, you must give the tenant a 30 days' notice before increasing rent. For tenants that pay rent on a weekly basis, you must give them a 10 days' notice prior to hiking it.
The raise must not arise out of retaliation. Arizona tenants have a right to exercise certain rights without being retaliated against by their landlords for taking certain legal actions. Examples of such legal actions include joining a tenants' union and making a repair and deducting from future rent payments.
The raise must not be discriminatory. You must not treat the tenant unfairly by hiking their rent based on their race, color, nationality, religion, or any other protected class.
Reason #4: There are no extra fair housing protections.
Unlike some other states, Arizona is yet to pass legislation that provides renters with extra protections. As such, only the federal fair housing law applies.
The law prohibits discrimination against tenants on the basis of 7 classes. That is, race, color, nationality, religion, sex, disability, and familial status.
Reason #5: Tenants cannot withhold rent for repairs.
This is another reason that makes Arizona landlord-friendly. Tenants cannot withhold rent when a landlord fails to make a repair that is essential to their safety and health.
The only legal options tenants have when it comes to unresolved repair issues are as follows.
Taking the matter into their own hands. That is, repairing the issue and then deducting the cost from future rent payments.
Suing the landlord for any resulting damages.
Breaking the lease without penalty.
If your tenant illegally withholds rent, you may be able to evict them from your property.
Reason #6: Landlords can evict tenants for a myriad of reasons.
The Arizona Residential Landlord & Tenancy Act (ARLTA) allows landlords to evict tenants for a number of reasons. Including, nonpayment of rent, no lease, lease violations, and illegal activity.
The eviction process is also relatively straightforward. The following is a basic overview of what the process looks like.
Have a legally justified reason to evict the tenant. For instance, nonpayment of rent, illegal activity, habitability violation, or no lease.
Serve the tenant with an eviction notice. For instance, for nonpayment of rent evictions, you must serve the tenant with a 5-Day Notice to Pay. This will give them up to 5 days to pay the due rent or move out.
File a complaint in court and serve the tenant with a copy of the Summons and Complaint.
Allow the tenant time to respond.
Attend court hearing for the judgment.
If the judgment is in your favor, obtain a Writ of Restitution.
Removal of the tenant by the sheriff (if need be).
Reason #7: You are able to ask a higher security deposit.
Most states only allow landlords to charge tenants a security deposit equivalent to one month's rent. However, Arizona landlords are able to charge 1.5X the monthly rent. If renting out a mobile home, you may be able to charge a maximum of 2X the monthly rent.
Suppose, for instance, that you're charging tenants a monthly rent of $1,200. Then, this means that you can charge the tenant a maximum security deposit of $1,800, and up to $2,400 if renting out a mobile home.
In addition, the Arizona security deposit law allows landlords to make a myriad of deductions from a tenant's deposit. Including, for unpaid rent, utilities, late fees, as well as for damage exceeding normal wear and tear.
Conclusion
These are the 7 reasons that combine to make Arizona a landlord-friendly state. Essentially, this means that renting out a property in Arizona is relatively easy for landlords than in some other states.
Disclosure: The content herein isn't a substitute for advice from a professional attorney. It's only meant to serve educational purposes. If you have a specific question, kindly seek expert attorney services.
Sources: https://azdor.gov/business/transaction-privilege-tax/residential-rental-guidelines, https://housing.az.gov/general-public/landlord-and-tenant-act, https://www.abc15.com/news/let-joe-know/rent-control-in-arizona-laws-that-would-limit-rent-increases,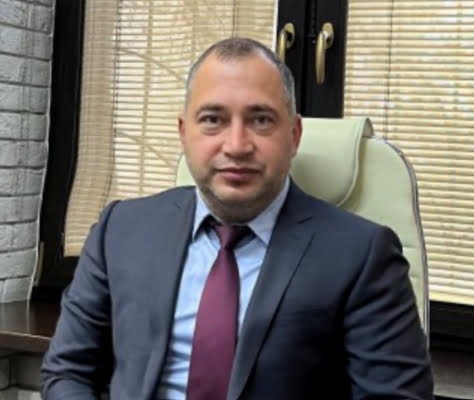 Hi, I'm Kelvin Nielsen, an experienced landlord and accomplished real estate lawyer. My focus is on answering your questions about renting in the hopes of making your life as a renter or a landlord a bit easier.